Intoxication
La era de la información se ha terminado convirtiendo en la era de la intoxicación, de la sobredosis. Estar informado… Lo que en un principio era privilegio de unos pocos, ahora se ha convertido en una sobresaturación de datos que en nada benefician al subconsciente, enturbiando la percepción de la realidad. Uno ya no sabe si piensa por sí mismo o si es pensado por los medios de información. Por Emilio J. Gómez.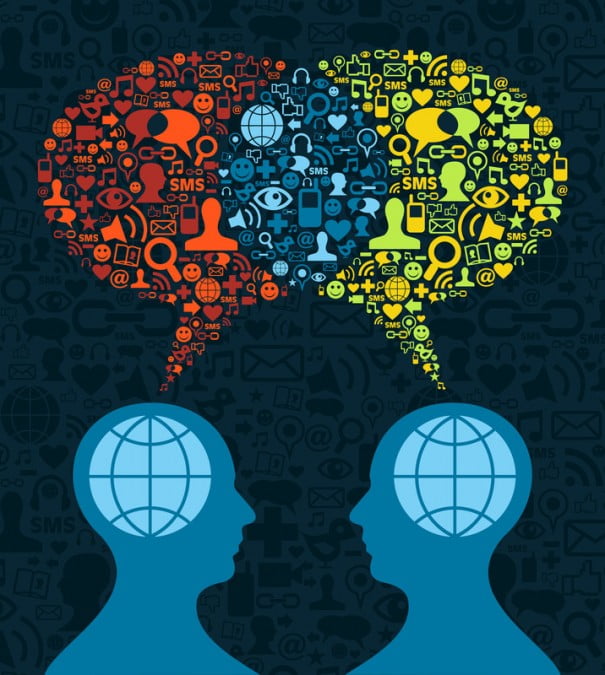 "Si lo que vas a decir no es más bello que el silencio, no lo digas."
Proverbio árabe.
La opinión se ha diluido entre las numerosas impresiones que se reciben a lo largo del día. Prensa, radio, televisión, internet, etc. se han convertido en difusores tan rápidos de información que se hace difícil filtrar los contenidos para ser capaz de analizar todos los impactos recibidos a través de los múltiples medios audiovisuales y entresacar aquella información que en verdad es útil.
Cabría preguntarse: ¿de qué huye el hombre contemporáneo cuando se somete a tal bombardeo informativo?, o ¿qué espera encontrar en las noticias que casi sin aliento ingiere constantemente? No es posible saberlo a ciencia cierta. Sea como fuere, lo que se busca es estar informado, porque estando informado se tiene la sensación de "estar en el mundo". Pero ¿en el mundo de quién?
Tres preguntas
Quizás no sea posible evitar o al menos filtrar el torrente de información que a diario se recibe, o tal vez sí. Sin embargo, sabemos que sí es posible evitar el contagio informativo que directamente recibimos de los demás, máxime cuando en la mayor parte de las ocasiones tal información no es de primera mano, sino que ha venido a través de medios informativos, los cuales no siempre son todo lo objetivos que fuera deseable.
Así pues, sugerimos al lector que antes de contar algo a alguien, o permitir que alguien le cuente algo a él, someta la información a las siguientes tres preguntas:
Lo que se va a contar o escuchar ¿ha sido verificado personalmente?

¿Se trata de una información que afecta de forma directa a la persona?

¿Aporta un contenido valioso que ayude a vivir de un modo más pleno?
Si tan solo una de las preguntas recibe una negativa por respuesta, será mucho mejor pasar al siguiente tema. Y si no lo hubiera, permanecer en silencio. No hay que temer al silencio, pues en el silencio está todo lo que se puede necesitar saber, desde la auténtica comunicación, que siempre es de corazón a corazón, hasta la más profunda sabiduría que el ser humano pueda anhelar.
Who is

Emilio J. Gómez, teacher of yoga of silence inside yoga school.

En octubre esta escuela inicia un Curso de Sadhana. Si deseas información al respecto haz click here.

info@silenciointerior.net
Did you like this article?
Subscribe to our RSS so you don't miss anything