Libros/ La biología del presente, de Sergi Torres y David del Rosario
¿Y si nuestra manera de entender la vida afectara mucho más de lo que imaginamos a nuestra biología? ¿Y si nuestros pensamientos y emociones tuvieran un impacto mayor de lo que creemos en nuestro organismo? Edita: Editorial Diana. PVP: 14,20 €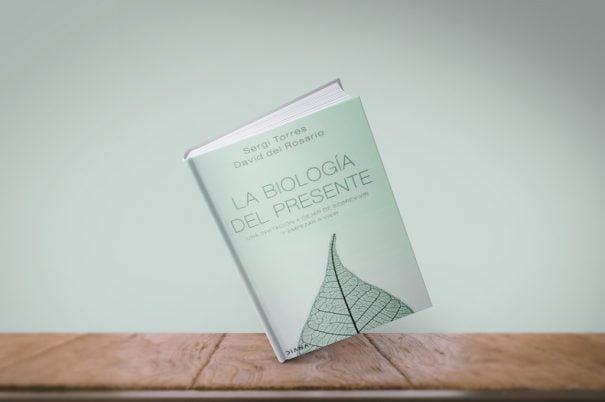 En este caso, observar con atención y honestidad nuestra mente sería clave para llegar a disfrutar de la vida en plenitud.
La biología del presente nos invita, en un fascinating journey between science and spirituality, a vivir más allá de lo establecido, a cuestionarnos todo lo que hemos dado por supuesto acerca de la experiencia humana y a convertirnos en apasionados exploradores del presente.
Sergi Torres and David del Rosario nos acompañan en un viaje hacia nuestra verdadera naturaleza presente. ¿Su propuesta? Dejar atrás la mentalidad de supervivencia y descubrir en nosotros mismos una nueva manera de vivir.
«La biología del presente propone un movimiento sutil pero importante, un diálogo entre ciencia y espiritualidad que tiene la virtud de abrirnos la mente y el corazón a infinitas –y alucinantes-posibilidades. Lo que vi en este libro fue, sobre todo, la propuesta para vivir de otra manera».
The authors
Sergi Torres es una de las voces más reconocidas de la nueva conciencia y la espiritualidad. Conferenciante y escritor, ofrece multitudinarias charlas y talleres que nos invitan a ir más allá de nuestras creencias para reencontrar la verdadera naturaleza universal del ser humano.
David del Rosario es investigador en neurociencia y divulgador. Comparte sus investigaciones sobre la mente y el cerebro humano en formaciones y conferencias a nivel internacional, con el objetivo de acercar la ciencia a la vida diaria de las personas y ayudar a quienes lo deseen a transformar su forma de ver y entender el día a día.
Meeting with the authors el próximo lunes 30 de marzo a las 19.00h
en el Teatro de las Bellas Artes de Madrid. C/ Marqués de Casa Riera 2.