In defense of a free spirituality
The experience of spirituality is something very intimate, delicate and indifferent, and for this very reason any kind of expression of it should be respected, such as the paths chosen (or not) to channel and cultivate it. With one condition: honesty. Pepa Castro writes.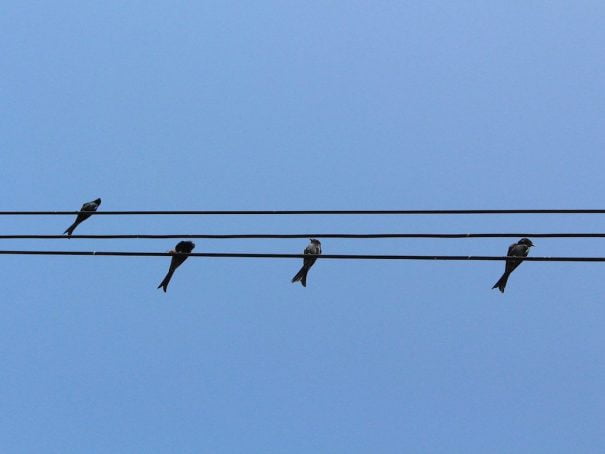 Writer John Updike described the image above as "Score for an Invisible Prayer"
I modestly think we're older for Byzantine discussions. Who but who the less, everyone already has his ideas about the existence or not of God, transcendence, religious faith, rationality, soul, sciences or superstitions. And, above all, what everyone is having more clearly throughout their life is where it's located faced with these issues.
Today I speak of spirituality from my own experience, and I think it cannot be done otherwise. It is clear to me that there is no "universal, unique and true" spirituality, but every human being has a different conception of what we call spirit (beyond discussions about the ontological or where it emanates), and lives it, feels and expresses it in its own way.
The flight of the spirit it can be expressed as a feeling of fullness, of simplicity, of unity, of silence, of joy, of eternity, of serenity, of love, of acceptance, of infinite peace, of admiration, of communion with everything, of dissolution of the self... And depending on the mood, sensitivity and/or convictions of each one, these feelings can come triggered by the varied experiences that offer us the relationship with others, with beauty, nature, music, art, mythology, meditation, the unknown, love, prayer, the mysteries of life itself, and also pain, tragedy, death.
If you ask me about my spiritual flights and my idea of transcendence, I would confess that you are moving to a modest height. I'm more or less There where Agustín Paniker placed it very well throughout a memorable article published in The country Entitled 'Lay Society and Transcendence': "For me, the mystique starts from the ability to live here and now, to transcend time, to turn to something that matters more than oneself, to feel the world as the extension of one's body, and, at the limit, to glimpse the original non-duality prior to quaence any concept."
Secular spirituality
Often, when we speak of spirituality, we immediately associate it with religious fact. However, in the 21st century they are gaining space un sentido de la espiritualidad despojado de ritos, mitos y leyendas, más abierto y libertario, y probablemente más auténtico y humilde, por espontáneo y terrenal. Sí, terrenal, en sentido de concebido en relación con la tierra que nos acoge.
No debería resultar difícil entender que muchas personas podemos extasiar nuestro espíritu ante las evoluciones sincronizadas en el cielo de una nube de cientos de estorninos, pongo por caso, sin necesidad de relacionarlo con lo sagrado ni buscar la mano de la Divinidad.
"Para mí, Dios es una idea vaga y ambigua, pero no lo es la luminosidad de un día de primavera, el amargo sabor del chocolate, la consciencia de pertenecer a una realidad que todo lo interpenetra". (Agustín Paniker in his book El sueño de Shitala, viaje al mundo de las religiones).
Sí, hay vida espiritual más allá de las religiones, de las llamadas tradiciones espirituales o incluso de la idea de lo inefable o lo trascendente. Es evidente. O no tan evidente, puesto que ya se le ha colgado la etiqueta de "espiritualidad laica".
¿Quién puede dudar, por ejemplo, que es espiritual el trabajo que hace con los ancianos una profesora de yoga en un pueblo perdido de nuestra geografía? Lo más probable es que nunca les hable de Upanishads ni del Absoluto, pero allí, en esa entrega de calor humano, atención, empatía y solidaridad, está la llama viva de la espiritualidad.
Las aspiraciones éticas, el anhelo de bondad, la honestidad, la justicia social, la fraternidad, el respeto a la vida, ¿no son manifestaciones del espíritu? Parece indudable, y además están en el núcleo de los seres humanos antes del nacimiento de las religiones.
He wrote Séneca entre sus máximas morales: "…Y cuando la naturaleza volviere a pedirme la vida o la razón, la soltaré: saldré de ella protestando que amé la buena conciencia y las buenas ocupaciones, y que a nadie disminuí su libertad, y ninguno disminuyó la mía". Creo que no cabe describir mayor altura espiritual.
Los seres humanos somos seres espirituales no porque seamos superiores a otros seres, sino porque somos conscientes de nosotros mismos y de lo que nos rodea, y de ahí emana nuestra potencia interior transformadora.
"Los humanos, así como la materia de la que estamos hechos y la actividad racional sostenida por ella, somos parte de un mundo natural con impresionantes logros espirituales. La Declaración Universal de los Derechos Humanos, uno de ellos, es espiritualidad laica en estado puro". (María José Frápolli, catedrática de Lógica y Filosofía de la Ciencia de la Universidad de Granada en el artículo de The vanguard 'Hacia una espiritualidad laica').
Yoga y espiritualidad
El yoga es un camino espiritual con una serie de tradiciones y vías que cada uno puede seguir de acuerdo con su sensibilidad, sus valores, su determinación y sus propósitos, sean estos de mayor o menor calado.
¿Qué dirían ustedes si les pregunto quién está más evolucionado espiritualmente: un monje enclaustrado años en un monasterio o la profesora de yoga de pueblo de la que les hablaba antes? Pues imagino que me darían respuestas de todo tipo, y así debe de ser. Yo diría, si me preguntan, que cada uno recorre su camino, y que haciéndolo con honestidad, los dos pueden ser valiosos.
Por más que hablar de grados de "evolución" en referencia a la espiritualidad me ha parecido siempre bastante inadecuado. Seguro que tener hilo directo con la Divinidad, el Absoluto o el Ser, dentro o fuera de uno mismo, otorgará autoridad. Pero admitamos que esa carrera no es para todos… y eso no nos debería dividir en personas superiores e inferiores.
A la luz de la honestidad
"Soy cauteloso con ese absoluto que lo aplana todo a partir de la retirada hacia uno mismo que nos confina a la interioridad. Creo más en las espiritualidades que nos abren al mundo, que no conocen otro absoluto que el real, ni otro infinito que la naturaleza, ni otra eternidad que el presente". (Interview with the philosopher André Comte-Sponville).
The honesty of motivations que nos llevan a encontrarnos donde estamos, a elegir una búsqueda, un camino espiritual balizado o de vuelo libre, tal vez sea la clave. Pero esa es una piedra angular dura de descubrir, roer y digerir. Allí el ego está bien guarecido por capas y más capas de argumentos y justificaciones, y no va a ser fácil dejarlo al desnudo para confrontarlo.
Pues precisamente ahí está el yoga con su propuesta de "conócete a ti mismo" que hará cuestionarme mis certezas, mis motivaciones, y me ayudará a confrontar quien creo ser con quien soy. Solo así podré desvelar lo más auténtico de mí, que siempre será lo mejor: mi verdad espiritual, la que me pone en el camino de la virtud, desnuda de fabulaciones y pretensiones. Porque iluminar no es hacer brillar, sino see a la luz de la consciencia y de la conciencia.
En efecto, el yoga tiene mucho que aportar a esa espiritualidad laica, coherente y "natural" que vivimos muchos de los occidentales. La escucha hacia dentro, la ética y la virtud, la paz interior, el autoconocimiento, la liberación de los condicionamientos, son ejemplos de esos beneficios que nos ofrece la práctica del yoga y que tanto necesitamos.
"Es el amor, y no la esperanza, el que hace vivir; es la verdad, y no la fe, la que libera. Ya estamos en el Reino de los Cielos: la eternidad es ahora". (A. Comte-Sponville in his book El alma del ateísmo: introducción a una espiritualidad sin Dios).
Espero sus opiniones o, mejor, el relato de sus experiencias, si les apetece escribirlas: pepacastro@yogaenred.com
Pepa Castro, codirectora de www.yogaenred.com