Books/ Yoga and Gestation, by Isabel Coca
More and more women are turning to yoga during pregnancy and for childbirth preparation. One of the pioneers in harnessing the benefits of yoga in pregnancy has been the author of this book, which is proposed as a very useful and necessary work for health professionals. Edit: Kairós. RPV: 22o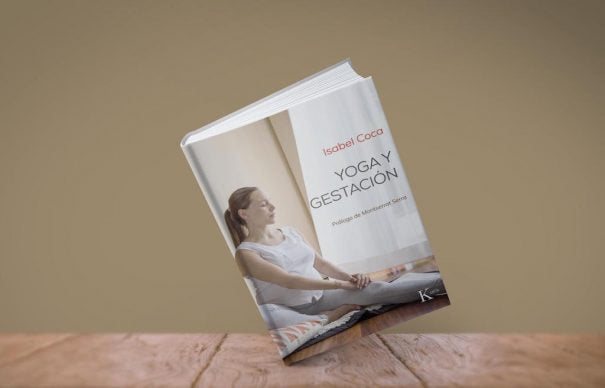 Giving a life implies a change in body and mind. The way we welcome the newborn will be vitally important in its future development. This book shows the importance and utility of yoga at this special moment of life as gestation and childbirth.
For every woman it is essential to prepare to welcome the new being and practice of yoga, from the experience and uniqueness of each woman, can be a decisive contribution to such preparation.
The spirit and contents of the book are oriented to an easy and progressive practice of yoga, while rigorous, without forgetting the changing needs of gestation, taking into account the difficulties and contraindications of this practice during pregnancy .
Paso a paso, podrás descubrir los beneficios del yoga en este momento tan especial de la vida. El libro además está profusamente ilustrado y con muchos consejos prácticos.
El libro está editado en castellano por Editorial Kairós y en catalán por Publicacions de l'Abadia de Montserrat.
The author
Isabel Coca she's a nurse and a midwife. She has dedicated her professional life to the preparation of childbirth and postpartum. Formed in Hatha Yoga, in 1984 she incorporates the practice of yoga in the preparation of childbirth. Her experience in leading health education groups has allowed her to accompany women and her partners on the path of motherhood and fatherhood. She has been a pioneering group in the care of non-violent childbirth or home delivery.