Yoga, gyms and open bar
Es evidente que quienes van a un gimnasio a "machacarse" con yoga y 20 cosas más no comparten objetivos con quienes practican regularmente yoga en un centro especializado. Pero no vamos a hablar hoy de motivaciones sino de un modelo de negocio fitness que complica la supervivencia de las escuelas tradicionales de yoga.
Pepa Castro writes.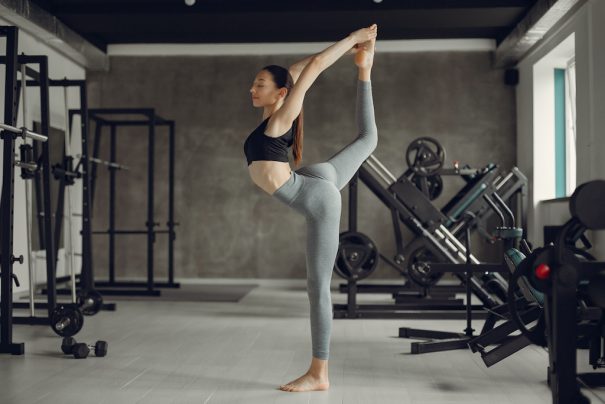 ¿Se puede negar que el yoga de gimnasio poco tiene que ver con el yoga tradicional, salvo que se imitan los estilos más físicos y populares del gran árbol del hatha? No es solo que esté ausente la visión de yoga como spiritual path, sino también very basic premises to move forward as they are regularity in the práctica, el seguimiento continuado del maestro, el compromiso ético, la enseñanza personalizada…
Otro aspecto de la propuesta de las grandes superficies de fitness, que van profilerando con sus franquicias en todas las ciudades, va más allá del yoga más o menos"descafeinado": es el efecto de la cuota low cost, que está lowering the rates of the already moderately paid yoga classes levels never known and that is a hard-to-face competition para las escuelas y centros comprometidos en la enseñanza del yoga.
Low cost distortion
You know what this gym thing is about. low cost: por un bono de importe equis, el socio o cliente (no alumno, y menos estudiante) puede hacer todo tipo de actividades fitness (desde pesas a zumba, yoga o body pumb) de forma ilimitada y en todo momento del día. Una fórmula que crece como la espuma, y no es extraño. Los consumidores ya estamos adiestrados para desearlo todo variado, barato, rápido y a cualquier hora… y da igual que sean ropas, sopas, noticias o yoga. Es culture at all at a hundred llevada a todas las facetas de la vida de cada vez más millones de personas.
¿Piensan ustedes que el yoga de gimnasio es pseudoyoga? Tal vez no; podemos apostar a que incluso hay monitores bien formados y vocacionales, pero el sistema en sí mismo distorts the spirit of teaching yoga and deprecia el valor del trabajo de sus profesionales, tanto de los instructores a sueldo de los propios gimnasios (10/15 euros la hora, y aún menos), locos por sumar sesiones en modo automático, como de los profesionales del sector que imparten reales clases de yoga en centros y escuelas especializadas.
No lo llamemos pseudoyoga, entonces. Pero estaremos de acuerdo en que la difusión a gran escala de un yoga reduccionista, megacorporal, hiperactivo, exhibicionista e impersonal es una Deformation más preocupante, por extendida, que esas absurdas experiencias aisladas que incluyen cerveza o cabras y que se descalifican por sí mismas.
The responsibility of schools
Cuando se habla de "pseudoyogas", los más optimistas deseamos considerarlos como un efecto indeseado pero inevitable de la popularización del yoga que, mirando la otra cara de la moneda, acabará llevando a muchos practicantes a las esterillas del yoga serio. Pero nos tememos que eso está por demostrar.
Lo cierto es que las miles de personas que entran en contacto con el yoga como producto fitness y lo incorporan más o menos a sus muchas rutinas, no llegan a tomar conciencia (precisamente conciencia) de su sentido de trabajo interior y su alcance transformador. Aprenden un yoga técnicamente bien imitado que "relaja" o "estira" y que les roza la piel sin llegar a calar dentro de sí.
Entre los occidentales, hace tiempo que el yoga ha dejado de transmitirse directamente de maestro a discípulo para abrirse a las clases colectivas, pero en general los mayores de 40 hemos aprendido y practicamos en centros y escuelas de yoga consolidados y con frecuencia liderados por un maestro o profesor de contrastada experiencia o vinculado a linajes tradicionales.
Sin embargo, son los centenares de nuevos estudios de yoga surgidos en los últimos años al calor del boom de las titulaciones los que probablemente van a tener que afrontar más problemas. Sobre todo los pequeños centros de barrio habrán de redoblar sus esfuerzos para sobrevivir a la competencia de las poderosas superficies del fitness.
¿Cómo evolucionará todo esto? La sostenibilidad de instructores, profesores y formadores está estrechamente unida al mantenimiento del yoga genuino. Por lo tanto deberán extremar aún más el celo en su labor de transmisión fiel, conservación y defensa del legado del yoga, convirtiéndose en garantistas de la excelencia en su enseñanza.
En una entrevista reciente a Swami Satyananda Saraswati que les recomiendo (see here), éste apelaba a la responsabilidad de los profesores y escuelas en ese sentido. Y es que solo el respeto a las raíces del yoga, la humanización en la relación con los alumnos, la inspiración en maestros y fuentes tradicionales, la creatividad y la coherencia en la práctica personal pueden hacernos salir airosos del lance.
Pepa Castro she's co-director of YogaenRed