Clear up your doubts: Can you be a good practitioner and be selfish or sectarian?
In this section Javier Ruiz Calderón offers answers to our doubts about yoga, its philosophy and its techniques from an updated and critical view of the yophytic tradition. We are all invited to write to Javier info@yogaenred.com raising our doubts or uncertainties.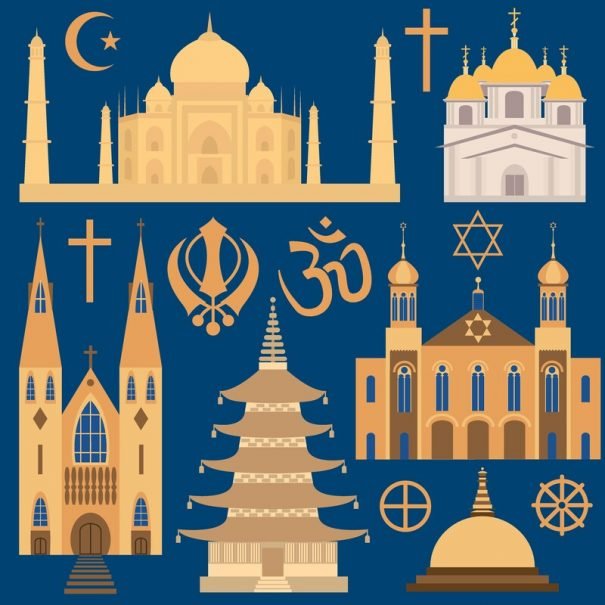 Question: ¿Se puede ser una persona con un buen nivel de práctica espiritual y a la vez ser egoísta, sectaria, etc…?
Answer: El objetivo de la práctica de yoga y otros caminos espirituales es llegar a conocer nuestra verdadera naturaleza inmutable, perfecta y eterna. El origen de todos los defectos morales como la ira, el odio, la codicia, el apego, el egoísmo, la lujuria, la gula, etc. es la ignorancia de nuestra verdadera naturaleza. Creemos que somos individuos limitados e imperfectos y, en consecuencia, sentimos que nos faltan cosas, nos apegamos a objetos externos, odiamos a quien nos impide poseerlos, etc.
La persona "con buen nivel de práctica espiritual", aunque todavía no se ha instalado en la conciencia espontánea y continua de la Realidad, sí que es ya muy consciente de Ella, por lo que estará muy avanzada en el camino de la erradicación de los defectos morales y en el cultivo de virtudes como el amor y la compasión, el desapego, el altruismo, la templanza, la prudencia, etc.
Es decir: no se puede ser una persona con buen nivel de práctica espiritual y a la vez ser egoísta, codicioso, etc. De hecho, todos los grandes maestros recuerdan que una de las maneras de saber si alguien está avanzado espiritualmente es ver cómo actúa, comprobar si es alguien éticamente irreprochable; porque, de no serlo, sería una señal clara de que su vida todavía está dominada por los apegos y las aversiones. Como decía Jesús: "Por sus obras los conoceréis".
Another very different thing is the question of "sctarism". Eso depende mucho del contexto histórico y cultural en que se viva. El gran Shankaracharya creía que los siervos y las mujeres no podían estudiar las escrituras y, en consecuencia, practicar vedanta. Muchos de los grandes maestros de las distintas tradiciones creían que el camino que ellos practicaban era el único que podía llevar a la liberación / salvación. Es decir, eran exclusivistas. La verdad es que, salvo contadas excepciones que confirman la regla, el pluralismo y la tolerancia respecto a tradiciones distintas de la propia es algo que solo se ha desarrollado con fuerza en la época contemporánea. Por eso, se ha podido a menudo ser una persona muy espiritual, hallarse en posesión de todas las virtudes morales y espirituales propias de una determinada tradición y, sin embargo, ser sectario, dogmático y exclusivista.
Afortunadamente, ahora vamos teniendo más información, y el conocimiento de las demás tradiciones hace que comprendamos que hay muchos caminos para llegar a la perfección espiritual, y que el nuestro solo es uno entre muchos. En último término, la creencia de que mi religión / mi camino espiritual / mi estilo de yoga / etc. es el mejor para todos suele basarse en la mera falta de conocimiento. La creencia de que lo mío es lo mejor se basa siempre en el círculo vicioso de que, como juzgo las cosas desde los valores de lo mío, desde ellos lo mío siempre resulta ser lo mejor.
Por ejemplo: para un cristiano, la religión que mejor satisface sus valores, es decir, los valores cristianos es… el cristianismo; el estilo de yoga que mejor se adapta a los valores de un entusiasta del yoga Iyengar es… el yoga Iyengar. En el fondo, sin darme cuenta estoy diciendo que lo mío es lo mejor porque es lo mío. La mera falta de información se acaba convirtiendo así en soberbia, egocentrismo y pueden desembocar en la intolerancia y la violencia contra los que no piensan como yo.
Así, el exclusivismo histórico de las tradiciones espirituales, basado en el mero desconocimiento recíproco, se va convirtiendo actualmente, en el mundo globalizado en el que es más fácil conocernos mutuamente, en un defecto moral; y poco a poco sí que puede ir siendo señal de que la persona o institución que lo defienden carecen de nivel espiritual.
Javier Ruiz Calderón (Shankara) He holds a phD in philosophy specializing in Asian thought and philosophy of religion, subjects taught at the Universidad Pontificia Comillas (Madrid). He has been studying and practicing yoga, vedanta and meditation for forty years. He teaches these disciplines, as well as Sanskrit and Vedic singing, and has published six books and dozens of articles on those subjects.

Upcoming activities: Every Thursday, in the center of Madrid: classes of Soft Yoga (19-20h) and Philosophy and meditation (20-21h) (elvira_lakshmi@yahoo.com; T 635346088). En Madrid y a distancia, un sábado al mes: cursos «Study of the Bhagavadgītā» (elvira_lakshmi@yahoo.com; T 635346088) e «Introduction to the Advaita vedānta » (www.ashtangaciudadjardin.es).