Books/ Connected, by Olga Jiménez
Connected, so we are between us and also with our planet. This book wants you to awaken your sensibility so that you are able to perceive these invisible connections that bind everything together. Wake up and discover the wonderful universe within us and the exciting world around us. Edit: Mandala Ediciones. RPV: 19o.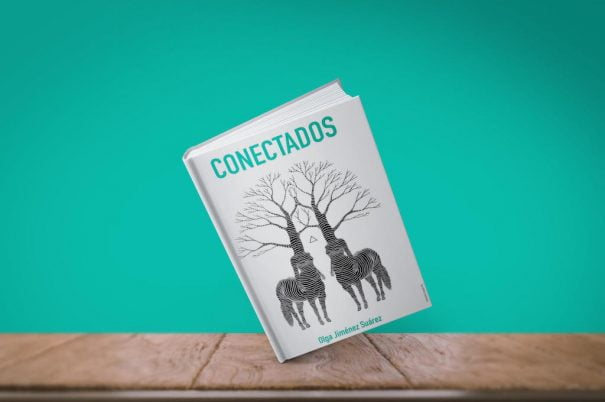 The author of the book says. Olga Jimenez: "I think you have to be brave. I've always said what I think, and while it's true that I've earned some enemies, it makes me feel free. I think the defense of truth is a sacred principle. It doesn't matter who the apparent truths you want to dismantle come from, whether it's powerful governments, multinationals or presidents. The truth knows no borders, no fame, no power.
The defense of the weakest, of those who have no voice, deserves a struggle. People around the world die from these causes, defending, most of the time, their rights peacefully. More and more are the ones who raise our voices against a world that destroys to acquire economic power. More and more are the ones who seek other parameters to sustain ourselves, love, cordiality, sensitivity, empathy, compassion. These forces are far more powerful than all governments and multinationals in the world... And a human being is finally waking up from a long lethargy."
The author
Olga Jiménez Suarez she's a forestry engineer. As a child she studied the behavior of animals and plants attracted by the beauty of nature and is currently a producer of organic extra virgin olive oil. It works with its own brand with a product positioned among the healthiest oils in the world by its figures in polyphenols (natural antioxidants).
In search of perfect health, he's been practicing and teaching yoga for twenty-five years, which has allowed him to delve into the exciting human nature. She runs her own yoga school, ranging from working with children from five years of age to teaching older people in their 80s, adapting the practice individually.
Esta combinación de intereses le lleva hoy a escribir el libro Conectados, una exposición de todo este aprendizaje de vida, donde, mediante su experiencia personal, hace un recorrido hacia la salud en su sentido completo y, a través de ella, hacia la mejora de la vida en nuestro planeta, la mejora de nuestras relaciones humanas y ambientales.
Comprar libro aquí:

https://www.mandalaediciones.com/ecologia/ecologia/conectados.asp