Mudras: Apan Mudra
Este mudra es conocido como "el mudra de la energía". Sirve para que el cuerpo realice adecuadamente su función de limpieza y elimine toxinas, así como para tratar los problemas de vejiga.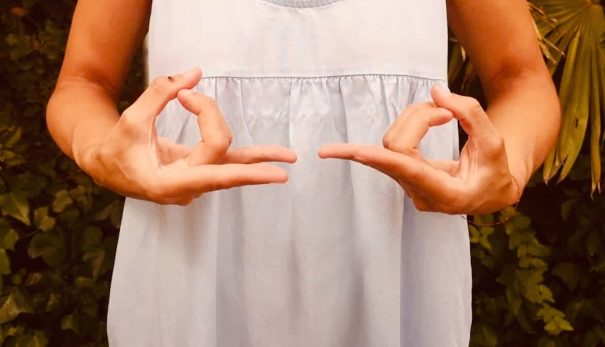 With both hands: join the fingertips of the thumb, ring and middle finger, while the other fingers remain extended.
Practicar según lo necesites, de 5 a 45 minutos, o bien como cura 3 veces al día durante 15 minutos.
The APAN Mudra ejerce sobre el estado de ánimo un efecto equilibrador, que depende de un hígado que tenga un buen funcionamiento. Otorga paciencia, serenidad, confianza, equilibrio interior y armonía. En el ámbito mental, genera la capacidad de desarrollar visiones. Todo esto es necesario cuando se mira al futuro, cuando hay que enfrentarse a nuevos desafíos y cuando queremos que nuestros deseos se cumplan.
Benefits:
It reduces the problems of the heart and regulates palpitations.
Used as first aid for a heart attack, when done in the first couple of minutes.
It keeps the blood pressure under control.
It reduces gastric problems and brings under the control of acidity.
It regulates intestinal transit and removes constipation.
It maintains the body temperature under control.
It increases the confidence in themselves.
Reduces menstrual problems.