Lo + Seen/ Basic Physical Concepts of Yoga: Alignment
Roberto Rodríguez Nogueira explores in them "concepts physical basic", those foundations essential of the practice yogic that often is resolved in class with instructions machined and surface. In this first delivery, with much humour as always, us speaks of the "straightening vertebral".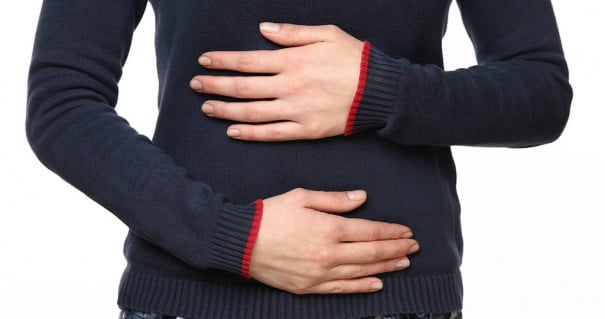 I rapo my beards and offer them, embarrassed, to the gods for daring to talk about something of what others know a lot more than me. But as says Néstor Luján: 'To teach is to learn twice', and this much latter I need. I endulzo me as the language with honey and Rueda white wine to say words pleasing and accurate.
Put us serious... Inhalemos deep and say: the alignment consists in the refinement progressive of your relationship personal with your support on the land, within the air in which you move and that also penetrates in you, through the masses (almost) liquid of your body while you estiras towards the sky. It must be the more natural, spontaneous and economic as possible, the less complex and artificial... And you'll love.
So far the theory. Now let's see how it spend to consciousness.
Physical alignment, which should be the natural exudation of the light spirit in its transit in the matter, can pretend remarkably well through a complex study that will make us seem mild angeles stroking soil, summer swallows kissing creeks or mythical mountains of high peaks and deep roots. The good thing about the art of pretending is that if you practice it thoroughly you will do more than look. You'll feel like an angel, like a swallow, a coaster, even (inexplicably) as all at the same time. We pretend to trace the flight!... And in Yoga is pretends to breathing well, remember it all the time: not pretend the breath, that kills.
You must remember that the art of lightness is part of your biological heritage. We are designed to fit our weight in the air and the Earth without noticing, to move us without even realizing, just like breathing, the same Digest. It is not improve our mobility but to recognize us as the blockade, which put the passage of nature and free ourselves from that role. It's leaving your body fit at the moment and in the elements: Earth, water, air, fire, movement, harmony, ecstasy (or enstasis which says Dragó).
¿Y cómo conseguir esa naturalidad que nos es propia? Pues practicando naturalmente… hasta aburrir a las estatuas, hasta que las ranas críen pelo. En una palabra, la palabra: Técnica, que en griego (SSR) want to say "art".
key # 1: The alignment of the column.
key 2: The alignment of the column is makes from the extremities.
key 3: Her breathing is part essential of the process.
4ªclave: Stabilization and dynamic. Hold to move and move by holding.
5th key: This is Yoga. Align the column for a Yogi is a process of liberation energy. Is done with honesty, sensitivity and firmness and be perceived as expansion, integration, calm, "enstasis". The "art" in Yoga is not what you do, but develop your perception of what "receive" to do that you do.
(Una nota: La "clase" de Yoga que te voy a administrar, si te dejas, sirve para mucha gente, pero todos somos más excepciones que reglas a un cuerpo teórico y una columna vertebral de libro. Un ojo experto desde fuera te indicará todas estas acciones de una manera muchísimo más simple y eficaz para tu propio cuerpo).
And now, to skip the script.
–Primera clave (where all come together):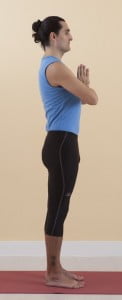 The column, from the side, has curves. Flatten is not correct. What would have been Nefertiti or Mónica Bellucci's profile? It is right to recognize the own form column and, with the help of the teacher, learn how to strengthen it and stretch it in full way for your greatest benefit. There are no two equal columns, although, in general, tend to be remarkably similar if they look to bulk.
Y ahora yo debería hablar de las curvas de la columna, del número y forma de las vértebras, de que a algunas les salen costillas y de los discos intervertebrales… pero otros lo dicen mucho mejor, así que te voy a contar lo que me sirve en mi práctica y en mis clases: Samastitihi or Tadasana. The position of attention, or mountain.
–Segunda clave "desde las extremidades" y Tercera "respirando"
1.- De pie, recomiendo pies juntos (en cuyo caso juntas en lo posible rodillas, tobillos, talones y borde interior de la base de los dedos gordos) o, si no se puede, paralelos, separados como mucho un pie de distancia.
-Not I can gather them knees.
-I can not join the ankles.
-If together the feet I fall.
-To me I passed all that!!!!
Esto es Yoga. Las instrucciones son invitaciones, no un mapa que hay que seguir obligatoriamente. Obviamente, los tres primeros alumnos sólo necesitan encontrar una posición estable y cómoda aunque no lleguen a juntar el nosequé con el nosecuál. El cuarto alumno debe moderar sus libaciones.
We continue with the class:
Inhaling raise fingers, then heels, then fingers again leaving the toes in the air while you claim on the ground both heels as the bone part after the toes. Exhaling poses them fingers, separated if they leave. In the same exhalation, as if cerrases a zipper, strips of them thighs towards them English raising them joints, then glide, with softness, the sacred towards below. Fix you that in front of a mirror your knees should be parallel, that not bizcas. It is very possible that you recognize the need for internal rotation in the thighs, along with the aforementioned action of pull them upward. This rotation reflects and enhances your tread at the base of the big toe (key a point of support from now and for the rest of your life) with bow graciously raised planting on inner and outer sides. A world new's feelings to the reach of your hand... of your foot.
… Let us be realistic.
If you can do all that as it has read, is wary. Or you are a teacher that is has confused and is has stuck in a class for beginners, or you are fooling with all success. But quiet, my adept unknown (André Van Lysebeth said so much, mola). So important, if you are beginner, is that is entertaining, not that it do "well".
En un mundo ideal, haber colocado la masa de la pelvis al deslizar el sacro hacia abajo, (yo suelo decir "empujar suavemente el coxis hacia delante", parece que marca un sentido más claro. Para que no tengas dudas: es como un afirmativo y exultante empellón sexual, pero en suave y a solas). El haber colocado la pelvis, decía, sobre unas piernas que empujan correctamente el suelo debería hacerte sentir que tu peso va cayendo in the Centre of the soles of the feet, in the key of the arc, not on the heels, not on the fingers, not in the outer rim, not on the inside. All well repartidito.
-Is that I have the feet flat...
We all need personal instructions: by the pelvis in retroversion by flat feet, by the compensation of years... Only a teacher that see you where caes can teach you the exact actions you need. If you do not see only I can tell you: attempts to press the soil evenly with all the plant paying attention to do so with the base of the big toe and straightening, as much as possible, your Achilles tendon looking at it in a mirror (something complex, by the way...).
Colocar la masa de la pelvis o deslizar el sacro con los pies sobre el suelo sin compañía sexual (real o imaginaria) que te distraiga de tus deberes yóguicos, debe haberte puesto en contacto con tus abdominales, al menos en su sección inferior; también puede haberte puesto en contacto con tus glúteos y con tus ingles.
-¿Hay que apretar el culo, jefe? -me preguntan los alumnos refiriéndose normalmente a los glúteos, no a una suave succión, refinadísima, del suelo pélvico que verán en clases posteriores… si siguen viniendo a clase; el profesor despistado sabe que hablo de los bandhas- Y me ponen en un aprieto a mí también. La pelvis es la base de la columna vertebral. He apoyo-impulso that conducted through them plants of them feet has of having is led through the legs until she, and she, the pelvis, in a strong State of grace and lightness that reflected the of them feet, You must transmit this support or push to each vertebra, as the heart drives the blood or the diaphragm pushes the air we breathe, or the winter to autumn... The problem is that the practice, art, giving it the SSR. Hasta entonces, a veces, muchos deben apretar los glúteos para estirar unas ingles demasiado tensas como recluso nuevo en ducha carcelaria… Sin embargo, la técnica (arte) correcta no es apretar los glúteos. El movimiento de la pelvis debería dirigirse, por seguir con la imagen educativa, más bien con la sutileza aplicada al manejo del jabón en las instalaciones citadas. Demasiado fuerte o demasiado flojo, y colocarse la pelvis será algo que haga otro.
Place the pelvis involves a suction from the bottom of the abdomen, un remeter el bajo vientre, un (en fino) ajuste del transverso. Esto es "muy fácil" de ver en la postura del Puente con apoyo de brazos al levantar el culo del suelo y al volver a posarlo vértebra a vértebra (para entendernos, en la postura del misionero: cómo se mueve la persona de abajo; borra de tu imaginación a la de arriba y te acercarás bastante). ¿Vas entendiendo el porqué del celibato en Yoga? Muchas posturas se visualizan mejor con compañía, pero si no abstraes esa compañía de tu imaginación no será la columna lo que endereces.
At this time of the class students most devoted and obedient fall with a thud. By make me case took a good while without breathing. As you can see, in Yoga there is to ignore everything the teacher says.
2.-inhaling, holding all the actions mentioned in 1, leaves that your box thoracic is expand... but not of any way, as said Joseph Pilates a cold day of November in New York: it nature not reveals their secret without effort. This natural inhalation now Thomas must expand your box chest in all its dimensions, no sólo hacia delante. Tu abdomen no debe expandirse porque los músculos que lo recubren están trabajando para ayudar a fortalecer y estirar tu columna: los músculos abdominales (con el transverso, ese músculo recóndito de nombre reveladoramente atravesado) sostienen el abdomen desde la parte delantera de la pelvis para que no saques culo curvando aún más la zona lumbar. Para lograr esto con total eficacia, también deben sostener la parte inferior de tus costillas, con lo que al respirar, no debes proyectar estas costillas hacia delante arqueando la espalda, debes sostenerlas (no es el momento de fingir tres tallas más de sujetador)… las costillas. Notice how the rib cage expands laterally.
3 exhaling: it hangs, dear adept, the shoulders of the hanger of the claviculas-omoplatos rotating them gently forward, up and back, taking care to lower them by keeping the shoulder blades well pegaditos back and directing them towards the waist. Then rotated humeri (the bone between the shoulder and elbow) out gently and forearm inwards. Gently stretched Palms slightly opened fingers end up facing towards your body. A spiral. Already have several. Another day talk more than this of the springs and the spirals.
En esta misma exhalación en la que has colgado los hombros de su sitio más natural (¡Ja!) aprovecha para colocar (por supuesto, de manera natural, ¡deja de apretar la mandíbula, las cejas, las rodillas entre ellas, el culo… que no te va a servir de nada!, ¡y respira como puedas pero respira, si no te da tiempo a hacerlo todo en las respiraciones que yo te pido!)… De manera natural, decía, querida adepta, aprovecha para colocar la cabeza, Chin inside, Crown above, stretching the cervical vertebrae as marrying Lady Victorian walking with the book of Psalms on his head.
Lo más probable, si es tu primera vez, es que hayas puesto los hombros tan atrás y abajo que los omóplatos se solapen uno sobre otro: sepáaaaaaralos (sin adelantar los hombros). Lo más probable es que al encajar los hombros-omóplatos hayas sacado pecho elevando las costillas inferiores y olvidando todo lo que hemos hablado, tu y yo, en el punto 2. Vueeeelve a meter costillas. Lo más probable es que también hayas soltado la pelvis, con lo que habrá vuelto a volcarse hacia delante, con la tripa fuera, arqueando la zona lumbar. Coloooooooca la pelvis. Lo más probable es que tu pisada haya vuelto a ser la natural, pero la natural tuya, no la natural artística yóguica de la muerte con los arcos plantares ligeros y fuertes como las vidrieras góticas que sostienen catedrales… Piiiiiiisa hacia dentro girando suavemente los muslos hacia el interior tirando hacia arriba de las róooooootulas.
And if not, pretend. Get that you enjoy it at the top (thank all avoid sexual metaphors here).
In serious that it say: enjoy, at least of being in class learning the vocaaaaaaaaales. Enjoy thinking with your ass, that is the way to wake up the perception of the pelvis (the head does not give to do so, I assure you). Enjoy of the feeling of losing you in your body and believes in the promise of the Yoga: If you like find, recognizes that are lost. You'll see how easy this is last. You are going well. As said John of the cross a cold tomorrow Salamanca: "to go where not know have of go by where not know".
Get a photo mental: date has of those movements that do to sustain this building. Because all those movements van to change both that sometimes is van to transform in their contrary when you start to move you (this aspect illustrates perfectly the) Cuarta clave: Estabilización y dinámica. Hold to move and move by holding).
Una clave esencial en la práctica es movernos manteniendo el alineamiento correcto del tronco, los espacios que hemos abierto, pero lo que antes era un empuje muscular en un sentido, ahora, para sujetarse, requerirá acciones musculares diferentes. Fíjate que, por ejemplo, que al inclinarte en una flexión hacia delante (tronco a 90º de las piernas), en vez de, como hacías, dirigir el coxis hacia el pubis suavemente (movimiento sesual), tendrás que hacer lo contrario: pubis to coccyx para mantener la zona lumbar colocada, o si no se arqueará y la catedral colapsará estruendosamente (si estás en una clase de yoga Iyengar el grito del escandalizado profesor, en el otro rincón de la sala, quedará registrado en los sismógrafos de Pune, donde Maese Iyengar -mi héroe- controla todo el alineamiento del planeta sin despeinarse -más- las cejas, y quedarás súbitamente colocado).
Si en esa flexión adelante te pasas en lo de pubis hacia coxis sin saber frenar porque tus articulaciones son más sueltas y desprendidas que las cuentas de Bankia, arquearás la zona lumbar en exceso, incluso con la misma acción proyectarás las costillas hacia delante y, ya sin freno posible ni sentido de la medida ni del decoro victoriano, sacarás la barbilla hacia delante y arriba en gesto arrogante que acabará con tus opciones de lograr un matrimonio como Dios manda. Pero tranquilos todos. Si estás en clase con un profe o profa sobones ninja se meterán en tu espacio con tal destreza, casi sin tocar, que para cuando te quieras dar cuenta habrás decidido consagrar tu nueva virginidad al Yoga para siempre, porque has visto a Dios en tu cuerpo nuevo "-¡Qué me ha hecho con qué cosa! ¡Qué me ha dejado no sé cómo, despeinada-o y sin respirar!"-. Respiiiiiira, te dirá entonces… y querrás más porque del Yoga bien hecho uno no se repone jamás. Aunque se lo haga otro.
At this point is that you are standing in a perfect position of Tadasana or Samashtitihi (or flexed forward if you forget upload: upload), stabbing you in the land (to inspire or to breathe, it will depend on your teacher school)penetrating into the sky, opening your heart, expand all your space, freeing up your tissues, oxygenating your cells, feeling that everything is you and you are everything (spiral, of course).
It is the time of the mantra: Ole!
If you can do it while you read this, you are God.
Let me remind you of something: eres Dios. And another thing: the literature is based on the most fantastic lie of all: read and live it. You can... but it is better that you go to class, my beloved adept, with that teacher who has confounded class and you have right now beside teaching you: learning twice.
Roberto Rodríguez Nogueira

es profesor de yoga, blogger y escritor. Ha escrito el libro

Cross, Tarot Noir,

a la venta en

amazon.es

https://www.robertornogueira.es/
http://elartedelacalma.com/
https://www.facebook.com/yogapirata?ref=ts&fref=ts