Book / the miracle of Mindfulness of Thich Nhat Hanh
Recuperamos el libro bestseller de Thich Nhat Hanh,
El milagro de Mindfulness,
una de las grandes figuras de la espiritualidad a nivel mundial. Tiene planteamientos directos y está estructurado de manera simple. Es una fabulosa herramienta para aquellos que comienzan el camino de la meditación. Editorial Planeta. Precio: 15,95€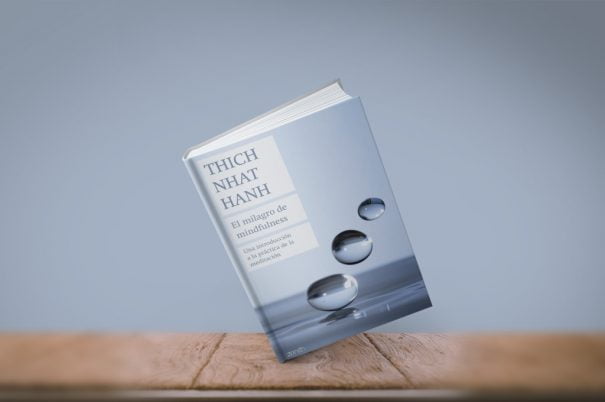 El milagro de mindfulness nos presenta unos ejercicios para aprender el arte de mindfulness. Asimismo, el maestro acompaña su explicación con emotivas anécdotas que nos ayudarán a entender mejor sus enseñanzas y a lograr una mayor paz interior.
Según Thich Nhat Hanh subraya en este libro, cualquier cosa que hacemos de forma cotidiana nos proporciona un instante para la meditación. También, este libro hace hincapié en que cualquier acto que llevemos a cabo es importante que se haga simplemente por el hecho de llevarlo a cabo de manera consciente. Por ejemplo, los platos deber de ser lavados por el acto de lavarlos no para dejarlos limpios.
Thich Nhat Hanh nació en Hue (Vietnam) y es monje budista, poeta, erudito y activista por los derechos humanos. Es uno de los principales impulsores del budismo zen en Occidente. Desde los 16 años ha sido monje budista y activista social y durante la guerra del Vietnam trabajó incansablemente por la reconciliación de Vietnam del Norte y Vietnam del Sur.