Freedom, identity, sex and yoga
Yoga is a system of practical thinking, integrative and inspiring, not dogmatic, ideological, or arbitrary or totalitarian, or anything close to it; universal, complementary, logical, poetic, inclusive and liberating... It does not tell us what we have to do, it not indoctrinated, not it distorts, not critical. Jose Manuel Vazquez writes.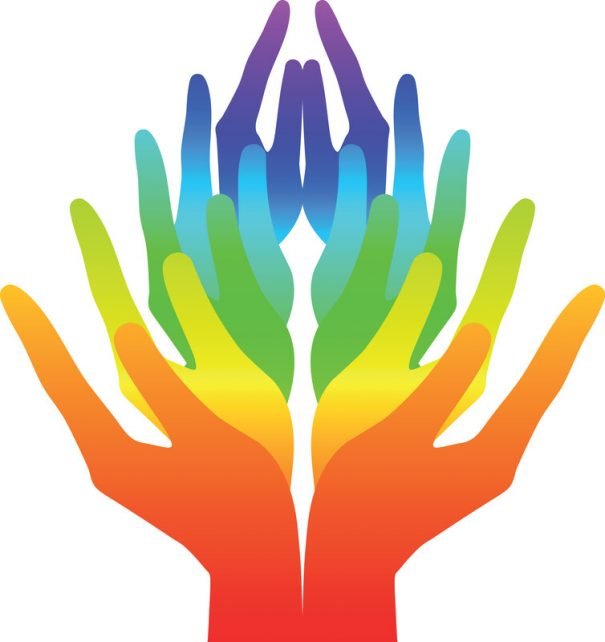 Yoga is a means and an end in itself; a means to explore the multiple dimensions of reality and at the same time a State of inclusive understanding.
The world has always been complex and now more. We live in turbulent times, accelerated, changing, sometimes strange. What is known is diluted, life moves and doesn't seem that our opinion count. Perhaps the world will drift and we with him. Perhaps our way of thinking has been obsolete, but we don't want to admit it; Perhaps it was always this way, but we've been hiding. Rather than blame the world and who gets ahead, perhaps we could consider to update some references and values, questioning our relationships, our way of life and the idea that we have of ourselves and others. But you will ask is for which so much effort?
Power transformer vs fear
I have a slight feeling that we are going to be needed long meditative yoga to assimilate the revolution of the gender identity and sexual orientation that is already here. Gender fluid, binary and non-binary; ageneros, intersex, transgender and cisgeneros. Ended having to fit on the wicked label normal or abnormal. We can be heterosexual, homosexual, bisexual, pansexual and asexual at time partial or complete; sexoafectivos and indefinite, ascetics, hedonists and quite the opposite, according to how we caught, where and with whom.
The human being has the ability to transcend their genetic, chromosomal and genital sex to elaborate its own genus psychological, social, and transcendent. Tantric yoga takes centuries to teach us that the polarized thinking is an obstacle that prevents us access to views of greater depth and complexity. Yoga is a form of practical knowledge that part of awareness of our own limits. Ignorance, as you know, resulting in pain and more pain, both for us and for others.
Made man should feel free to exercise their status as God come less and wanting to recover his power transformer; but the fear is stronger. We pull the policy as a last resort when it is already too late and feel trapped by our own lies. We care about what makes the other because it is also part of us. No one compels us, but reflects us and sometimes we don't like what we see. Sometimes, fascinated and horrified by what is different, we punish and marginalized, when we should protect and support, understand and learn.
Does not seem to alarm anyone that we live in a world that socializes the sex of a genital and anonymous, which promotes the sex surface and disconnected from their affective, communicative, formative and spiritual meaning. We support a society that promises us an aseptic and safe sex or not, in Exchange for the destruction of our values. Live hipersexualizados, hiperconectados and hiperexigidos. Our self-esteem suffers and the chronic fatigue that we drag brings us, and who does not want the thing, fast consumption and immediate self-gratification; and all of this seems perfectly normal, even throwing well.
Where is the meditative sex, shared sensory listening, emotional exchange, trust, exploring our limitations and sexual skills? How can breathe two, how can attach to each other in your trip, how can transform and grow together, if they have previously removed us right to be how we are? What makes me more rare is to think that without having two equal people, or two equal moments, is still instilling in us a way of understanding sexuality standardized, closed, standardized and valid for all. Who gain this?
We rebuild the dignity of being human and different
If for a moment we put in the skin of those who by being crossed out of different have been and are stigmatized, subjected, imprisoned, judged, marginalized; insulted, abused, rejected, prostituted; embarrassed, illness, punished, humiliated; raped, isolated, misunderstood, wounds; destroyed, beaten, expelled, deprived of freedom and dignity; If we think a few seconds that these people can be, they can be our children, our parents and grandparents, our brothers and friends from childhood, perhaps we feel in the moral obligation to defend the civil rights of a minority that we are all; Perhaps we feel not so proud to believe to be normal and accomplices, unwittingly, in so much pain.
We can not delete our mistakes, but learn from them. Honor the memory of those who are no longer. We listen to, care for and learn from those who are still standing. We rebuild all the dignity of being human, different and unique, please.
We do yoga know that the single act of breathing already is a declaration of intentions. Reclaiming our own existence and that of the other, breathe as we want and as we want (even with whom we want), prevents us anyone... or Yes?

Jose Manuel Vazquez He chairs the Shiva-Shakti Association of Integral Yoga. He is Professor and Formator of teachers certified by Yoga Alliance. University expert in yoga therapy by CEU and European Yoga Alliance. Member of the International Association of Yoga Therapists, of the Spanish Association of practitioners of Yoga and the Professional Association of Yoga teachers in Madrid.

Since 2001 he has run its own school of yoga, Organic yoga, where investigating organic comprehensive teaching of yoga and since 2010 directs a teacher training based on these principles.

He is the author of The therapeutic values of yoga and Manual of yoga for Westerners (both Alianza Editorial)

Beginning of the training in October 2019

Information: 627 007 121 T - 91 310 51 81