Yoga plans and much more for this weekend
Pues sí, para este caluroso fin de semana os proponemos unas actividades muy singulares: baño de gong, concierto de cello + yoga restaurativo, yoga en el parque de El Retiro, talleres con Steve Brandon o Babacar Kane, masaje ayurvédico… ¡Refresquemos nuestro cuerpo-mente!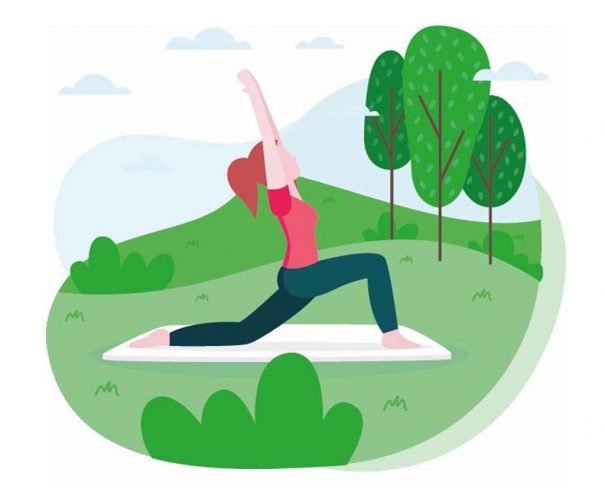 Viernes 28 de junio
Gong bath
Déjate envolver por la profundas vibraciones de los Gongs. Un Baño de Gong es una experiencia única que no requiere ninguna concentración especial. Cerrando los ojos y tumbándote sobre una esterilla será suficiente para que la vibración penetre en cada célula de tu ser.
Address: C/ Cerrillo de la Ermita 15. El Boalo. 28413. Madrid
Contact: T 627 222 778 | gong@gongsamadhi.com
More information: https://gongsamadhi.es/
Yoga in Parque del Retiro
Clase de Hatha yoga enfocada en la apertura de caderas y torsiones. Apta para todos los niveles. Vente a practicar al aire libre, en un entorno natural como es el parque del Retiro, disfrutarás de la experiencia de hacer yoga en contacto con la naturaleza!
Haremos una práctica completa, que incluirá una clase de hatha yoga, ejercicios de respiración (pranayama) y una pequeña meditación para cerrar la clase.
Opening hours: viernes de 20h a 21:15h (aprox)
Punto de encuentro: Plaza del Ángel Caído. Parque del Retiro. Madrid
Contact: T 625111045 | anieto08@gmail.com
More information: https://yogainmadrid.wordpress.com/
Sábado 29 de junio
Kamala Bazar showroom
29 y 30 de junio. Te invitamos a nuestro próximo Showroom en Madrid. Viajamos por el mundo buscando tesoros étnicos y piezas únicas y trabajamos directamente con artesanas, artesanos y artistas locales sin intermediarios. Reivindicamos el valor artístico, cultural y antropológico y apostamos por un consumo ético y responsable. ¡Y también diseñamos algunas prendas! Hemos preparado una pequeña selección de India, Nepal, Tailandia, Vietnam y Mauritania y si vienes a vernos, encontrarás piezas de artesanía, ropa y complementos hechos a mano.
Opening hours: Sábado 29 junio y domingo 30 junio: de 10:00 a 22:00h
Además durante el fin de semana habrá las siguientes actividades paralelas: Sábado 29 de junio: Recital Cello eléctrico con Cellomano: "Música para el alma desde Bali" /Domingo 30 de junio: Workshops: "Restorative Yoga & Sound" con Raquel Sanz y Cellomano
Where: Satkara Yoga Studio. C/ Moratín 7. Madrid
More information: https://satkarayogastudio.com/ | Información Showroom: T +34 620 916 039
Recital Cello eléctrico con Cellomano: "Música para el alma desde Bali"
Una gran oportunidad para escuchar a Cellomano, reconocido cellista nivel internacional residente en la isla de Bali quien con su personal estilo emociona a todo aquel quién le escucha. Su inconfundible manera de tocar el cello combina su entrenamiento de música clásica con su propio estilo usando herramientas modernas que le permiten crear melodías de una belleza incomparable. Totalmente sanador y conmovedor.
Opening hours: 20 a 21:30
Price: 18€ (imprescindible reservar) A
Información y reservas : T +34 620 870 238/ info@satkarayogastudio.com
Where: Satkara Yoga Studio. C/ Moratín 7. Madrid
More information: https://satkarayogastudio.com/agenda/
Taller de Vinyasa Krama con Steve Brandon
Dirigido a aquellas personas interesadas en conocer el sustento filosófico del yoga y de la aplicación practica del mismo. "La filosofía del Yoga es apartar la mente de las actividades externas, llevar el foco hacia el interior y conducir la mente al estado de concentración profunda" (Yogacharya Sri T. Krishnamacharya)
Hatha y Raja yoga ofrecen un enfoque integrado y complementario de la práctica de yoga cuyo objetivo es cultivar el conocimiento en asana , Pranayama (Hatha Yoga) y meditación, lo que conduce a la paz mental y la iluminación (Raja yoga). Hatha Yoga es el medio mas preciso para alcanzar el estado superior de conciencia que se plantea en Raja Yoga.
Durante este taller se ampliarán y completarán los conceptos y prácticas estudiadas durante el taller anterior, haciendo especial hincapié en la práctica de Asanas, Pranayama y meditación. ¿Puedo asistir si no estuve en el anterior? Sí, ya que haremos un repaso de lo visto durante la práctica.
Price: €200
Where: C/ Redondilla 3, bajo . Madrid
Contact: dhara@dharayoga.es
More information: https://www.dharayoga.es/
Taller intensivo de Masaje Abhyanga sátvico
Los masajes son una parte fundamental de la medicina ayurvédica. Existe varias técnicas y tratamientos en Ayurveda. Este taller se enfocará en la practica del masaje Abhyanga que suele ser el masaje base del Ayurveda. Lo trabajaremos con un enfoque personal que he podido experimentar durante mi practica con técnicas meditativa y Sátvica. Son técnicas de trabajo a nivel mas sutil y energético.
El masaje My Touch Ayurveda ayuda al equilibrio tanto a nivel físico como emocional y energético. También equilibra la circulación sanguínea, el sistema linfático, ayuda a la desintoxicación y tonifica las articulaciones y los músculos.
Price: 219 €
Where: Calle Nicasio Gallego 22 bajo derecha. Madrid
Contact: T 603 618 736 | arnaud.hos@gmail.com
More information: http://centrochambery.com/events/masajeayurveda-2-2/
Domingo 30 de junio
Seminario Internacional en Oporto con Babacar Khane
Del 30 de junio al 6 de julio. Tema: "Unidad y complementaridad de las diferentes formas de Yoga"
Where: Hotel Axis Vermar, Povoa de Varzim (Portugal)
More information: https://www.paquitamelgar.com/
Workshops: "Restorative Yoga & Sound" con Raquel Sanz y Cellomano
Two restorative Yoga workshops with soft settings where the beautiful melodies of the cello will be the path to awakening our more sensitive. A healing practice that caresses the soul and melt the heart.
(Imprescindible reservar). Horarios: Turno 1) 11:00 a 13:30h Turno 2) 18:00 a 20:30h
Price: 30€ (alumnas/os Satkara Yoga 25€) Información y reservas para Recital y Workshops.
Contact: T +34 620 870 238 / info@satkarayogastudio.com
Where: Madrid. Satkara Yoga Studio. C/ Moratín 7
More information: https://satkarayogastudio.com/agenda/