Sexual abuse in yoga
As a journalistic medium, YogaenRed cannot ignore issues that concern the yogi community, even if they are as painful as cases of abuse. Karen Rain, a victim of them, has wanted to share with readers of this magazine her testimony by sending us two articles that we will soon publish.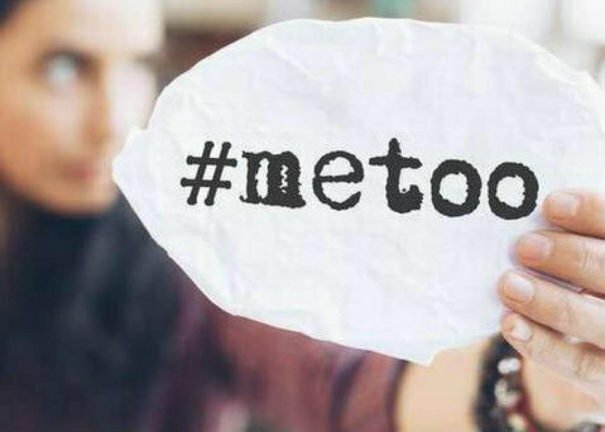 Before publishing in this medium the articles of Karen Rain, we want to make clear our position on this issue, as editors of YogaenRed. And also provide the background surrounding Karen's case, as an introduction.
We believe that, in the face of any kind of abuse, the mission of the press to which reliable information is reached is to account for this, so that these behaviors do not prosper or reproduce with impunity.
Abuses by individuals who fall within their figure of moral or spiritual authority to perpetrate them are especially hateful. The victims are in a vulnerability and/or helplessness to the abuser's power, that uses his influence and the feeling of fear, subjugation or shame of the other to subdue him to his purposes.
Commitment to truth
We are not in favour of silence or forgetfulness in anything to do with the mistreatment or humiliation of the fort against the vulnerable. Memory, though unable to repair grievances violated in the past, does return some of the stolen dignity to victims and gives them a climate of confidence so they can speak and heal their trauma.
Although we know that those who think that "mud should not be removed" and that "the past is past," especially when it affects influential or "good name" authority figures, we disagree. Silence can be a comfortable and conservative stance, but it is not fair to victims and does not prevent potential new cases of abuse. We do not think it is ethical to look the other way; who in a community knows an injustice or aggression and shuts up, becomes to some extent an accomplice to it.
Yoga and #MeToo
The world of yoga has not escaped or riditself in the future of sexual abuse. It has its logic, because there are a number of factors that can lead them to: the patriarchal tradition; the guru-disciple relationship prone to dependence, unconditional admiration or submission; the mechanisms of adjustments themselves, especially in yoga styles with extreme postures; the notion of "sacrifice" and the subjugation of the ego that internalizes the practitioner throughout his career.
What is offered in the name of Yoga should be as clean and ethical as possible. It is not necessary that the culture of respect (when not worshipped) the teacher camouflages or hides bad practices on his part, especially when, by imperative of its own ethical code, yoga must be transmitted with all its purity and exemplaryness.
The Pattabhi Jois case
Unfortunately we have learned that very successful people can be abusers. We've already seen it in music, film or religion. The same goes for yoga. We all know the scandals surrounding recognized yoga teachers who were prosecuted, such as John Friend or Bikram Choudhury. Less has been said of those involving Pattabhi Jois, the Ashtanga Yoga teacher who died in 2009, whose conduct of "inappropriate adjustments", abusive and sexually invasive – unjustifiable from any point of view – towards numerous women students of his is coming to light in recent years.
The background, very summarized but with its corresponding links to the information on the Internet, are these:
–The first or one of the first Pattabhi Jois students to report your case is Anneke Lukas, who wrote the following article, originally published in 2010: https://theshiftnetwork.com/blog/2018-07-09/metoo-rouses-yoga-community
–Another important testimony is that of Jubilee Cooke about how Pattabhi Jois "taught" her in 1997: http://www.decolonizingyoga.com/why-didnt-somebody-warn-me-a-pattabhi-jois-metoo-story-jubilee-cooke/
"The pair of veteran Ashtanga Yoga teachers Gregor Maehle and Monica Gauci, who left the Mysore community also testified: http://anahataelbolsonyoga.blogspot.com/p/porque-deje-la-comunidad-mysore-en-1999.html
Karen Rain's complaint
But who denounces the behaviour of the AshtangaYoga guru with all its gravity and scope is one of his alumni, Karen Rain, who studied at Mysore during the period from 1994 to 1998. In a tweet of the movement #MeToo which produced a great commotion at the time, said:
"After reading other women's publications, I am inspired by the importance of sharing experiences and pronouncing names. Pattabhi Jois regularly assaulted me on his yoga 'settings'. I also witnessed her sexual assault on other women regularly, similarly. Their actions were protected by a culture of denial and cryptic justifications."
In addition, Karen Rain created a blog with the name of "Karen Rain: Ashtanga Yoga and #MeToo" in which he has published his testimony in a series of articles.
Shortly after, the yoga and ayurveda teacher and writer Matthew Remski she collected Karen's testimony and wrote an article about Pattabhi Jois and sexual harassment with the voices of her and eight other women: https://thewalrus.ca/yogas-culture-of-sexual-abuse-nine-women-tell-their-stories/
These nine women describe abuses such as touching, rubbing and digitally penetrating their genitals under the pretext of "adjusting" their postures, sometimes while Pattabhi Jois held them with his body weight. A video of your settings, which can be viewed by anyone on YouTube, is explicit enough.
On Vimeo, the interview that Matthew Remski did to Karen Rain, and you can also read your full transcript here.
Reviewing cult dynamics
In relation to all of this, Matthew Remski wrote the book Practice and All Is Coming. Abuse, Cult Dynamics, and Healing in Yoga and Beyond (Practice and everything comes. Abuse, cult dynamics and healing in yoga and beyond), where it alerts against cult dynamics in yoga and proposes the path of critical thinking, empowerment of students, self-respect and rejection of physical, emotional and spiritual abuses in the community.
In short, Following the #MeToo movement, which supported victims of sexual harassment and encouraged them to speak to heal their wounds and publicly point out to bullies, in the world of yoga violent women are daring to break a toxic silence fostered by an elitist community like Thatthanga Yoga, in which they coexist (coexisting?), along with the feelings of devotion to the teacher, the cult of overcoming
In reaction to this dynamic of toxic power, it is now being reborn, and not only in the Ashtanga but in Yoga in general, a new way of transmitting and practicing more respectful people both physically, emotionally and spiritually, more democratic and more feminist in terms of gender equality and more genuinely compassionate.
As Karen Rain said in one of her articles: "Complicity must end. We need to be better informed, learn to recognize predatory behavior, and remember that the sex offender is often someone we know, and even trust, rather than the monstrous stranger lurking in the alley."
In the coming days we will offer YogagenRed readers two articles translated by Athena Acevedo that Karen Rain has wanted to send us for publication.