Discovering your dharma (path of true life)
How to discover our inner divinity? The answer is simple: finding your dharma may seem difficult, but it is not; Once you find out, you can experience fullness and happiness. Write Mahehswari.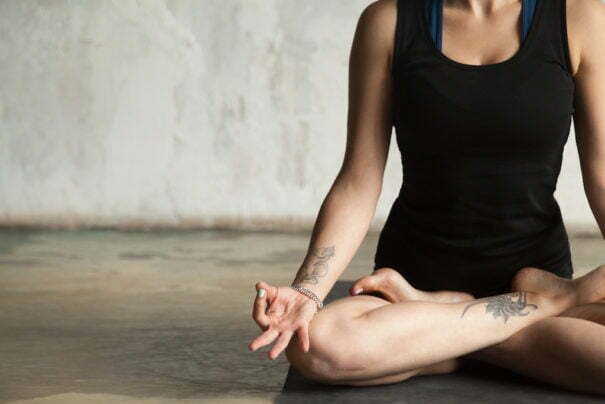 According to Deepak Chopra "When you live in the harmonious flow of dharma, the whole field of pure potentiality opens up. You are able to create as much happiness and wealth as you want because you are aligned with the mastery of the spirit, the limitless source of every manifestation."
What does the Dharma law tell us? What is it? It consists of three steps needed to align with the spirit and fulfill the purpose of your life easily and effortlessly.
1. The first step is the decision to seek your higher Self. You know this is important, but now you have a goal to achieve. It takes time, but the key is to understand that your essential nature is spiritual and that our potential comes from our divinity.
2. Second, the Dharma Law instructs you to find your talent or unique gift. The law says there's at least one thing you can do better than anyone on the planet. Have you ever found yourself completely absorbed and focused as you spend your time doing something you love? You don't notice the passage of time or any of your circumstances, you just follow what you love. It is a beautiful place to be, so finding this unique talent is important not only as a contribution to the world, but also to your own personal happiness.
3. Speaking of contributing to the world, to take the third step of the Dharma Act, you must ask yourself the following questions: "How can I use my unique talent to serve mankind? How can I help others? So it's a matter of answering that question and then putting it into practice. When your creative expression helps your fellowmen, you are making full use of the Dharma Law and experience perfect alignment with the infinite field of intelligence.
Search begins
When you put the Dharma Law into action, you begin to experience your life as an ecstatic expression of divinity. An ancient Vedic sage described the natural development of the spirit in these beautiful words: "Soy el inmensurable potencial de todo lo que fue, es y será, y mis deseos son como semillas que quedan en el suelo: esperan la estación correcta y luego se manifiestan espontáneamente en hermosas flores y árboles de poder, en jardines encantados y bosques majestuosos ".
Suena como una forma muy buena de vivir, ¿verdad? ¿Cómo comenzar la búsqueda del dharma?
1.-Presta atención a la sincronicidad. La vida es muy buena para guiarte, si solo prestas atención. Observa qué o quién sigue apareciendo en tu vida. Si alguien o algo aparece una y otra vez, es probable que la persona o cosa esté vinculada a tu dharma.
2.-Sigue la llamada. Es aquella que sientes en el fondo de ti, que te guía y que no necesariamente tiene sentido para nadie más que para ti. Sientes una dirección para hacer algo, pero no es a través de tu mente. Estos llamamientos son preparación para tu dharma personal.
3.-Escucha cuándo es el momento de irse. Si sientes que es hora de seguir adelante, entonces probablemente es hora de seguir adelante. Tu mente podría estar luchando contra ti, pero escucha tu alma ella lo sabe.
4.-Ten en cuenta que no es lineal. El camino hacia tu dharma personal puede, de hecho, sentirse como una espiral. Justo cuando crees que has llegado allí, te encuentras girando más profundamente en algún aspecto. Ayuda a rendirse a la idea de que el viaje no siempre es hacia adelante.
5.-Hazte amigo de lo ilógico. Es importante saber que tu dharma no proviene necesariamente de un lugar racional. Si está tratando de dominarlo, probablemente se volverá loco y su dharma se sentirá aún más lejos.
6.-Haz la práctica que te conecte a una fuente mayor. Ya sea que se trate de yoga, meditación, pintura o caminar por el bosque, es importante que te conectes con una fuente mayor que tú, porque ahí es donde se encuentra la información sobre su dharma y allí es donde encontrarás el apoyo.
7.-Observa a la gente que admiras. Las personas que admiras tienden a representar los aspectos más importantes de ti. Ponte el sombrero de detective. Esto puede darte pistas sobre tu dharma personal.
8.-Se ecuánime y sé alegre al buscar. Si te tomas el descubrimiento de tu dharma demasiado en serio, es posible que no puedas verlo.
9.-Ten valor para adentrarte en el misterio . Si estás comprometido a descubrir tu dharma, deberás llamar a un nivel más alto de confianza.
10.- Permitete la respiración. Tu dharma no es algo que puedas "atrapar". Debes tomar medidas, luego saltar, y luego permitirte respirar. La paciencia es una necesidad absoluta.
Algo sumamente importante y que no enumero por ser el primordial inicio hacia el camino del Dharma es que debemos volvernos conscientes de nuestro estado mental o de los lugares donde habitan nuestras mentes, y con esta conciencia podemos decidir si queremos morar en el lugar donde nuestra mente está o avanzar hacia él. Esta elección nos da la oportunidad de habilitar o desempoderar los estados mentales que nos enriquecen o nos entorpecen, pero esa es nuestra elección. La búsqueda es la historia individual de cada ser. El camino puede parecernos más o menos tosco, pero mientras continuemos en nuestros propio viaje y búsqueda espiritual, sentiremos que es un buena razón para conectar con nuestra verdadera naturaleza. Pero no olvides que la búsqueda de la transformación nunca termina.
Maheshwari, Yoga teacher