The mantras of Guru OM
Miguel Brea es un músico y compositor de Mantras devocionales. Ha grabado de forma independiente varios álbumes de Mantras y vídeos que desea compartir con los lectores de YogaenRed, "como una semilla -dice- para poder dar a conocer y expandir esta práctica de bienestar tan poderosa".
Escribe Miguel Brea.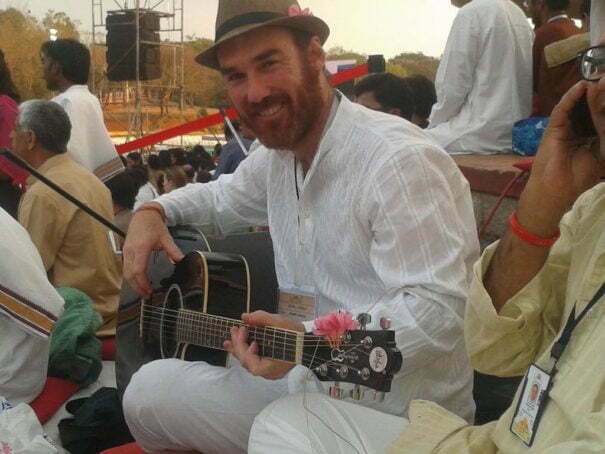 Los Mantras o Bhajans que compongo y voy grabando en discos (tengo dos publicados y un tercero por salir a fin de año) tienen melodías occidentales realizadas sobre mantras originales de la India. Uno de los mantras del primer disco se incorporó a los cantos devocionales al Maestro y se canta hoy en el Ashram de Bangalore de Art of Living org.
Sing them and present them is devocional. No son shows, sino satsangs, encuentros adonde todas las personas participan cantando.
Quiero compartirles distintos links con los discos realizados, eventos en los que he participado y colaboraciones con muchas ONG en mi país a través del arte.
–Vídeo oficial de Guru Om: https://www.youtube.com/watch?v=3pClmMNBGYs
–Los discos de mantras para escuchar en Spotify/ iTunes : https://open.spotify.com/album/7yDCB6bOFOP5YeEUSMq4lP
–Mantra Legacy, Vol. 2 by Miguel Brea on Spotify/ iTunes: https://open.spotify.com/album/4GYb81dSHGGaAPSkqQsaEp
–Instituciones y Empresas con las que he trabajado realizando acciones de Integración a través del arte : https://www.linkedin.com/in/miguel-brea-112b028
Miguel Brea se dedica a promover la práctica de Canto de Mantras como herramienta de Bienestar Físico, Psíquico y Emocional. Realiza talleres, workshops, charlas introductorias y conciertos de mantras en Argentina y otros países de América.

Mantiene semanalmente tres círculos de mantras activos, realizando la práctica de canto de mantras en forma semanal con grupos de personas.

Ha trabajado con adultos, niños, jóvenes, realizando actividades de integración a través del arte durante los últimos 15 años. Tiene editados 3 discos y un libro. Publicó durante ocho años la Historieta de Conocimiento "Un mundo de peces " en el diario La Nación.

Actualmente esta dedicado full time a difundir los mantras.