Karma Yoga, according to Swami Vishnudevananda
This text written by Swami Vishnudevananda comes from his great work Meditation and Mantras (Alliance publishing Edition can be found).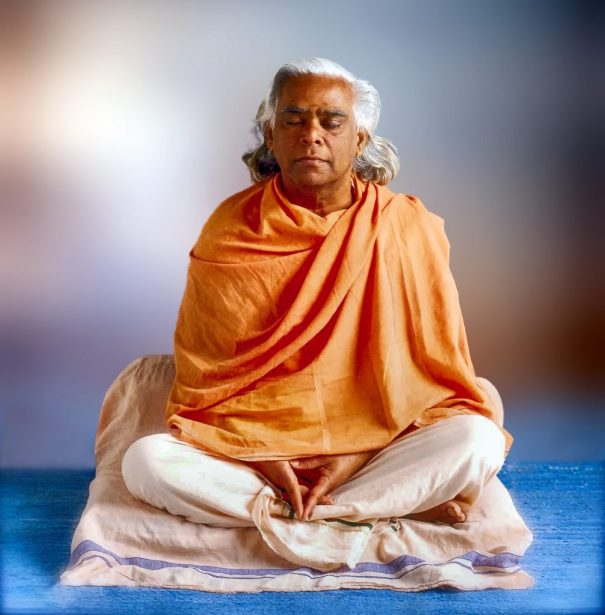 Meditation consists of a continuous deshipnotizacion of our identification with the body, with the mind, with the name and shaped. It begins in everyday life. If we can not separate us activities of daily life not it is possible to close your eyes and go into meditation. If there is a continuous identification with our own activities, these will remain with us when the body follow seated and calm. The eyes may be closed, interlaced hands and legs crossed, but the mind is not controlled. It plays its role. The identification with the play of the mind is kept. There is no difference between activity and inactivity. The mind plays its role in any situation.
The mind must remain desapegada and removed from everyday concerns to sit and meditate. The first step is the Karma Yoga or selfless service. It is the fundamental step on which stands the meditation. Meditation is not possible without the selfless service. Through service to others, without expecting anything in return, practiced also the positive thinking in everyday life.
A true Karma Yogi is always meditating. Cuando ayuda a otras personas su pensamiento es: "Señor, estoy trabajando, adorándote y sirviéndote por mediación de esta persona en especial. Gracias por darme esta oportunidad". Se desapega de los efectos de su acción, ya sea positiva o negativa. El Karma Yogui sabe que está diferenciado del trabajo y que el trabajo es solamente un camino para alcanzar el Supremo, ya esté ocupado en la cocina, adorando en el templo, o cortando el césped.
The detachment is learned via the service. Meditation is not possible until the detachment is reached and we can renounce the emotional bondage of our tasks. To detachment develops it is increasingly easy to opt out of our actions. It is at that moment, with his eyes closed, when the mind remains unflappable. This is because in daily tasks have trained it to concentrate all the time on our interior. Some people will be in the presence of a Karma Yogi and believe that he is one worker more. They do not know the secret of inner peace. Only he can stroke it and feel it.
A serious meditator is reserved. Outside it looks like a normal person, but inside it is a bottomless Ocean. It has achieved an infinite peace. Nothing can change you inside. Karma Yoga leads you to that peace, once tested, it can not be described. To achieve it we need time and patience.
The detachment of the shares does not shirk our responsibilities. A haphazard life is not yoga, as it leads to the rigidity of the mind. When a Yogi starts a task ends it. His mind is not agitated. That is the secret of its success. Your mind focuses continuously until its completion, if you assume a responsibility. The mind of the Yogi is powerful, because you can't concentrate at all times. La mayoría de personas van de aquí para allá y llevan a cabo demasiados proyectos a la vez que no finalizan. No tiene un estado mental meditativo.
A person who meditates can do more work in less time. It has inner peace. Their actions is placed in a level of integrity and people with which it comes into contact feel elevated. In his dynamic presence, even the laziest people find strength and encouragement. They are inspired to carry out actions that could not be otherwise. Apathy fades in the presence of a person who practices yoga in a sincere way.
Mediante el Karma Yoga la senda del servicio desinteresado, aprendemos el desapego en la vida cotidiana. This is the first essential step in meditation. We should not be cajoled by promises of miraculous achievements with meditation. It is a long and disciplined path. The goal, however, can be achieved by all persons who have a firm determination.