Solidarity and fun yoga mats
A solidarity and original project: mats of BK Bakasana design for the practice of yoga (or any other sport). And if you buy them, 5% will go to the Asha-Kiran Foundation, which works for the protection of the rights of the child in India.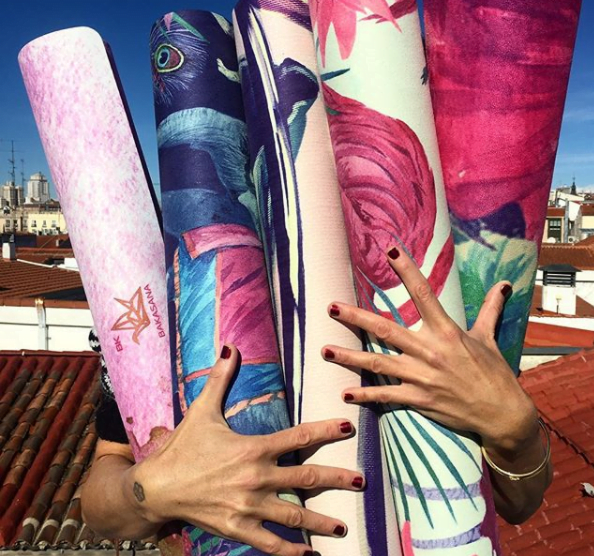 Yoga and the India are part of the lives of Diana and Nicolas, young entrepreneurs who decided to give it a twist to the sometimes tedious mats and create BK Bakasana a line full of original drawings and colors inspired by the posture of yoga for the crane, asana symbolizing honor, loyalty, and love of life.
Committed to the environment and the Asha-Kiran Foundation project
The mats are made with biodegradable, recyclable, free of silicone, adhesives, plastics and sulphates; made with natural dyes made from water and hypoallergenic materials.
BK Bakasana have decided to contribute 5% of crowdfunding, as well as from the sale of each mat to the Asha-Kiran Foundation, that works for the protection of the rights of the child in India. BK Bakasana which have led to the Foundation as part of its project to choose are reasons like these:
"We wanted our collaboration to be with India, because it is the birthplace of yoga, and there were lucky to enter in this discipline and live a very pure yoga; We believe that to build a better world should begin by caring for children who are the future and because children should play, not work or be in the streets, should receive love, protection and education; and because Asha Kiran came to us in a magical way, as they often occur things when they flow."
Ell@s need your help to make this beautiful project and, apoyándol@s, you're also collaborating with Asha-Kiran. Enter in https://es.ulule.com/bakasana/ to provide from €5 and receive also wonderful rewards.
If you want to know more of the Asha-Kiran Foundation and the work being done in India, you can enter the link: https://asha-kiran.org.es/ or in your social networks @FundacionAshaKiran.