Mudras and Bandhas, subtle tools of yoga
An inspiring and practical, seminar by Dr. Kausthub Desikachar, grandson of Yogacarya T. Krishnamacharya. It may be a unique opportunity to gain insight into the subtle and at the same time practical teachings of Yoga. 27, 28 and 29 April in Barcelona.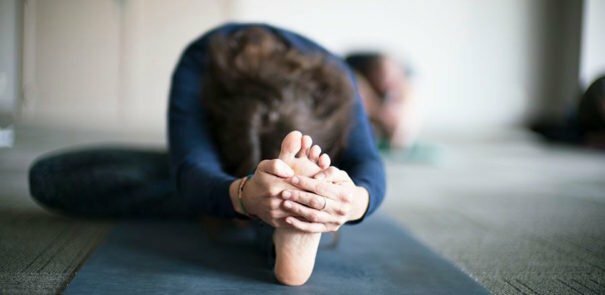 Human potential is unlimited and is hidden in the depths of our being, not only in our psyche, but also at the layers of conscious and unconscious patterns. Unlock this potential so you can manifest itself in all its fullness in our lives is an important clue in the path of personal and spiritual growth. It is a process that requires an effort constant, and, on the other, on the one hand the practice of powerful tools, always under close supervision.
The Mudras and Bandhas they are vital instruments in the process of personal evolution. Mudras are complex tools of Yoga that employ our inner fire to help nurture the inherent seeds of our capabilities.
These tools were widely discussed in classical texts such as Hathayoga Pradipika, the Shiva Samhita and in more modern classics such as Yoga Makaranda t. Krishnamacharya. If we practice them correctly, in combination with breathing techniques and specific displays, lI the bandhas and mudras can touch different layers of the human being and help us on our way towards a positive transformation.
Thanks to the great power that they are capable of awakening, the Yogis had them a deep respect and is learned and practiced under the careful supervision of a competent teacher. They also understood the necessary prerequisites of these tools and took them into account, both in the practice, and when it comes to teach their students.
In this seminar We will study in detail the most important Mudras. We will study the necessary principles which must be understood and the specific contexts in which it should be practiced. The required prerequisites before addressing each Mudra practice, technical nuances, its benefits and its contraindications will explain.
Will present content still unknown regarding these so subtle concepts of Yoga and How to apply them in our personal practice or in the one of our students. This seminar is recommended for serious practitioners, teachers and Yoga trainers who want to take their practice to a higher level. We will also give guidelines to observe the effects of these practices on ourselves and the participants will have the opportunity to deepen them.
Documentation of training support will be delivered.
Dr. Kausthub Desikachar It is recognized for its extensive knowledge and pedagogical skills to explain the yogic teachings ancestral in a way that is deep but easily applicable to practitioners of our modern society.
Note: Although we will explore the practices of Mudras and Bandhas in the seminar and supervised insurance context, must be considered are very powerful ancient practices that can have a profound effect on the practitioner, especially at the emotional level and spiritual. If you have any doubts or questions prior to the seminar, please do not hesitate to get in touch with us either by sending us an email or by telephone.
Dr. Kausthub Desikachar offers consultations private yogaterapia during his visit to Barcelona. During these consultations, which are consistent with the teachings
traditional Yoga is prescribed an individualized practice and holistic approach to practice daily, tailored to the needs of health and well-being of every person.
Price check: €75
More information: www.khyf
The workshop with Kausthub Desikachar

When: Friday, April 27, from 14 h to 19 h, Saturday 28th from 9 h to 18 h €250, Sunday, April 29, from 9 h to 15 h
Price: €280
Where: Carrer of the 132 marine space. Barcelona
Contact: tallerconkausthub@gmail.com / + 34 677 031 637 (Dana)