Mudras y Bandhas, las herramientas sutiles del yoga
Un seminario inspirador y práctico, impartido por el Dr. Kausthub Desikachar, nieto de Yogacarya T. Krishnamacharya. Puede ser una oportunidad única para profundizar en las enseñanzas sutiles y a la vez prácticas del Yoga. 27, 28 y 29 de abril en Barcelona.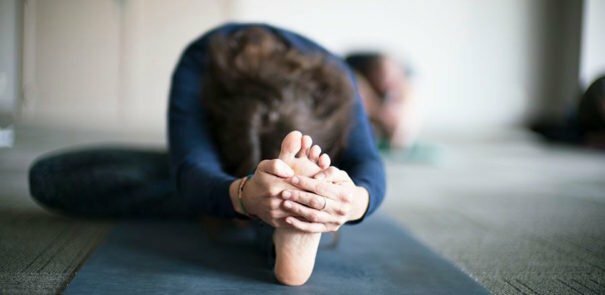 El potencial humano es ilimitado y está oculto en las profundidades de nuestro ser, no solamente en nuestra psique, sino también en las capas de patrones conscientes e inconscientes. Desbloquear este potencial para que pueda manifestarse en toda su plenitud en nuestras vidas es una clave importante en el camino de crecimiento personal y espiritual. Es un proceso que requiere por un lado un esfuerzo constante y, por otro, la práctica de herramientas poderosas, siempre bajo una supervisión cuidadosa.
The Mudras and Bandhas son instrumentos vitales en el proceso de evolución personal. Mudras son herramientas complejas del Yoga que emplean nuestro fuego interno con el fin de ayudar a nutrir las semillas inherentes de nuestras capacidades.
These tools were widely discussed in classical texts such as Hathayoga Pradipika, Siva Samhita and in more modern classics such as Yoga Makaranda de T. Krishnamacharya. Si las practicamos correctamente, en combinación con técnicas respiratorias y visualizaciones específicas, los mudras y los bandhas pueden tocar diferentes capas del ser humano y ayudarnos en nuestro camino hacia una transformación positiva.
Gracias al gran poder que son capaces de despertar, los yoguis les tenían un profundo respeto y se aprendían y practicaban bajo la supervisión cuidadosa de un maestro competente. También comprendieron los requisitos previos necesarios de estas herramientas y los tenían en cuenta, tanto en la propia práctica, como a la hora de enseñárselas a sus alumnos.
In this seminar estudiaremos detalladamente los Mudras más importantes. Estudiaremos los principios necesarios que deben ser entendidos y los contextos concretos en los cuales deben ser practicados. Se explicarán los requisitos previos necesarios antes de abordar la práctica de cada Mudra, los matices técnicos, sus beneficios y sus contraindicaciones.
Will present content still unknown regarding these so subtle concepts of Yoga and How to apply them in our personal practice o en la de nuestros alumnos. Este seminario es recomendable para practicantes serios, profesores y formadores de Yoga que quieran llevar su práctica a un nivel más elevado. Daremos también directrices para poder observar en nosotros mismos los efectos de dichas prácticas y los participantes tendrán oportunidad de profundizar en ellas.
Se entregará documentación de apoyo a la formación.
El Dr. Kausthub Desikachar es reconocido por sus amplios conocimientos y sus habilidades pedagógicas para explicar las enseñanzas yóguicas ancestrales de una manera que es profunda pero fácilmente aplicable a practicantes de nuestra sociedad moderna.
Note: Aunque exploraremos las prácticas de Mudras y Bandhas en el contexto seguro del seminario y bajo supervisión, se debe tener en cuenta que son prácticas antiguas muy poderosas que pueden tener un efecto profundo en el practicante, especialmente en el plano emocional y espiritual. Si tienes alguna duda o pregunta antes del seminario, no dudes en ponerte en contacto con nosotros, bien enviándonos un correo electrónico o llamando por teléfono.
El Dr. Kausthub Desikachar ofrece consultas privadas de yogaterapia durante su visita a Barcelona. Durante estas consultas, que son consistentes con las enseñanzas
tradicionales de Yoga, se prescribe una práctica individualizada y holística para practicar a diario, adaptada a las necesidades de salud y bienestar de cada persona.
Precio consulta: 75€
More information: www.khyf
El Taller con Kausthub Desikachar

When: viernes 27 de abril de 14h a 19h, sábado 28 de abril de 9h a 18h 250€, domingo 29 de abril de 9h a 15h
Price: €280
Where: Espacio Carrer de la Marina 132. Barcelona
Contact: tallerconkausthub@gmail.com / +34 677 031 637 (Dana)
Did you like this article?
Subscribe to our RSS so you don't miss anything