Clarifies your doubts: «what exactly pranayama and what not?»
In this section, Javier Ruiz Calderón offers answers to our questions from a perspective of critical and up-to-date yogic tradition. Are invited to write to Javier info@yogaenred.com making your doubts or uncertainties.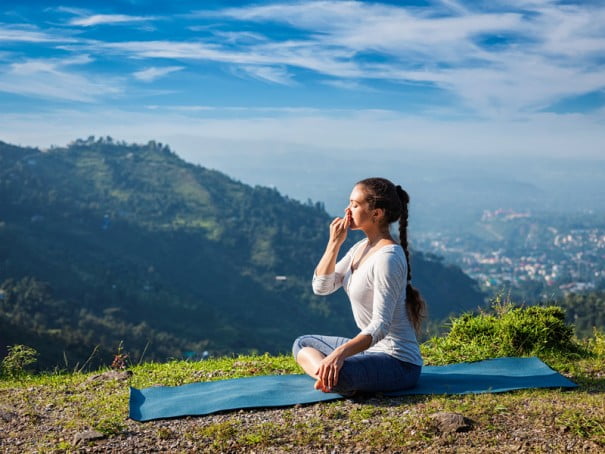 Pregunta: «¿Qué es exactamente el pranayama y qué no?»
Answer: Según Patáñjali, the aim of yoga is the quieting of the mind (Yogasutras 2.1). Como la experiencia demuestra que el movimiento de la respiración y el de la mente se influyen mutuamente, el control de la respiración (pranayama) se utiliza como un medio para facilitar la concentración mental (dhárana; 2.53) y así avanzar hacia la meta del yoga: la emancipación (kaivalya).
Según los textos clásicos del hatha yoga, el objetivo de esa técnica es el mismo: aquietar la respiración para aquietar la mente (Hatha Pradipika 2.2); pero profundizan mucho más en la ciencia del pranayama y elaboran diferentes métodos de control de la respiración con objetivos específicos, como purificar las nadis (canales sutiles), cargarse de prana (fuerza vital) y equilibrar su circulación, despertar los plexos sutiles (chakras) y la energía interna (Kúndalini) y, en último término, alcanzar la absorción mental o samadhi y la liberación.
En el yoga moderno, la meta ya no suele ser alcanzar la completa liberación espiritual sino tan solo mejorar nuestro estado psicofísico general. Para ello se retoman los pranayamas tradicionales adaptándolos a las necesidades actuales y se crean otros nuevos teniendo en cuenta los avances de la ciencia y toda la experiencia adquirida en distintas formas de trabajo corporal en los últimos cien años.
As a result, solo se puede llamar pranayama a cualquier práctica de control de la respiración que se realice en el contexto de la práctica de yoga —tradicional o moderno— con la finalidad de controlar la mente y poder vivir así más libre y plenamente.
Javier Ruiz Calderón (Shankara) He holds a PhD in philosophy specializing in philosophies and religions of the India. It has almost forty years studying and practicing yoga, vedanta and meditation. He is a Professor of these subjects, as well as Hinduism, Buddhism, Sanskrit and Vedic chant.

Upcoming activities: Curso «Estudio de las escrituras del yoga y el vedanta» (Madrid, desde el 27 de enero de 2017. Información: www.ashtanga-yoga-alcobendas.es). Presentación del Yoga dictionary de L. Villegas y Ó. Pujol (Centro Casaasia Madrid, 31 de enero de 2017. Información: www.casaasia.es/actividad/detalle/219515-presentacion-el-diccionario-del-yoga-historia-practica-filosofia-y-mantras).