99 anniversary of B. K. S. Iyengar
Next 2018 will be the year of the centenary of B.K.S. Iyengar. Born on December 14, 1918 in Bellur, a small village to the South of the India, would today be 99 years. Writes Olga Jimenez.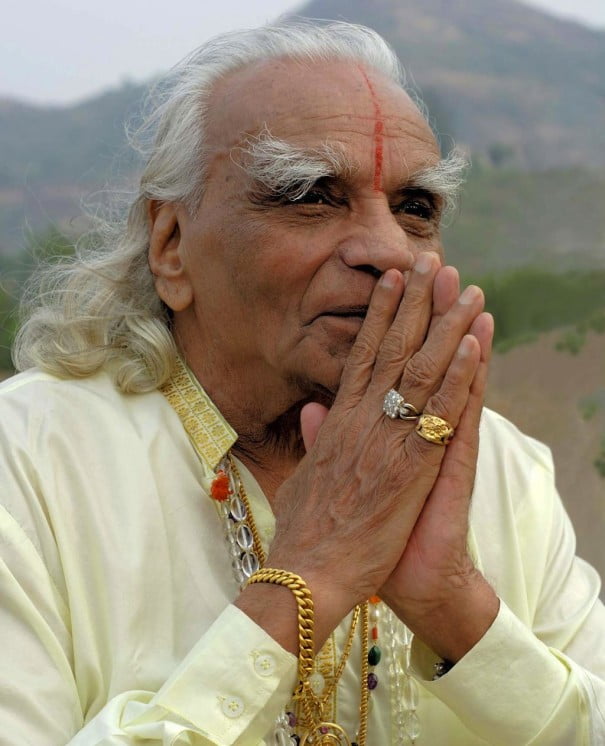 Nothing in his early life did predict that B. K. S. Iyengar It would become one of the most recognized men of this century. Nothing could guess that thanks to the millions of people in the world would benefit from his teachings, his books would be translated into more than 18 languages, that his followers would be spread throughout the five continents.
At age fourteen he was ill with tuberculosis, malaria, typhoid, and under these conditions just got out of bed. No one expected to live more than one couple of years.
His sister was married to the teacher Krishnamacharia, who taught him the basics of asanas. A severe master of relentless discipline which Guruji has not departed to go to teach in Pune.
Their knowledge of asanas were so minimal and the teacher would not teach pranayama. Thus decided to embark on a difficult path of steadfast practice, success/error: those were their tools. But their small advances and their need to earn a living with the only thing they know to do encouraged him not to surrender. Economic hardships in the early years were extreme, not being able afford to on many occasions a decent meal a day. It lacked the minimum and still did not practice and striving.
In 1952 his luck would change. B. K. S.Iyengar met the virtuoso violinist Yehudi Menuhin. They were then 34 and 36 respectively. Their friendship allowed Guruji started to travel to Europe to present the science of Yoga. These trips will extend until the end of his days.
On June 19, 1961, Yogacharya B. K. S. Iyengar gave his first public class outside of India in London, England. This class was attended by six students. June 19, 2011, 50 years later, Guruji gave a public class in Gauang Zhou, China, 1,300 people, and its almost 93 years walked among the students correcting, adjusting and leaving deep footprints in their lives with their teachings.
B. K. S. Iyengar will go down in history as the man who most strove to learn yoga, getting spread it not only in the five continents, but also in their own country, where would he receive some of the most important national awards. His Institute in Pune received last year the Prime Minister award as the Institute's most prestigious yoga in India.
All this fame, all these achievements were accompanied by their absolute humility and his economic generosity for his people. Created the "Foundation Bellur Trust" with the proceeds of his book sales and donations of practitioners from around the world. Create a College, a nursing school, a hospital, one dormitory and the small village of Bellur became the nerve centre of the entire region.
Those that we have had the privilege of knowing him, and learn with him will never have enough of gratitude words. His mere presence inspired search improve as human beings and to advance in practice. His immense energy could breathe at his side. Even now, over the years, thinking of him produces a deep emotion. Its footprint has been steeped in millions of people. !!!! Thanks Guruji!.
Olga Jimenez)Professor of the school "Light on Yoga", of the Aravaca (Madrid)