Samadhi
El yoga es, sobre todo, método; un método milenario para acelerar la evolución consciente que ha perpetuado hasta nuestros días. Los yoguis fueron los primeros exploradores de la consciencia en el orbe, y así llegaron al

Samadhi. Calle Ramiro writes.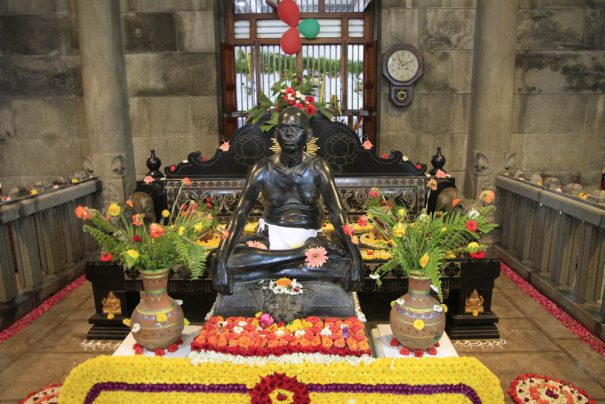 Esos yoguis de la antiguedad trataban de encontrar estados superiores de consciencia para percibir y ver más allá del velo de lo aparente y conectar con la realidad que se esconde tras la "realidad" en la que nuestra mente se detiene y es causa de ofuscación y sufrimiento. La realidad aparente es un juego de espejos distorsionantes y está sometida a todo tipo de juicios y prejuicios, apegos y odios, engaños e interpretaciones del que no logra atravesarla e ir más allá de la misma.
Desde niño, y desde mi profunda insatisfacción (como revelo en mi Spiritual autobiography), busqué, a veces desde la desesperación y la incertidumbre, pero también desde la motivación, estados de consciencia diferentes a los del día a día.Y así tuve, aunque fugaces, encuentros con el Todo (o con la Nada) que me animaban a continuar practicando y confiar en esa disciplina del yoga que me abría nuevas maneras de sentir y sentirme, ser y serme.
Cuando allá por los años 60 comencé con la práctica e indagación del yoga, aunque no éramos muchos los que seguíamos esta senda todos teníamos como meta de inspiración y motivación el samadhi, ese estado superior de consciencia al que los yoguis de antaño aspiraban con todo su anhelo, pues es capaz de brindar respuestas que no puede ofrecer el pensamiento ordinario.
The development of the supraconsciencia
Esa supraconsciencia es la única que permite mirar más allá de los oscurecimientos de la mente y que reporta una experiencia de unión, plenitud, dicha y cosmicidad que resulta indescriptible y no es asible a ningún tipo de conceptos. Yoga es un término que quiere decir "unión", y el logro más alto de un yogui es acceder al samadhi, pues aunque sea una experiencia muy breve, muta la consciencia y permite empezar a ver, metafóricamente hablando, la otra cara de la luna.Todos los procesos mentales son inhibidos y la mente obtiene un estado de ensimismamiento donde alumbra la pura experiencia de ser, que nada tiene que ver con la de hacer o tener, el apego o la aversión. Se trascienden las dualidades de la mente y se desencadena un tipo especial de intuición mística o yóguica. El pensamiento es inevitable para la vida diaria, pero insuficiente para escalar a la cima de la consciencia.
Todas las técnicas del yoga se afanan por conducir al practicante a estados de consciencia supramundanos. Incluso los asanas o pranayamas, bien entendidos, representan una fisio-psicotecnología para orientarse hacia un plano muy diferente de entendimiento y captación. Los mudras y mantras, la concentración y la meditación, la visualización y la introspección yóguica, son medios hábiles para ir ascendiendo por la escala de la consciencia en dirección a la Consciencia Cósmica o como quiera denominársele, que es esa fuente de Sabiduría (el Uno-sin-dos) que es transpersonal, pero que la persona puede realizar en sí misma cuando sigue sin tregua el triple entrenamiento: el ético o virtud, el mental y el del desarrollo del entendimiento correcto.
Calle Ramiro

Más de 50 años lleva Ramiro Calle impartiendo clases de yoga. Comenzó dando clases a domicilio y creó una academia de yoga por correspondencia para todo España y América Latina. En enero de 1971 abrió su Yoga Center Shadak, that have already passed more than half a million people. His 250 published works include more than fifty devoted to yoga and related disciplines. He has made Yoga the purpose and sense of his life, having traveled a hundred times to India, the homeland of yoga.

See the page of Calle Ramiro Facebook:
https://www.facebook.com/pages/Ramiro-ACalle/118531418198874