Clarifies your doubts: "What means that the master is not a person but a principle?"
In this section Javier Ruiz Calderón offers answers to our questions from a vision of up-to-date yogic tradition and criticism (taking into account what is historical, philological, medical research, etc). Are invited to write to Javier info@yogaenred.com making your doubts or uncertainties.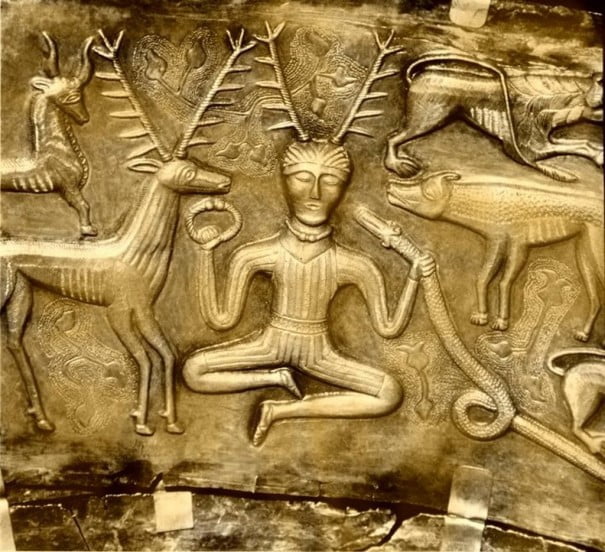 Pregunta: «¿Qué significa que el maestro no es una persona sino un principio?»
Answer: Respondo desde el adualismo (Advaita) hindú, porque cada tradición dice cosas distintas. En el sentido más básico, el maestro (Guru) es la persona que nos guía en la práctica espiritual. En un sentido más hondo, ese maestro es lo mismo que la Divinidad (Íshwara), el Dios o la Diosa que es el fundamento del universo, que lo gobierna y que por su gracia nos libera de la ignorancia y el sufrimiento cuando nos entregamos en sus manos. En el sentido más profundo, el maestro es nuestro propio Ser (Atman), que es idéntico a lo Absoluto (Brahman), la Realidad-Conciencia-Felicidad (Sachchidananda). Estos tres niveles —humano, divino y absoluto— son aspectos distintos de una misma realidad adual.
Por eso, para quien conoce el Brahman, el maestro ya no es solo una persona sino un Principio (Tattva) presente en todas las cosas. Y, al ser capaz de ver y venerar este Principio en todo, está aprendiendo siempre de todo, como un niño. Como el sabio del Bhágavata Purana (XI.7-9), cuyos maestros habían sido la Tierra, el aire, el cielo, el agua, el fuego, la Luna y el Sol, la paloma, la pitón, el mar, la polilla, la abeja, el elefante, el ladrón de miel, el ciervo, el pez, una prostituta, el águila pescadora, el niño, la muchacha, el fabricante de flechas, la serpiente, la araña, la avispa y el cuerpo.
Javier Ruiz Calderón (Shankara) He holds a PhD in philosophy specializing in philosophies and religions of the India. It has almost forty years studying and practicing yoga, vedanta and meditation. He is a Professor of these subjects, as well as Hinduism, Buddhism, Sanskrit and Vedic chant.

Próximo curso: «La salvación en la historia de las religiones» (Fundación Zubiri, Madrid. Más información en http://www.zubiri.net/?page_id=4284).