Plans for a weekend of yoga and nature
Delicious proposals that combine yoga with nature, good weather, personal growth, the enjoyment of the company and the gastronomy, health... Yes, the holidays are already in the environment, begins to enjoy them now! (And if you can and want to lengthen it, book the) removal of July more you want).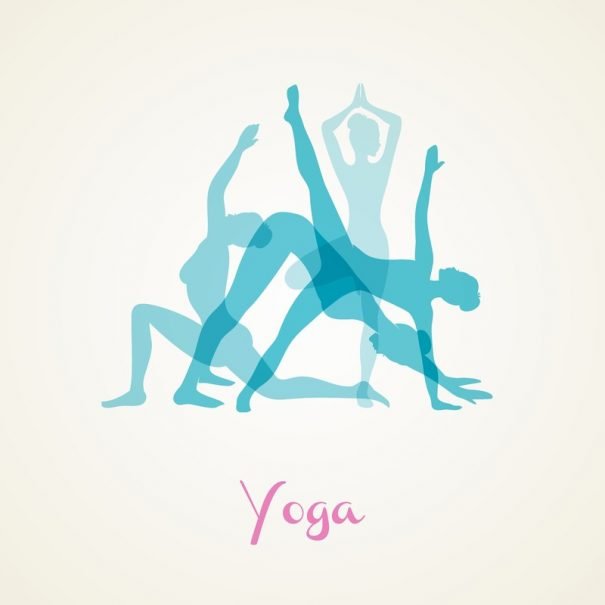 Friday, July 7
'Self-esteem & self care' yoga retreat
7-9 July. This retreat is specially designed for people who feel that they need to develop more self-esteem, people who need more confidence in making decisions and people wanting to make a change in your life but who do not know exactly how. The basis of self-esteem is the recognition and acceptance of who we are, with our virtues and defects, with our strengths and weaknesses. From there, use resources to get us closer to our be more authentic and free.
They are several cottages available (2 to 6 people), ideal if you want to come with friends and share space or if you are just / a, is a good opportunity to meet new people who share the same philosophy of life. You also have the possibility of camping. The food will be vegetarian, healthy, seasonal (from the same garden of the farm). If you have a food intolerance, let us know so that you can suggest alternatives.
Contribution: €155 all included (accommodation, food and activities)
Contact: akaljotiyoga@gmail.com / T 679210167
Where: Eco Jabierans, lovely eco village near Castellon
More information: https://akaljotiyoga.wordpress.com/
Holiday with Yoga in Cantabria
7-12 July. The objective, connect with the gratitude and joy, enjoy. We will make yoga, meditation, expressive movement, excursions to towns with charm, Thai massage and a very rich food. They are double rooms. We give an interactive digital album, to remember the best moments.
Where: Valderredible Valley in Cantabria
Price: €480,
It organizes: Carmen Ramos of Yoga and nature
More information: http://www.yogaynaturaleza.com/verano-valderredible-album-gratis/
Aerial Yoga Workshop
The magic of creative energy in you. In this 3rd cycle workshop, you will experience the power of movements of the dynamic arch (bowspring) subtly integrated into the practice of Hatha Yoga air! Discover the potential of consciously working from the inside out, top down, in all directions, insurance of your movements with agility and lightness, creating new perspectives, opening yourself to be the creator/creator of the magic of life you are.
It teaches: Laura Ovando
Opening hours: 18.30 to 20.30
Price: €30
Book places: info@ayoga.com Laura Yoga Yoguines
Where: AyogA, 56 calle Atocha. Madrid
More information: http://ayoga.es/
Doors open training yoga teachers Yoga Alliance 200 h
For all those interested in training as teachers of yoga (Yoga Alliance 200 h), we anticipate this event before going on vacation. In this open day, Borja Sainzteacher training, explain structure and content, as well as to resolve any doubts that you may have. A wonderful opportunity to meet you in person, meet the Center, arrange a kind of test, etc. Remember that training is designed both for prospective teachers and to all those who want to deepen your yoga practice.
Opening hours: 18.00-19.30
Contact: info@ayoga.es
Where: AyogA; Calle Atocha 56. Madrid
More information: http://ayoga.es/
Removal of Yoga & meditation in an eco near the sea
7-9 July. Our next retreats of Yoga & holidays will be near Castellón, Serratella, an eco Javier, has built a lover of nature, sculptor and therapist. The proposal is to practice Kundalini Yoga, meditation, Qi Gong, and simply enjoy the beautiful environment that surrounds us, be in harmony with nature. The program is in preparation, but you have some photos of the beautiful place.
Contact: akaljotiyoga@gmail.com
Where: Eco Serratella, Castellón
More information: https://akaljotiyoga.wordpress.com/2017/05/09/yoga-verano-y-eco-aldea/
Saturday, July 8
Workshop 'Radiant body'
In this second workshop we prepare to shine, plain and simple. We also prepare for the summer. We will see what routines set to go "by filing" body, food, tips, recipes, beauty, etc. And from the point of view of yoga, we understand what is the radiant body, appearance that is grown from the inside. We will do a practice to awaken our inner Sun, will work at the subconscious level with yoga nidra and have a special meditation, all intended to uncover this inner light. As we are with one foot on a vacation, get ready for delicious superfoods that filled you with energy, fresh recipes that we will prove during the workshop, Ayurvedic beauty tricks... The best care of East and West, from the inside to the outside. Join... and shines the rest of the year!
They offer: Zoa Luengo (health coach) and Tamara Suárez (yoga teacher)
Opening hours: 10.30-13.30
Price €30 AyogA students, 5 € 0 external
Where: AyogA; Calle Atocha 56. Madrid
More information: http://ayoga.es/
Trip to Viet Nam doing yoga
27 July 8. Join a new adventure with Apasho yoga for the best of Viet Nam alternating yoga practice and enjoying the many activities offered by the cultural and heritage of one of the most popular destinations in Southeast Asia. And if the country is special, the way in which you know it still will be more: we will live one of the best experiences of the trip touring bike for 5 days Vietnamese central interior mountain at the hands of a local organization motera: Easy Riders. We'll navigate one of the natural wonders of the world: the magic Bay of Halong Bay. We will visit villages and tribes of another time, we will lose markets and street stalls between massages, bike rides, exotic fruits and delicious coffee. We will make new friends and visit with them, beaches, dunes, lakes, waterfalls, plantations infinite and together we will enjoy one of the best cuisines of Asia. If you want a different experience full of adventure and new sensations, this is your trip! Group 5-11 persons
Contact: info@apashoyoga.com | T + 34 917585551
More information: http://apashoyoga.com/
II Jornandas of deep Yoga, Karma, reincarnation & diet yogic
On this occasion we will give one step further with deeper practices... those coming to the soul. All levels of practice are welcome. The teachers and trainees will receive a large dose of inspiration and creativity.
Price: €80
Where: The nomad, Salamanca
Contact: 645 584 395 WhatsApp
More information: http://yogaartstudio.com/
Sunday, July 9
Disconnected by the sea
July: 9-16 | 16-23 | From 23 to 30 August: 30/7-6/8 | 6-13 | From 13 to 20 | 20-27 September: from 27/8 to 3/9 | 3-10 | From 10 to 17 October: of the 11 to 15 8 days and 7 nights, designed to 'disconnect' in a privileged location, facing the sea, calm the mind, pristine beaches, without overcrowding and go no further, 8 days in which: enjoy what you like (nature (, yoga, workshops, gatherings, music aware, receive massages, excursions, health food, etc.) in a relaxed and fun atmosphere. Share friendships with people like you. Make every moment what you want, the activities included in the care program, or those that at any time you desire, without obligations.
Contact: info@vacacionesdesconecta.com | T 619718932
Where: Caños de Meca, Zahora and Conil (Cádiz)
More information: http://www.vacacionesdesconecta.com/los-programas/desconecta-frente-al-mar