Books / the synthesis of Yoga, by Julián Peragón
It's time to update and retrieve the depth of this ancient science to the practice that we need all of us here and now. Edit: acanthus. PRICE: €16,50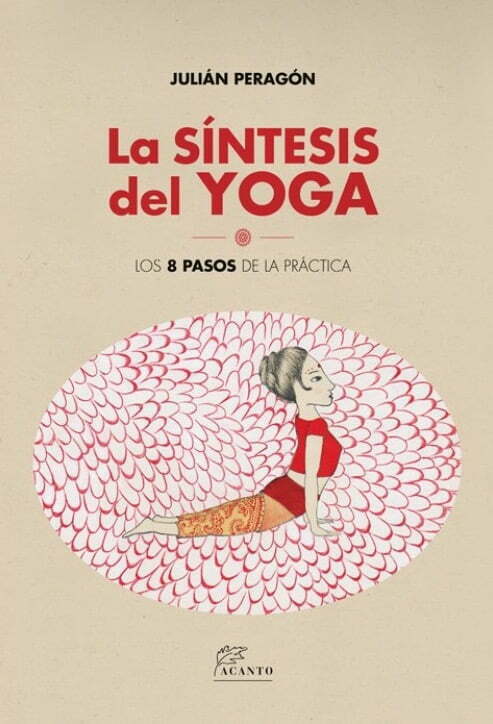 Within a few decades the Yoga has been reported extraordinarily in the West, although in this rapid expansion have missed good translators who could extract their essences the no-load ritualistic, the weight of a religion or certain exercises tailored to a region with a climate and a pace of life. It's time to update and retrieve the depth of this ancient science to the practice that we need all of us here and now.
This is The synthesis of Yoga, give an updated overview of the 8 steps of the classical Yoga What Patanjali described in the Yoga sutras for almost two millennia. A holistic view which takes into account is the body but also the mind and our spiritual aspiration.
In principle there is a ethical stance through yama and niyama that we can not leave aside when we are immersed in a global crisis. The practice of postures, breathing and relaxation (asana, pranayama and pratyahara) techniques requires a careful analysis and a focus on attitude with that practice them, which can serve both to do a type of Yoga more dynamic or static, more demanding or affordable.
And, finally, to delve into the labyrinth of the culture of care (dharana, dhyana and samadhi) without losing us. To distinguish the differences between meditation and concentration, as well as to demystify what are the experiences of ecstasy that can be achieved with a rigorous practice of what they really mean by lighting or release, true purpose of Yoga.
We can find here one the essence of Yoga knowledge synthesis aimed at supporters, students and especially teachers who want to reinforce a more effective pedagogy and practice more suited to their classes to avoid any type of injury. There is a Yoga of listening to respond to which practice is that I should do?
The author
Julian Peragón It is an anthropologist at the Central University of Barcelona. Since 1976 he began continuously practicing Yoga and meditation. Trainer Yoga teacher for more than twenty years. He has formed groups of teachers in Gran Canaria, San Sebastian, Barcelona, Madrid, Seville and Italy. He currently directs the training school Yoga synthesis with a team specialized in history of Yoga, Sanskrit, philosophy, meditation, and technique. Trained in yoga.
Official accreditation of instruction in Yoga by the Generalitat de Catalunya. Vice President of the State Federation of educational institutions of Yoga (FEDEFY). Columnist and author of the book Meditation synthesis (editorial acanthus)