Plans for an imaginative weekend
Ya se acerca el fin de semana y con él tres días para desconectar, experimentar y seguir profundizando en el riquísimo mundo del yoga. Aquí tienes, como cada jueves, nuevas propuestas de actividades y ocio de lo más imaginativo.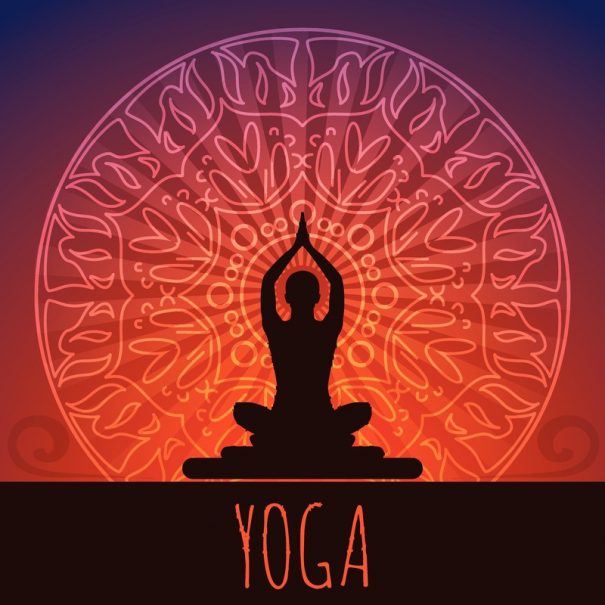 Viernes 21 abril
Maestría en Meditación: Taller Meditación en la Kábala
Dentro del curso de Maestría en Meditación, el viernes 21 de abril realizaremos el taller: Meditación en la Kábala, descubriremos qué es el Hitbodèbout y cómo se usa la respiración activa en esta práctica milenaria para llegar a estados de meditación profundos. Cada taller consta de una parte teórica en la que se explica una técnica, su tradición, finalidad y aplicación, y posteriormente se realiza una práctica guiada. Se estudian técnicas de diferentes tradiciones, de forma que cada persona pueda experimentarlas todas y encontrar la que mejor se adapta a sus preferencias y necesidades.
It teaches: Swami Sri Ananta, teacher of meditation, Yoga and Vedanta
Opening hours: 17:00 a 20:00
Cost: 40€ taller suelto
Contact: info@escolayogavida.com | T 932093398
Where: Organized by Escola Yogavida, C / Villarroel, low 65-67, Barcelona
More information: http://www.escolayogavida.com/actividades
Curso de Thetahealing ADN Básico
Del 21-23 abril. Aprenderás cómo acceder a un estado Theta en minutos y sostenerte en este estado el tiempo que quieras. Theta es la onda cerebral que el cuerpo logra en una meditación muy profunda. En este estado es donde nuestra realidad se ha creado y es donde podemos elegir cambiar lo negativo, las limitaciones de los sistemas de creencias y volver a crear cada aspecto de nuestra vida, convirtiéndonos exactamente en la persona que queremos ser y vivir la vida que elegimos vivir. Los cambios que se producen son visibles y rápidos para lograr una sanación. Cuando lo experimentas tu vida cambia por completo.
Where: Yoga Center Muladhara. Avda Cabo de Gata, 275, C, Almeria
More information: http://yogamuladhara.com/curso-de-thetahealing-adn-basico/
Masterclass Kundalini Yoga with Sarabjit
Masterclass y presentación de formación profesores de Kundalini Yoga nivel 1.
It teaches: Sarabjit Kaur, pionera del Kundalini Yoga en España, con más de 40 años de experiencia en formación de profesores.
Where: Valencia
Price: €15
Info & reservas: T 636 819 021 y 696 409 375 | secretaria@yogakundalini.com
More information: http://www.yogakundalini.com/
Sat Sang, con Luis de Miguel & Eva Klimberg
Como preludio al II Gran Canaria Yoga Conference en Ganeshpuri Yoga ॐ Gran Canaria, Eva Klimberg nos propone Sat Sang, Kirtan, Mantras, Swadyaya y Meditación para poder experimentar la ilusoria individual del Jiva y la realidad Universal de Brahman. El viernes 21 tarde-noche, nos reuniremos a celebrar, prepararemos la Meditación Natural con sencillos estiramientos y Pranayamas, cantaremos Mantras ancestrales que encarnan a lo Divino en forma de vibración sonora, incluiremos el estudio y reflexión de algún tema que nos acerque a la dimensión Espiritual de la existencia, a esto se le llama "Sat Sang", reunirse alrededor de la Sabiduría.
Voluntary contribution
Imprescindible reservar plaza por whatsapp: T 678 349 642 – 645 584 395
Where: Ganeshpuri Yoga, Las Palmas
More information: http://yogaartstudio.com/
Formación de profesores de Yoga de la Asociación de Yoga y Filosofía
(Inicio 21 de abril en Mallorca y 27 de mayo en Madrid)
El aspecto diferenciador de nuestra formación de Profesores de Yoga, es que incluye varias formaciones- linajes, y accede, de este modo, a una amplia diversidad de técnicas de yoga, pedagógicamente complementarias. Dicha formación supone la enseñanza de las diferentes interpretaciones más importantes de lo que llamamos Raja/ HaTha Yoga. Nuestro sistema de enseñanza, supone también cultura yóguica y criterio para poder discernir, además de poder acoger la sabiduría que albergan las diferentes escuelas, sin identificar el todo por alguna de las partes.
Es más, sea cual sea el estilo que se practique, se pone énfasis en los aspectos filosóficos y anatómicos o de consciencia psico-física-energética, que nos ayudan a profundizar en la práctica y poder aplicarla a nuestra vida para, desde la filosofía del yoga-desde el conocimiento experiencial, sin dogmatismos-, poder actuar sobre las causas y no, tan sólo, sobre los efectos. Consideramos que las funciones de un profesor de yoga son inspirar una mayor profundización en la práctica y facilitar el aprendizaje de las técnicas que el alumno no podría aprender de manera autodidacta. Y sobretodo, transmitir con amor, alegría y agradecimiento hacia la filosofía del yoga, desde la coherencia que aporta el conocimiento experiencial.
Contact: yogayfilosofia.secretaria@gmail.com
More information: http://www.formacion-yoga.org/
Shadaka, la senda del Yoga,
con un cine-forum posterior
El Instituto Leonardo Arribas os invita a una tarde de cine consciente. Proyectaremos la película documental Shadaka, la senda del Yoga, con un cine-forum posterior . Se trata de un interesantísimo documental producido y dirigido por Nicolás Gauthier. Filmado en un noventa por ciento en la India, se recogen las valiosas enseñanzas de numerosos youis y especialistas, entre ellos Ramiro Calle, así como apasionantes rituales y escenas bellísimas. Seguro que os resultará muy inspiradora, pues es una incursión en las fuentes del verdadero yoga. Los protagonistas, conocidos por seguir difundiendo la vía tradicional del yoga, nos esclarecen las verdades y mentiras de esta ciencia ancestral, tan poderosa como desvirtuada en la actualidad.
Gratuito
Imprescindible reservar plaza en info@padmasanacenter.com
More information: http://www.padmasanacenter.com/
Sábado 22 abril
Presentation of the Catalan Federation of Yoga
El programa, que se iniciará a las 10.15 horas, será el siguiente:
Concierto de Gongs y Bols a cargo de Xavi Sorolla,

formado en la Asociación Española de Cuencoterapia y con Jonathan Goldman y Don Conreaux. Un masaje sonoro armonizador que restablece el equilibrio energético de nuestro cuerpo, calma la mente y abre el corazón.

Presentación de la Federació Catalana de Ioga,

con introducción de

Juan Almirall

y presentación

Nelic Girones.

Ponencia 'Evolución del Yoga', a cargo de Vicente Merlo,

doctor en filosofía, historiador, escritor, profesor universitario, indólogo, conferenciante.

Refrigerio cortesía de la Casa del Tíbet.
Where: Casa del Tíbet. Carrer del Rossello 181. Barcelona
Course of Yoga Vinyasa Krama
The Vinyasa Krama Yoga is the system of yoga that Sri T. Krishnamacharya taught Srivatsa Ramaswami. Oscar Montero teaches yoga according to this tradition, as he has learned from his teacher Srivatsa Ramaswami. The wisdom of yogāsanas of Krishnamacharya, had never been fully accessible. Until Srivatsa Ramaswami, based on his 33 years of direct study with Krishnamacharya, showed them in detail. Ramaswami showed more than 900 variations (vinyāsas), which accurately and completely describe the system of vinyāsa krama.
This yoga vinyāsa krama course gives a view on the practice of yogāsanas according to Krishnamacharya. Each session includes a theoretical part, followed by the practice of the sequences arranged pedagogically, which facilitates their learning and understanding. As a reference, we will have the book El manual práctico del yoga vinyasa krama, resumen del libro de Srivatsa Ramaswami La obra completa del vinyasa yoga.
It teaches: Oscar Montero
Where: Espacio en Blanco, C/ Mira el Sol 7, Madrid
More information: http://www.yogavinyasakrama.com/
Yoga Retreat with Damiananda
Tema: "Profundizar en la prácticar" (+sesión de yoga terapéutico epecial dolor de espalda). Retiro para profundizar en los conceptos claves del yoga y aprender a consolidar la práctica en el día a día, además de ofrecer un fin de semana de paz, relax y desconexión, con el estallido de la primavera, de la mano de Yogui Damiananda, "Profesor de Yoga" titulado por la Sivananda Yoga Vedanta Academy (India), y "Terapeuta de Yoga" diplomado por la AYM School (India). 98,80 euros.
Where: Montsonís (La Noguera, Lleida)
More information: http://www.castellsdelleida.com/detail/7086/
Vibrational concert with Tibetan bowls and water-light
Concert / Tibetan Bowl meditation open to the general public. Not be necessary nothing, just lie down and enjoy. Treat yourself to a moment of personal well-being, connects with the essence of your original vibration through the millennia-old tradition of the Tibetan bowls and light water vein the benefits of harmonization and deep relaxation. One Saturday every fortnight.
It teaches: Keshava rack, teacher of yoga, musician and artist
Opening hours: 18:00 to 19:00
Contribution: €10
Imprescindible reservar plaza por e-mail o whatsapp: T 647911647
Contact: art@gradilla.net |info@escolayogavida.com | T 932093398
Where: Organized by Escola Yogavida, C / Villarroel, low 65-67, Barcelona
More information: http://www.escolayogavida.com/actividades
Yoga Party y Brunch en AYoga
Vinyasa Yoga con Víctor Medina, Dj Beto Gooding. AYogA trae a su sala la experiencia Yoga Party, la fiesta de la fusión de la música y el movimiento consciente. Yoga Party es una creación de Víctor Medina inspirada en los principios de Ashtanga y Vinyasa Flow, en armonía con la música de sesiones exclusivas, ideadas para hacerte fluir y bailar sobre la esterilla. Yoga Party, repleto de posturas, conexión físico-mental, respiración consciente, música envolvente y muy buen rollo. Casi dos horas de yoga creativo, fluido, imaginativo y único. Víctor Medina es profesor de yoga y periodista, ha enseñado a cientos de yogis y yoginis en sus más de diez años de experiencia. Para la ocasión contaremos con la colaboración del Dj venezolano Beto Gooding, maestro a los platos y clásico en clubes castizos de la noche madrileña. Y al finalizar la práctica, disfrutaremos un delicioso brunch nutrido con productos ecológicos, con más música y fiesta para animar la velada. Fluir, respirar, sudar, estirar, flexionar, sonreír… Una verdadera fiesta de los sentidos.
Opening hours: 10:00-13:00
Contribution: 30€
Reservations: info@ayoga.es
More information: https://www.facebook.com/Yogapartyspain/
Yoga Profundo & Ayurveda
Práctica exquisita de Yoga Profundo, para armonizar lo físico, lo energético, lo mental y tocar así la capa espiritual, creando la Meditación Natural. Nos serviremos del Hatha Yoga para crear la experiencia del Raja Yoga.
El cuerpo será la puerta de entrada hacia el Alma. Después de la práctica, Baptist Zuretti nos agasajará con una cena Ayurvédica… para tocar el cielo.
Práctica de Yoga Profundo.

Teoría, principios de la dieta yóguica.

Cena Ayurvédica, propuesta por Baptist Zuretti.
Opening hours: 18h a 21hrs
Price: 40 €
Confirma tu reserva: T 609 303 603 – 645 584 395.
More information: http://www.yogaartstudio.com/