Camino de Santiago and yoga: treat yourself to a Santiyoga
The reasons for starting the Camino de Santiago can be manifold: a sentimental break, want to share with friends or know what the hell's going on that trip that everyone is delighted and, above all, transformed. Don't miss this special and yogic path, from 24 to 29 July!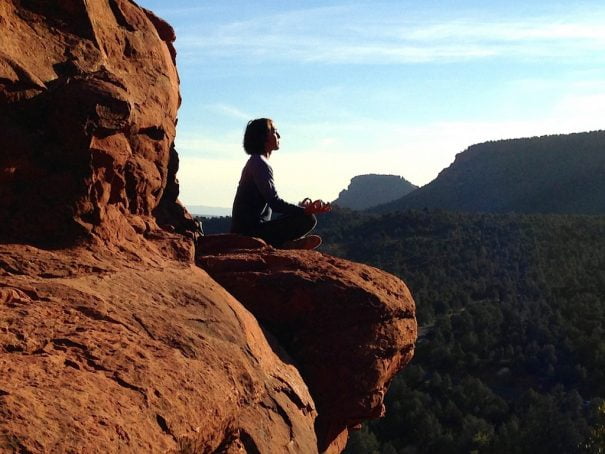 When was the last time that you stop to listen to you? We are so accustomed to living in an artificial time that we do not really know what is our natural rhythm. Give us the opportunity to find out what is a gift and the Camino de Santiago allows us, since the fact of carrying out a route walking requires us to remain in a non-habitual slowness. If in addition we use techniques such as Mindfulness, yoga or conscious relaxation, It will allow us to enjoy the moment and delve into this tranquility. Hand in hand and in good company, we will strengthen our self-esteem from the confidence and serenity.
Let's go radiant this path!
Close your eyes and imagine six valuable days of intensetraveling from Roncesvalles to Estella (the French way), doing a very valuable personal work, directed to delve into yourself.
Give you the opportunity to meet you and know the members of the group in a profound way to escape fully enriched the journey and eager to continue, so reserve a few days more if you want to extend your way!
I assure you that you will return home enchanted to have and surprised at the experience.
Ah! and at the end of each stage of the route, we go wine! All a cocktail of experiences!
Santiyoga born from a deep desire, so after these holidays, notes that something happened inside you, there was a new connection with yourself that you didn't know before and come back transformed.
An unforgettable experience, so you feel share, laugh, enjoy, surprised, to learn and renew you.
Learn to stop, to savor, enjoy...
Live the Santiyoga!
Look at all the information here: http://www.santiyoga.es/

Tel. 654834033 | Infosantiyoga@gmail.com

People going to guide these days are Montse Franco, psychologist and coach, and Susanna Garcia, teacher of yoga and conscious relaxation. Two professionals widely qualified and experienced in their respective fields. Both une them interest in human and close treatment. His desire is to accompany you and guide you in your first steps on roads not gone, and above all make you feel care.