Astrology + Yoga: The purpose in our relationships
This section of astrologia+yoga is the result of a new collaboration between an astrologer and a yoga teacher. What brings us this month? How can yoga help us to address their challenges and take advantage of their potential? Write Florbela Cristóvão and Montse Ramirez.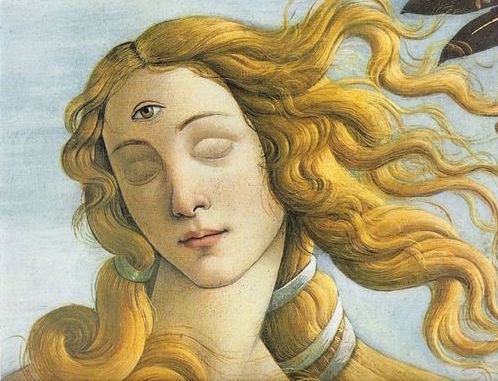 We started April in continuity with the process that opened during the month of March, symbolized by the retrogradation of Venus, process in which our relations have been put under review. This month, during the approach of Venus retrograde Saturn up to day 16, We need to do an honest review of what is built or a conscious relationship. Reflect on what is taking responsibility for our own shadow in relation to the other, and understand that it is consciousness coupled with a mutual gaze, the key to a healthy relationship, which opens up the space for the truth in our hearts and frees you from the expectation of return. It is time to redefine and prioritize the genuine desire among myriads of desires.
During this period the patience and clarity to understand what is at stake should take precedence over the immediacy of response. We are being called to update and reconnect with our life purpose, to grow more conscious desires. If we don't have a purpose clear we confuse us, we become victims of circumstances, we feel powerless and frustrated waiting others guide us and created by us. We were deprived of a vision for our existence, waiting to be recognized by others, perpetuating a vacuum of desire and power that it makes us ghostly beings.
It is therefore a period to slow, weighed on our values, resources and intentions, especially during the first two weeks of the month. We can feel a sensation of Strip and tug of war between a new State of consciousness still-fragile state of learning and construction, result of a natural process of maturation, and the memories of the past. The experiences of trauma, repression and violence are to be recognized so that they can be healed. Here we have a new opportunity to expand the freedom that comes from our power of choice. Only we can choose if we become aware of the unconscious forces that we inhabit.
April is a month bridge that brings opportunities for healing at deeper levels, which is offered in perspective than models and paradigms can leave behind permanently, and at the same time brings us seeds that serve the new meanings and evolutionary purpose of the soul for a new cycle. Designates a Repolarization between relations of personality and soul. What is being proposed to us is the unification of our desires with our needs, that I want to match what I need, which makes me well. April brings the possibility of harmonising the conflict between desire and need to restore the fundamental harmony that exists in each of us, and that is the basis of all auto considers healthy.
Work and everything related to professional issues tend also to be under the necessity of transformation of structures and re setting up new ways of doing and new approaches to address to the action, which will be put in place starting in September, although it is now the time to project them and plan for them. It is a time to recognize ourselves as co-creators of our existence - aligned and inspired by one vision for our life and with the will to materialize it actively. Honor the desire as the soul's evolutionary path, as driving force that allows our potential will be the challenge during the next few weeks.
It purifies your desires and renews the values on which bases your self-esteem
In this month of April, I propose an exercise of introspection for you changing your wishes and also ideas and values on which you base your self-esteem. To do this, you will need paper and pencil, because the exercise is to answer a series of questions and then ponder the answers.
To begin with, must be clear about the difference between wants and needs. Desires often come from the ego, the needs, of the soul, and often what we want and what we need not match.
* What are your main desires? (what is constantly in your thoughts as something that you crave, regardless of what the reason is. Something that you want to get and if you don't get it creates you frustration, fear, concern).
* Do you base your self-esteem on achievement of those desires? (if you don't get what you want, do you desanimas you, you consider yourself a failure, you feel less than others...?)
* What you want is always in the future or already in your current reality? (desires are insatiable, when you get one you go for the following)
* What really need in your life? What need you of truth to make you feel good, peaceful, serene, calm?
* What you strive, what to spend your energies, to satisfy your desires or your needs?
I invite reflections on what they've responded, you may serve to reorient or redirect your steps on your path of personal growth, healing and joy.
Information prepared by:

Florbela Cristóvão, transpersonal astrologer (charts, face-to-face and Skype, meetings and workshops queries) morbela@hotmail.com

Montse Ramirez, journalist, yoga teacher - Coordinator of Escola Yogavida

Info@escolayogavida.com