Magic therapy that does not exist
It is interesting to observe how people believe in magic when we need it. For example, it seems reasonable that in a single visit to a therapist you can undo an accumulation of tensions that has been brewing months or years. Writes Paul Rego.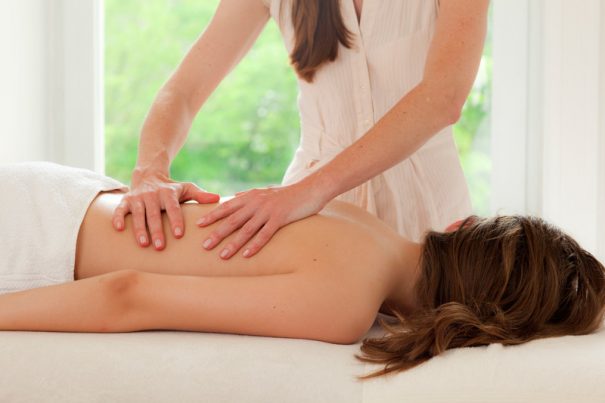 The limit is the physical pain or emotional. When there is no way to sleep, rest assured a while or make our activities normally, and after going several times to the doctor, therapies such as massage, yogaterapia, reiki or other begin to be an option.
Escape the lifestyle that leads to stress, be excessively dumps in achieving concrete results, perform daily activities as if they were a race in which the emotions and alter, creating anxiety and frustration in equal amounts, they cause that the first encounter with the therapist is in the same order within that context.
Got disabled do almost everything by the pain and think - because only the mind can fit such idea-that there is a "trick" which consists of a "Wizard" makes some kneading, mobilizations and touches by which frees us completely from pain We bring, without any harmful that we have been doing in our lives to get to that point.
Perhaps that is the reason why successful both the idea of "magic therapy", because it is easier to believe that in an instant we can leave behind what has generated us the pain that we bring you and we submit to a treatment that is almost innocuously going to deposit in an ideal world where pain no longer exists.
The roots of the pain
The reality is that for a long time, many times, many years, we have lived in a little tolerant way, installed fully in mind, experiencing emotional difficulties without take us time to process them and heal them; We have been at a higher rate than an emotional body is able to tolerate and our bodies, physical, emotional and energetic, have been charged, little by little, of different strains that were creating a rigid structure of pain hard to undo in a jiffy.
If a therapist gets with their good techniques relieve in a high percentage of pain in a few sessions box, we could really call magic to such therapy.
It is not easy and takes power again on the steps taken, search in every part of the body, in each structural group, traces of bad postural habits, emotional stresses, from daily stress. Takes his time and, in proportion, the period of time necessary to release the picture of condition that has led us to the end to see doctors and therapists is much lower.
If I live in the mind, if thought has taken hold of me and I have moments of relaxation or recreation, if I just enjoy life and live concerned, whether I am a demanding professional that I can not any responsibility in the hands of others or do a job than me pr ovoca condition or live in permanent pressure situations, it is logical to whose goal in that stock of stress to the therapist who is going to get me out of the painful trap that I myself created with their arts.
It is difficult to accept that I am responsible for my well-being and I make changes in my life to reduce pain. It is easier to think that everything you can not solve in the outside world a therapist will solve it for me in a moment, for I continue from the mine without consequences.
The magic begins at home
As well and all, assume as their own pain and get a place where having a good time, disconnect everything and help the therapist to undo the knots of the body, is less sacrifice than often thought. It may hurt a little at first, but within a framework of emotional restraint and, considering everything said above, let go and let that magic is part of a session is a good attitude.
There are many people who visit your therapist with confidence and enthusiasm, and assume that the picture of pain, stress, and everything else is one. Give some time to a professional to do the work that we do not do, relax and release tension body, accept that we are in need of your help, can be the attitude that something magic therapy which, in the end, few sessions get unmark ER a rigidity of years.
Cross the first limit of the mind, the idea of a unique moment in which the therapist should expose all their knowledge, is what allows to stay to make therapy work. And maybe, as usual, after understanding how it works and experience a therapy that has no contraindications, which contains and releases, we decided to the fingertips as a regular routine, rather than wait for the miracle of healing ourselves we cannot build within ourselves.
© Paul Rego. Yoga teacher. Masajista-Terapeuta holistic. Diploma in medicine Ayurveda of India