Books / the first rung, Leon Tolstói
Many people are unaware that the author of War and peace was a convinced vegetarian; someone who considered that those who want to do good and lead a moral, and ethical life must begin with the most basic: stop causing suffering not only people but also animals, and thus comply with the fundamental Christian law: "Do not murder". Edit: Kairos. Price: €12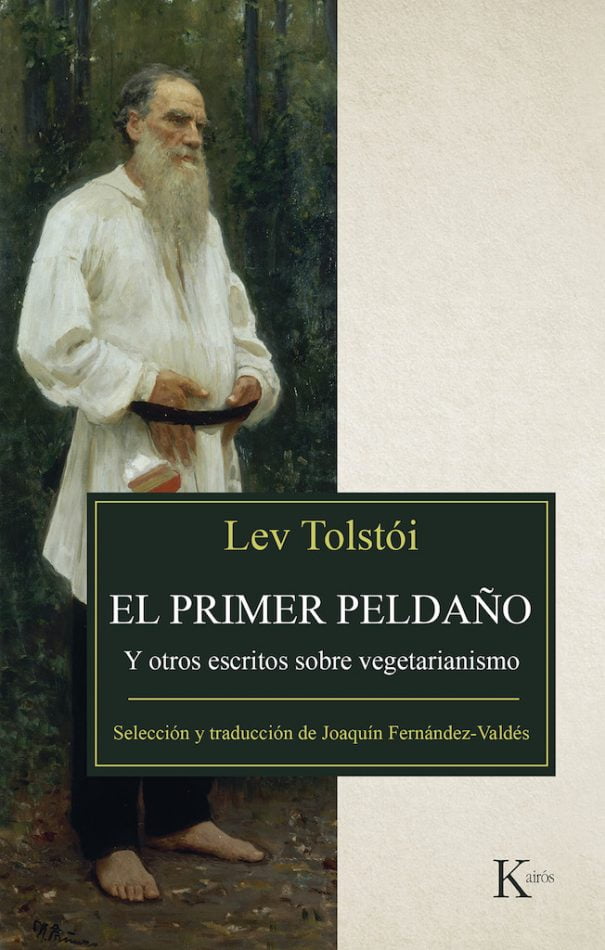 This selection of texts, translated from the Russian by Joaquin Fernandez-valdes and presented for the first time in Spanish, seeks to highlight this crucial aspect of the life of Tolstoy, whose ideas inspired vegetarian movements around the world.
Complete this selection other texts about vegetarianism written or compiled by the Russian author, as well as texts of their children who, following the example of his father, stopped eating animals.
The author
Lev Tolstoy It is one of the greatest Russian writers and a profound social, moral and religious thinker. His literary works include War and peace, Anna Karénina and The death of Iván Ilich. After a spiritual crisis, addressed the religious, moral and didactic, prose they belong to titles such as Confession and The Kingdom of God is in you. Great advocate of non-violence, was very critical with the State and the Church, which excommunicated him in 1901.