Books / Mindfulness in leadership, Janice Marturano
With the sub-title of

Cómo crear tu espacio interior para liderar con excelencia,
esta es una guía práctica de mindfulness de interés para empresas, corporaciones, pero también para el público general. Edita: Kairós. PVP: 16 €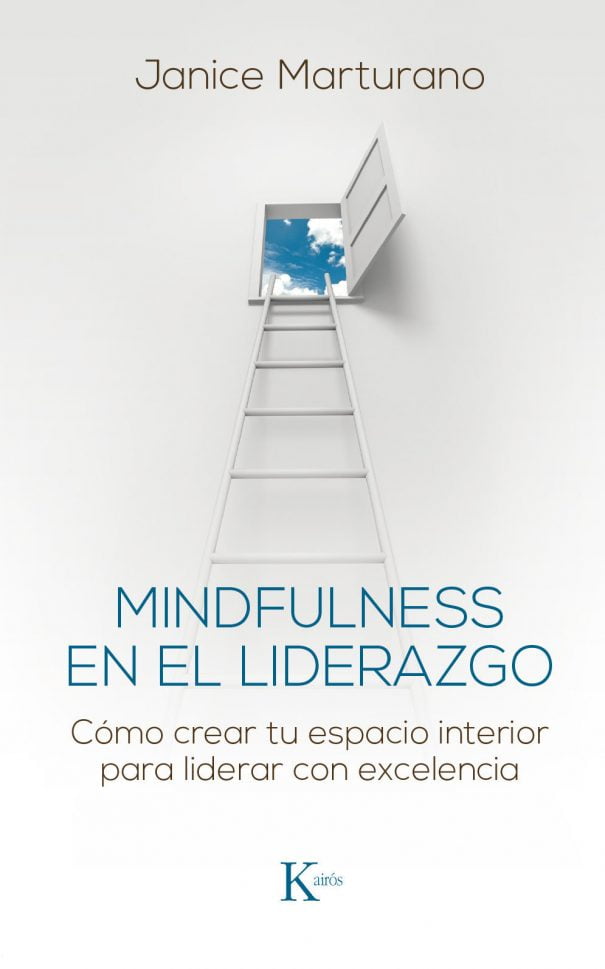 Una guía para integrar la práctica del mindfulness en las cuestiones prácticas de la vida cotidiana: comunicación eficaz, atención, innovación y planificación estratégica, al mismo tiempo que retos interpersonales como la escucha y el trabajo con los colegas difíciles.
Janice Marturano desarrolló su entrenamiento en mindful leadership mientras era consejera adjunta en General Mills y logró colocarla en el primer lugar entre las empresas estadounidenses interesadas en el liderazgo consciente. Su libro expone magistralmente las técnicas más útiles para integrar el liderazgo consciente en una vida ajetreada como la nuestra, ayudando a los líderes a superar los retos a los que se enfrentan.
El resultado es una forma sencilla de liderar y vivir con excelencia.
The author
Janice Marturano es fundadora y directora ejecutiva del Institute for Mindful Leadership, una organización sin fines de lucro destinada a entrenar y apoyar a los líderes en la exploración del mindfulness y la excelencia en el liderazgo. Es colaboradora del Huffington Postthe Financial Times, Forbes and Time.