To grow in Yoga weekend
As we penetrate in the year, the agenda is filling of enriching, creative, magical events. For this weekend we offer you this great selection. What brings more creativity and growth of Yoga?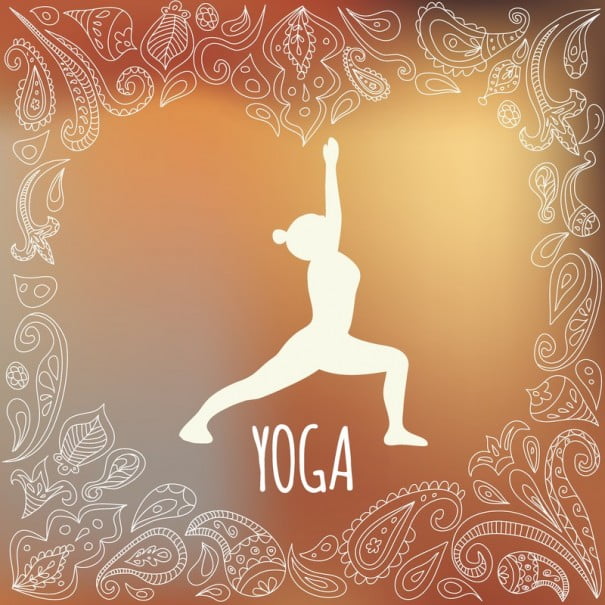 Friday, February 24
Yoga Nidra workshop
Yoga Nidra is a deep meditation that takes consciousness through the multiple levels of the mental process, towards a State of Supreme stillness. Literally it means the conscious dream Yoga. Leads to a natural state by which it passed unconsciously every day to sleep and when you wake up. It is established between the border of sleep and waking state, having a simultaneous access to the inner and outer world. The practice of Yoga Nidra is intended to delve into the subconscious mind. Releases and relaxes the mental tensions and generates harmony in all facets of our being.
Where: Yoga Center Muladhara. Avda Cabo de Gata, 275, C, Almeria
More information: http://yogamuladhara.com/taller-yoga-nidra-3/
'Release to allow us to receive' yoga retreat
From 24 to 26 February. Yoga classes and meditation guided by María Marco. Return drive included from Madrid (50 minutes). Through practice you will learn to release, deliver, trust and thank. Because letting go what do not want to stay is to allow the heart opens to the truth that remains.
Price: €190 VAT incl. (discounts for unemployed people, students and lovers).
Where: Ashram of San Martin de Valdeiglesias
More information: http://www.mariamarcoyoga.com/classes/retiro/
Removal 'Real-man-woman relationships'
From 24 to 26 February. The goal of this retreat is look to our relations (are the type that are), and observe how they are and from there to redirect them towards the truth or authenticity allowing true love flow in them. The basis of this work will be strengthen and develop the love for one's self as a basis and Foundation for building relationships based on love, not in the attachment. The first step is to free ourselves from the past and heal all the wounds of love connect with unconditional love, which is the pillar of our relations and we learn with our parents.
We transform old beliefs and values that anchor us to our family system and prevent us to change our reality in relationships. We will learn to differentiate real relations, connected with the love of the dependency relationships. Each lock its aim. For some will be releasing a former couple and open up to love, for others it will be change the reality of the current partner, healing relationship with parent, change a relationship of friendship and redirect it toward a relationship in balance and harmonious for others will be release to a di funto or release the possession of a child... We will create a power connection and unconditional love with the group, where there will be place for friendships, share the growth process, laugh, enjoy nature and begin to create a new path together.
Where: Mountains of Prades (Tarragona)
More information: http://almadeyoga.com/es/retiro-de-relaciones-verdaderas
Mahashivaratri celebration: the great night of Shiva
24 and 25 February. With Swami Satyananda Saraswati. Friday at 21 h to Saturday 25 5 h. eight hours at the edge of the mantra Om Namah Shivaya.
Free entrance
Contact: T 646408664 (Shivani)
Where: Happy Yoga Laforja. Laforja, 118. Barcelona
More information: http://advaitavidya.org/es/
Meditation techniques workshop
In this workshop we will see the theory and practice about what is meditation; How to train the mind to a constant approach and techniques that will help us to gain access to a State of meditation.
It teaches: Lorraine Coutiño
Contact: info@zentroyoga.com
Where: Zentro Urban Yoga. Calle Aribau nº 226, 08006, Barcelona
More information: http://www.zentroyoga.com/cursos-talleres-barcelona/
Nutrition and health course
"The power of food to transform lives". The incidence of our food in health has today a conclusive scientific evidence, however, the majority of people do not know this relationship. The course will show what is happening with health and his correspondence with the recent food changes, then give us the guidelines towards a more appropriate path that will take us to obtain, health, vitality and longevity. Course contents:
Lifestyle and nutrition. X-ray of the current health: do we are why sick prematurely?. Heart disease, Cancer, obesity, Diabetes and other degenerative diseases. -Changes generated by the food industry.
Nutritionism.
-Acid alkaline balance.
-What to eat.
-The new vital power.
-Foods that we should reduce or eliminate by depressed our health and energy.
-Steps to change towards the vital power.
-Superfoods
Other essential nutrients: relationships, love, work, physical exercise and spirituality.
Recipes for change.
It teaches: Boris Chamas, author of the books The power of food and Kitchen life. Advisor of integrative Nutrition Institute health of New York, graduated from the "Tree of Life" of the United States and the Hippocrates Institute of Florida, pioneers in using superfoods and raw food nutrition, with the doctors Gabriel Cousens and Brian Clement, respectively.
Price: €24
Contact: info@padmasanacenter.com / T: 91 3822733
Where: Padmasana Center. C / sea of Oman, 34. Madrid
More information: http://www.padmasanacenter.com/
Saturday, February 25
Deep yoga, Karma & reincarnation with Eva Klimberg
Karmikas after a laws study (swadhiaya) practice deep Yoga and meditation, open your intuitive understanding of consciousness ultimate of human existence. Asanas, Pranayamas, Kirtan, deep meditation and Mantras. Come, practice, enjoy and understand.
Price: €30
Registration: Chantal Weidner 609303603 T
Where: Santa Brígida, Las Palmas de Gran Canaria
More information: http://www.yogaartstudio.com/
Family constellations workshop
In the workshops of constellations we introduce shamanic chants, meditations, healings; as well as various exercises for the participation of the entire group based on the elements and forces of the outside (nature) and promoting and releasing the forces of the interior (of itself)
Where: Yoga Center Muladhara. Avda Cabo de Gata, 275, C, Almeria
More information: http://yogamuladhara.com/taller-constelaciones-familiares/
The practice of relaxation
The origin of all methods: yoga Nidra. Presentation of more relaxation methods currently used: Jacobson, autogenic Schultz, sophrology training... Personal experimentation of Yoga Nidra and analysis of its methodology.
Where: Center AnhataC / España, 20 L'Hospitalet de Llobregat (Barcelona)
More information: http://rye-yoga-educacion.es/formacion/curso-201617-tecnicas-de-relajacion-yoga-y-educacion-trye/
Workshop Yoga & Nidra, conscious sleep
We will create a stimulation of the sympathetic nervous system through the structural composition of the asanas to give rise to Nidra, conscious dream, which generates the stimulation of the parasympathetic nervous system, giving us a balance to the nervous system autonomous. This will allow brain and mind into a State of stillness inside, giving the possibility of body and brain get to retake the lost connection by the inertia of the day to day. Entering into a deep meditative state that persists after the session.
It teaches: Carlos Gil
Reservations: info@ayoga.es
Price: €35
Where: AyogA. Calle Atocha, 56. Madrid
More information: http://ayoga.es/evento/yoga-y-nidra-sueno-consciente/?instance_id=28
Kundalini Yoga: What is Yoga and its practice as a path of personal development
25 and 26 February. A course with the basics of yoga, but also what lies so deep in this ancient science as technology of consciousness and spirituality. What is Yoga? How does it work? The human being and its different vehicles to experience life. What is and how it works Kundalini Yoga. Sadhana: the personal practice of yoga and meditation.
It teaches: Sarabjit Kaur, pioneer of Kundalini Yoga in Spain, with over 40 years of experience.
Contact: secretaria@yogakundalini.com / 659 47 95 60 T / T 981 91 50 55
Where: La Coruña
More information: http://www.yogakundalini.com/
Family Yoga
Family yoga allows you to explore and move in an environment that promotes confidence, communication, cooperation, helps develop self-awareness, conscience, and strengthens the link between the members of the family. We will practice yoga throughout the game, in the story, the music, there will be movement, breathing, relaxation... and surprises!
It teaches: Delphine Guermeur
Contact: info@zentroyoga.com
Where: Zentro Urban Yoga Barcelona. Calle Aribau nº 226, Barcelona
More information: http://www.zentroyoga.com/cursos-talleres-barcelona/
Cash counts backwards and the path of the Scorpion
We will explore areas that might not dare to visit on your own, either because they are a bit intimidating or because it never occurred to you try them. After a warm-up rear-facing in tonnage, will discuss in details the position Scorpio: how to do it safely, tricks and ways of working to include it in your daily practice.
Contact: info@zentroyoga.com
He gives: Carmen Aguilar
Where: Zentro Urban Yoga. Calle Aribau nº 226, 08006, Barcelona
More information: http://www.zentroyoga.com/cursos-talleres-barcelona/
Opening of hips: foot in the armpit
If you've never tried Yogidandasana, you don't know what you get lost. Because you have hips flexible or fully closed, this class is for everyone who wants to access them in a fun and safe way. Who have problems with the knees, ankles, back, or simply have a too sedentary lifestyle, may benefit from the exercises that we will do in this class.
It teaches: Carmen Aguilar
Contact: info@zentroyoga.com
Where: Zentro Urban Yoga. Calle Aribau nº 226, 08006, Barcelona
More information: http://www.zentroyoga.com/cursos-talleres-barcelona/
Sunday, February 26
Naked awareness, meditation course with Danilo Hernandez
Sunday 26 February and 12 March Danilo Hernández taught this seminar aimed at all persons who wish to enter or delve into the fundamentals of meditation. Nude consciousness is a term which expresses the nature of the consummation of the meditation process. It is the experience of the self, of our last essence.
Contact: 647 51 22 78 t / info@yogaanandamaya.com
Where: Anandamaya yoga. C/Alcalá 68: Madrid
More information: http://www.yogaanandamaya.com/
Training with Carmen Aguilar
This training is designed for yoga teachers and advanced students who want to deepen their understanding about the right way of sequencing the asanas of yoga in their own practice or a class (vinyasa-krama); as well as adjustments to help yoga students get more deep in your yoga practice.
Contact: info@zentroyoga.com
Where: Zentro Urban Yoga. Calle Aribau nº 226, 08006, Barcelona
More information: http://www.zentroyoga.com/cursos-talleres-barcelona/