Workshop "Get some awareness", in Madrid
It is a mistica-humoristica paper, created in the key of humor-amor - simplicity and awareness, to bring us a little closer to realize where we are and move forward in the development of our soul. It will be taught by Jesús Álvarez in school of Yoga of Las Tablas, Madrid, Friday, February 17.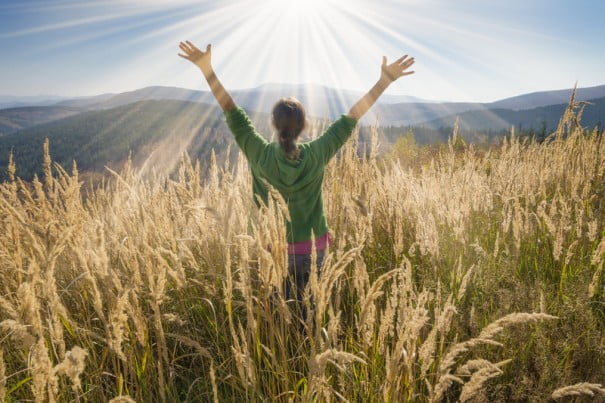 Jesús Álvarez He is director and creator of the brand "Neomistic", author of the book Go to realize, yoga teacher, creator of the method "Unlearn" in the year 2000, lecturer and a continuous researcher of human relationships. He says: "I lived in india for some time learning about meditation, another time in Brazil doing work on the light body and working with shamans..." But where I try to live now is at this moment as long as possible."
We asked Jesus about the paper that taught in Madrid next Friday:
What is "Get some awareness" and what you want to convey?
A paper is humorous Mystic on the world of relationships. I realize that we have more jammed as human beings is the huge issue of relations. This is the great work; the more directly to get closer to God is practicing in the relationship. In Word, "God" contains points that are 'two', a coincidental revealing that shows us that we need to practice with each other to bring us closer to peace. That another You can be our partner, our coworker, our organ of the body, our friend, our enemy...
'Relationship' is a word that contains two others: 'real"'action'. Or real action. What is real is what you do for you really, exempt from the approval or disapproval external. But thanks to the two, Thus one approaches to God…
How can help us this paper?
Help is a word that ends in 'give', and what more we released is to give, in a scenario, if possible, vulnerability. Your feeling will be your great wisdom; It is the earthly experience and which less value, replaced in these times by your thinking... that he is younger.
Give yourself permission to be vulnerable in the presence of the other. Your single Kingdom cannot rule beginning with your feeling, your thinking and your will, the Trinity of what are compounds. It is like the father, the mother and the son. Or the free will, the space and time. All three are in you... and out of it. All kingdoms are composed of these three frequencies. The experience here is water, feeling emotion. Once we understand what we are made, we manage the realm with greater profitability. Our earthly heart, even if it is injured, will continue to open, and that will be more cost effective to have it closed.
It is very simple, many practices of yoga or meditation, etc. that are made, relationships, which are the most desirable to live, will be the protagonists of our days, the emotional truth. This practice facilitates the connection, and the spirit, like magic, miracles, that your emotional ph this more balanced. And if added to that our practice of yoga and meditation, we promote the awakening of our consciousness, creating healthier earthly relationships, helping and giving and giving for eternity. We all want love and be "ama-dos". That is God.
How will the paper be developed?
It has a duration of two hours. Attendees participate and interact. Much of the event is creating from the invisible, the uncertain, improvising in the stream of the prevailing spirit, where each piece of God present there is the bearer of a unified... result that is revealed during the event and at the end of the same. The main protagonist is the energy that is created in each encounter. It is not rational; the synchronisms appear and we benefited us with each other, finally seeing - and not only - looking how the divine order is the exquisite organizer of the result. Thus each being present is responsible in conscience and self-will. All ended unified and in abundance.
The event

When: 17 February, from 20.00 to 22.00 h

Where: School of Yoga in the tables. C / Isabel Colbrand, 10-12. Madrid

Price: €20

Reservations: T 810101082 (has no extra cost)

More information: http://www.escueladeyoga.org/index.php/talleresc/vete-a-tomar-conciencia,-las-relaciones-detail