Hatha & Radja yoga, an ideal practice
The practice of Hatha and Radja yoga, known as physical and mental yoga, respectively, is one followed by the other as the night follows the day, since it comes to happen that one is preparation and natural consequence of the other. Writes Emilio J. Gomez.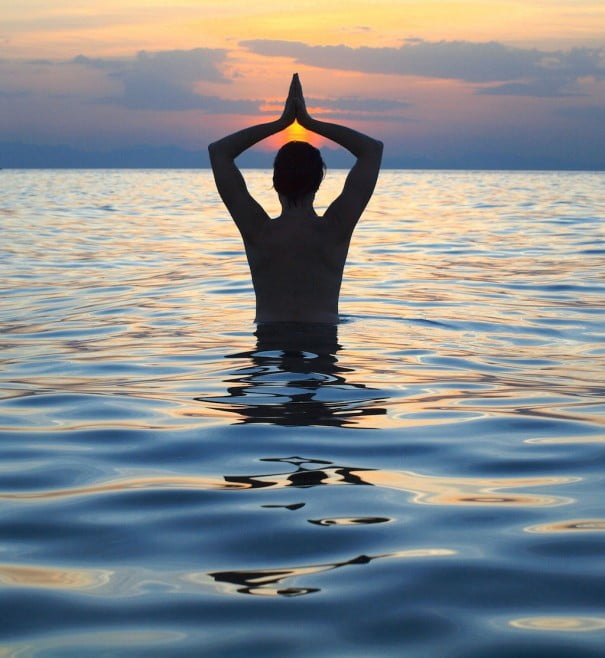 "Not is can perfect the Hatha yoga without the Radja practice yoga, and vice versa.
Therefore they have to practice the two until the State of perfection"
Hatha Yoga Pradipika, II - 76
The Hatha yoga It has the conditions to which the Radja yoga happen in a natural way. For this reason, He is considered to Hatha yoga as the yoga of balance, since it is responsible for balancing the vital and mental energies existing in the human being.
Thus, Hatha yoga prepares mind and body to the Radja practice yoga, the yoga of the internalization which, on their way to the inner world, produces the conscious connection with the spirit of which we are all part. At the end of the relaxation, After a session of asanas - features Hatha postures-yoga, the mind is pregnantly, receptive and willing to cross the various layers that make up the ego and personality, to connect with the essence through the stillness and serenity of the meditation.
In fact, a type of yoga follows the other until there comes a time in which the boundary line that separates both yogas is diluted in the pure understanding. The practitioner understands that possible differences have been mind fruit. At that time, such differences disappear submerged in a State of pure presence of be.
This is the practice that we propose for the Seminar of Hatha & Radja that held in Segovia, on 3, 4 and 5 March.
Emilio J. Gomez It is the inner circle of silence Yoga yoga teacher and teaches meditation classes every Wednesday, from 19 to 20:30 h. in Madrid.

T 616 660 929 / info@silenciointerior.net
www.silenciointerior.net