Similarities between the Montessori method and yoga for kids
Through our system of teaching yoga to children we will introduce characteristic elements of Montessori education. Both methods are integrated and combined perfectly to educate the child always from the respect, stimulation and the freedom to be himself. Writes Cayetana Rodenas.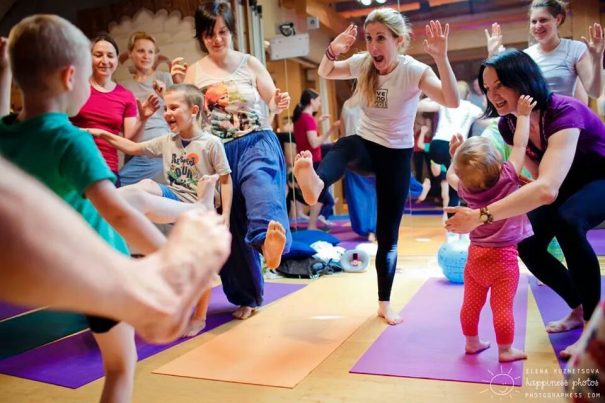 According to Maria Montessori, "The child, with its enormous potential physical and intellectual, is a miracle before us. This fact must be transmitted to all the parents, educators and people interested in children, because education early in life could truly change the present and future of society."
We also believe and see that any child, since its birth, is equipped with physical, mental and spiritual characteristics much higher than those that the current educational system allows to develop. I think that what's happening now is more well that will hinder the natural development of the child, always prioritizing the intellectual capacity and educational expertise, rather than their physical, emotional and spiritual capacity which are relegated to the background, and in many cases, its cultivation is practically non-existent.
But thanks to the fact that increasingly are forming teachers more aware and ready - apart from the Montessori teachers, following the wonderful method of its creator, different techniques are gradually introduced and dynamics inside the classroom that are helping the comprehensive education child go taking increasingly more importance. For this reason we continue to have hope that some day soon will be increasingly public schools (as already happens in some cities) offer alternative methods to the current compulsory education otherwise.
As yoga teachers, we let children to explore, through the asanas, stories and songs, their own potential and capabilities, we offer them the tools to do so, and we will guiding them in their process in an individual way, to make each child feel in harmony with your body, mind and emotions.
If each child is in harmony with what it says, does, and feels, we are helping to create a better, more aware, committed and respectful society that finally and after it translates in a society that looks to the world with love and engages in it because it feels vital part of this.
"If we consider the physical life on one side and the mental on the other, we break the cycle of relations and man actions are separate from the brain. The true purpose of the motion is not favouring a better breath or nutrition, but serve life and the universal and spiritual economy of the world." (Maria Montessori)
Cayetana Rodenas It is forming international yoga, yoga teacher and founder of www.yogakidsworld.es

It will give your next course of Yoga training for children in:

Almeria: 20, 21, 22 January

Detailed information: www.yogakidsworld.es