Relaxation, harmony and life sound: Tranquini® comes to Spain
Tranquini® is a drink relaxing whose ingredients, present in the nature, reduce the stress and relieve the anxiety without causing drowsiness. Contains only flavours natural, without preservatives or colouring artificial.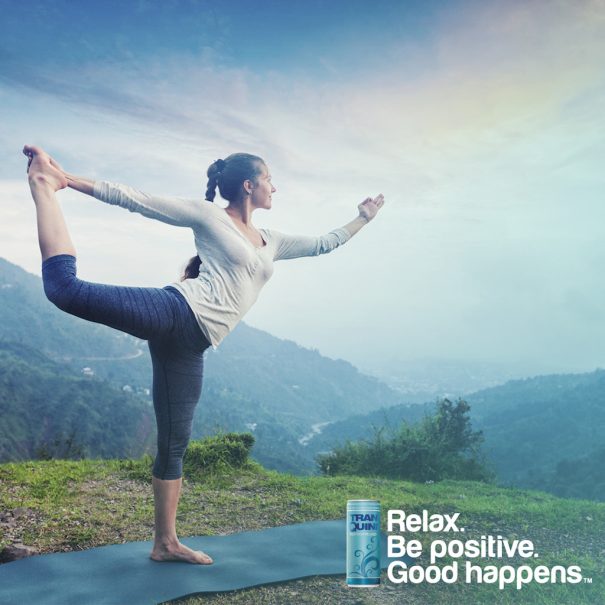 Tranquini® is the first drink relaxing with distribution overall. In this age where stress has become one of the issues that most concern the population, Tranquini® offers an alternative for those who seek balance and harmony and opt for a relaxed, active and balanced lifestyle.
Our way of life has suffered an acceleration steady in the last decades. The problem that arises from the urban life and the always difficult balance between work and family, new technologies, information overload and the hyper have joined. Stress, its impact on our health and our lives and how to fight it are some of the main concerns of the 21st century.
Tranquini® is a relaxing drink premium ingredients as extract of green tea, Chamomile, lavender and lemon balm, that you are present in nature and properties to reduce stress and relieve anxiety without causing drowsiness. Lightly carbonated, with a unique flavor, contains only natural flavors, no artificial preservatives or colourings and you have at least 30% less sugar and calories than other soft drinks and sugary juices.
Tranquini® can be enjoyed at any time of the day and by anyone and it is particularly suitable in those situations in which we seek peace: to balance those small strains that are presented to us on a daily basis, to enhance the effect of relaxation-related activities or to relax the mind before important challenges, as a public appearance, a key working meeting or a decisive test.
Currently Tranquini® has 3 variants in the market: the drink original Tranquini, with a pleasant taste fruity, Tranquini Jade, with notes of tea green, and Tranquini Jasper, with notes of ginger and citronella. Already is to the sales in hypermarkets Carrefour, the Court English and Hipercor.
The founder and director of relaxation, Ahmed Elafifi, former Senior Executive of Coca-Cola and Red Bull, says: "Tranquini® was developed in response to the growing demand for a relaxing alternative consumers. It focuses on the promotion of a relaxed lifestyle that inspires people to take a step back, be positive and allow the good to happen in their lives".
For more information: www.tranquini.com

Did you like this article?
Subscribe to our RSS so you don't miss anything