Elena Ferraris interview: "yoga helps us women connect with ourselves"
We interviewed Elena Ferraris to explain us how yoga can help women to find us better with our cycles, our emotions and, above all, with ourselves! She taught a master on the issue soon in the international school of Yoga.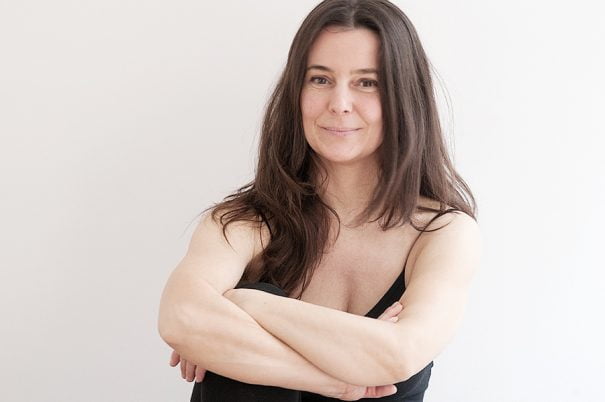 Elena He was born in Italy, although although grew up in Austria. But since 1994 it chose Madrid to take root. It is a certified teacher of Yoga (Yoga Alliance), Prenatal Yoga and postpartum with Montse Cob (OmMa Prenatal). Has been formed with internationally renowned teachers such as Donna Farhi, Max Strom, Judith Lasater, Montse Cob, Marta Mahou Ramon Clares, among others).
It has joined its teaching therapeutic and restorative, Yoga that promotes the recovery of body symmetry and the prevention of injuries. It has also participated in the program of stress reduction with Carola García based on the Center for Mindfulness at the University of Massachusetts. It is doula births at home and hospital births.
In March 2015, she opened her own yoga Center, Elena Ferraris Yoga. In the past eight years has delved into how yoga can make women flourish at every life stage. In the month of March will give a Master of Yoga for women at the international school of Yoga.
We talked about this with Elena Ferraris.
Sometimes we think that only addressed to women yoga specifically deals with preparation for motherhood and postpartum recovery. What is the meaning of Yoga for the women of the course that you impartirás in the EIY?
It is know in depth the physiology of the female in each of its vital stages (maternity, postpartum, maturity and cyclical nature) and have the tools to adapt yoga practice at each stage of the woman and to the needs of each one. We will try to understand the importance of a free in the asanas pelvis so how can ease the symptoms of different hormonal changes with variations in asanas and movements coordinated with the breath.
How can yoga help women in other cycles of our life, in addition to the maternity leave? How can yoga make flourish the woman (according to the introduction to the course of the EIY) at each vital stage?
If we recognize at what stage we are in each moment and What are our real needs (not the ones tell us), We will know also understand what positions, settings and type of practice favour us in every moment.
Yoga can help us to investigate in a very intimate way who we are, when we find ourselves and what we feel well. When we have that connection with ourselves is when we can flourish.
Is which parts, elements, and specific systems of our female nature (biologia-endocrinologia - Anatomy-psychology-emotional) us for care or care more specifically and why?
Different systems really are all United, and all have their importance. Here I want to highlight for the practice of yoga has a great impact the ways of working with the pelvis. If we work with a free lap instead of a blocked pelvis, our bodies will also experience freedom and space. And from there the chain follows: improvement of spine posture, breathing, attention...
How yoga can improve the relationship between the body or organ in us (flexibility, strength, body awareness...) with the psychic (empowerment, resilience, emotional balance...)?
The body is attached to the psychic. Yoga postures are not only limited to physical aspects, although it is usually the physical postures for correct alignment of the structure. The physical aspect has an impact on our ability to breath. The way in which we breathe affects our minds and our capacity for concentration; breathing affects our emotions: a wide breath gives more 'space' emotions, our reactions, while a restricted breathing limits us at all levels.
The more traditional yoga has been developed mainly by men. Do you think that yoga for women is a contribution of the modern yoga and, in sum, a positive evolution of yoga?
It is surely a positive evolution of yoga, towards a greater connection with oneself, a greater connection with each other and with everything that surrounds us.