Books / how rebirth to those 50, of Manuel Morata
A book which is talks about the maturity value for freedom and evolution. The author invites us to "achieve a feeling which thinks and a thought which does not decide by the feeling". It occurs in Zaragoza on Wednesday, December 21. Write the review Carmen Viejo.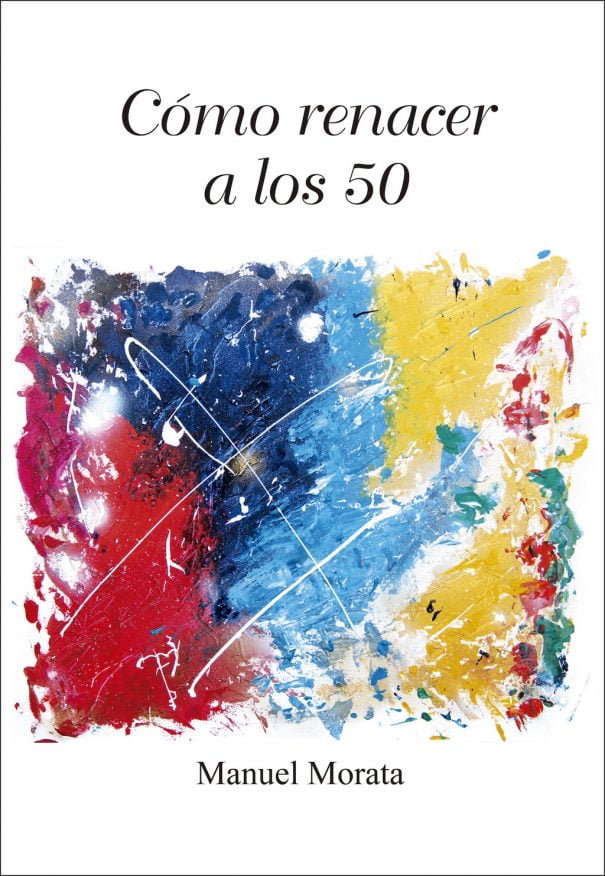 The yoga and trainer of teachers, teacher Manuel Morata, author of some of the best texts in pedagogy and methodology of yoga that have been edited in our country, surprises us with an atypical publication, where the word yoga does not appear specifically, and however used all his experience to encourage the person to a total transformation to happiness.
How to be reborn at 50 is presented on Wednesday December 21 in the Auditorium of the library of Aragon (C / Doctor closed nº 22, Zaragoza)
It's a book of maturity, where number 50 just symbolizes half plus one, i.e., that moment in that is puts point and separate to a life that us lives, to begin to live the life. In the words of the author, "attest to a life that is renewed, a unique opportunity that brings happiness, and not just an existence that overwhelms and will consume".
But this purpose requires, how not, trying to be a loving and convinced the practice, teacher work and decision to mutation and the metamorphosis required in several respects: "not only in the area of physical health, what is already an achievement, but at the same time in the field of mental and spiritual: behavior, attitudes, opening and delivery, availability and resignation, will and humility, sensitivity, constant presence and, above all, the expression of unconditional love that bless our existence".
These qualities, as it makes us see Morata, treasure an "immense energy" that can be used for transformation, rebirth, and the evolution of the individual towards freedom and towards a "joy that overflows and that comes directly from the soul". And us reminds that is this it true "Mission in the life": "now, when part of she is has consumed in different experiences, commitments necessary e inescapable, triumphs and failures, is us reminds that the freedom is part inherent in each one and by that freedom, with a heart open towards them others, with a hope of love, begins a new stage" ", a work that we must face with such success that our feelings flow towards a growing happiness".
Manuel Morata is convinced that knowing how to do and to do so, progress is possible, and accurate guided practices towards where to go: lower our selfishness and work the emotions that are its natural reflex.
In the psycho-physical qualities would be strength, endurance, flexibility, balance, speed, and coordination. These capabilities will be those that allow to develop the qualities of the spirit: Truth, conscience and love. And the latter, which will take the person to a key distinction in this proposal: between thinking and feeling: "It is necessary to learn to distinguish between what you feel and what you think, because where the selfish thoughts that just confusing us are filtered through the mind" - says the author. Morata complains that"It has taught us to think without feeling and if the thought has no such source of inspiration that is the feeling, is at the service of selfishness."
The guided meditations proposed in the book are designed to that distinction, through the observation of the emotions and work isolated with each one of them: "fear is selfishness, sadness selfishness (a kind of selfishness that doesn't seem so), pride, arrogance, aggressiveness, but also the victimhood and guilt... We need to recognize the emotions that we have, because there is the ego forming our thinking". For this reason, Manuel prepares this formula for a "radiant" part of life: "to achieve a feeling which thinks and a thought which does not decide by the feeling".
Manuel Morata is trainer of teachers since 1980. Founder of the Aragonese School of Yoga. Author of Yoga: Theory, practice and methodology, among others. www.yogamanuelmorata.com
Review made by Carmen old, journalist and yoga teacher
Did you like this article?
Subscribe to our RSS so you don't miss anything