Books / silent knowledge, Marià Corbí
Subtitle:

Las raíces de la cualidad humana.
Una selección de textos a cargo de Teresa Guardans. Edita: Fragmenta. Precio: 19,90 €.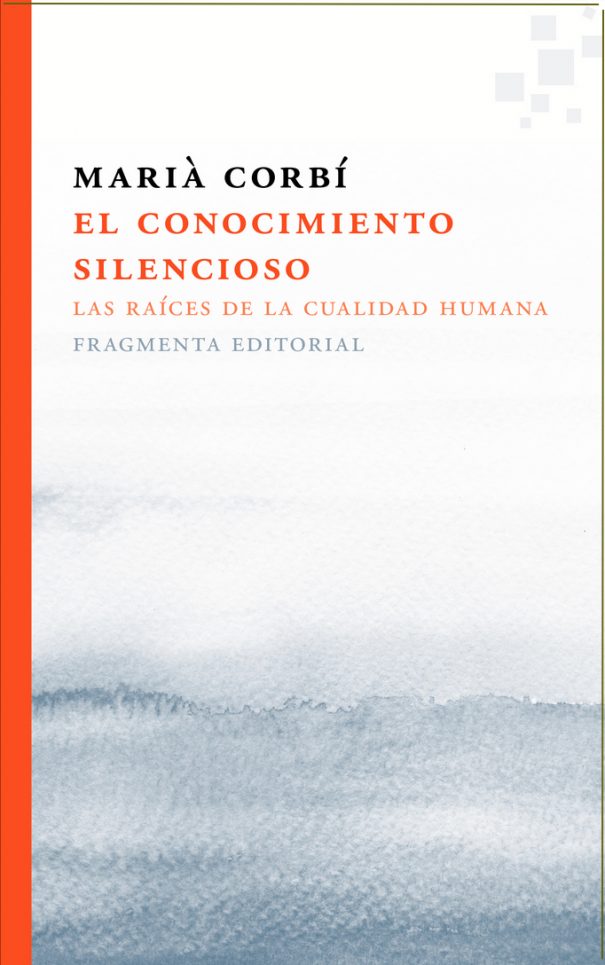 Maria Corbi se propone dar una fundamentación laica, sin creencias ni religiones, a lo que nuestros antepasados llamaron spirituality and he prefers to be called wisdom o deep human quality, ya que hablar de spirituality presupone una antropología basada en la contraposición entre cuerpo y espíritu.
El punto de partida de Corbí no es ni creyente ni religioso, sino antropológico, cultural y social. Su preocupación central es cómo concebir y favorecer hoy el cultivo de la sabiduría en un presente en el que las formas tradicionales de vivir las dimensiones hondas de la existencia han quedado desplazadas, así como las palabras que servían para hablar de esta posibilidad.
Las tradiciones religiosas son portadoras de un legado de sabiduría a preservar, de la misma forma que las copas son portadoras de vino. Lo importante es que unas copas obsoletas no nos dejen sin acceso al vino. Iniciarse en la vida espiritual es aprender a discernir entre el vino y la copa.
Maria Corbi (Valencia, 1932) es doctor en filosofía y licenciado en teología. En 1999 impulsó la creación del Centro de Estudios de las Tradiciones de Sabiduría (CETR), con sede en Barcelona, que dirige desde entonces. Ha sido profesor de ESADE, de la Fundación Vidal y Barraquer y del Instituto de Teología Fundamental de Barcelona.
Durante su dilatada trayectoria investigadora, Corbí ha indagado sobre las consecuencias ideológicas y religiosas de las transformaciones generadas por el despliegue de las sociedades de innovación. Asimismo, ha estudiado a fondo el lugar del silencio en el conocimiento humano, la naturaleza de la dimensión silenciosa del conocimiento, qué la caracteriza, cómo ubicarla en el escenario del conocimiento.
Entre sus numerosas publicaciones cabe destacar: Religion without religion (PPC, 1996), The inner way (Bronce) y Hacia una espiritualidad laica. Sin creencias, sin religiones, sin dioses (Herder, 2007).
A selection of his texts made by Teresa Guardans ha sido publicada en el libro El conocimiento silencioso. Las raíces de la cualidad humana (Fragmenta, 2016).