ONE Mantra Festival
August 26 be held in Barcelona ONE Mantra Festival, the first Festival of singing of Mantras of Barcelona.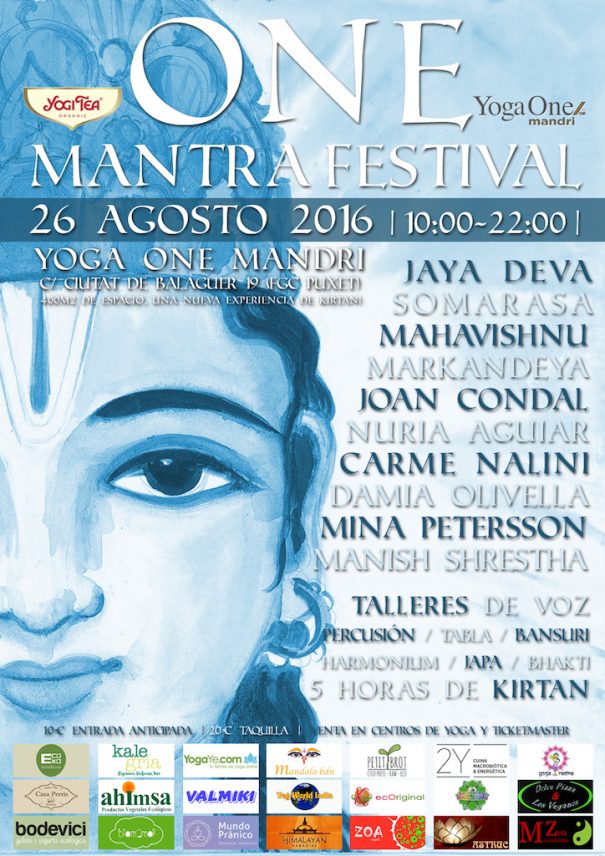 Five hours of Kirtan and voice workshops, instruments, mandalas... a whole day of practice of Bhakti Yoga. Held at the fantastic space of Yoga ONE Mandri.
With its 400 meters square of room, will carry the kirtan to another level of experience, with hundreds of people singing Mantras.
Will be an experience only yogic!
More information: https://www.facebook.com/onemantra/