Meditation, a surgical operation of the mind, without anesthesia
El interés por la meditación no deja de crecer, así como el número de personas que la practican. Sin embargo, a veces se despiertan muchas dudas sobre el tema, debido a que el mismo término es ambiguo y a que hay numerosos métodos y técnicas de meditación. Escribe Ramiro Calle.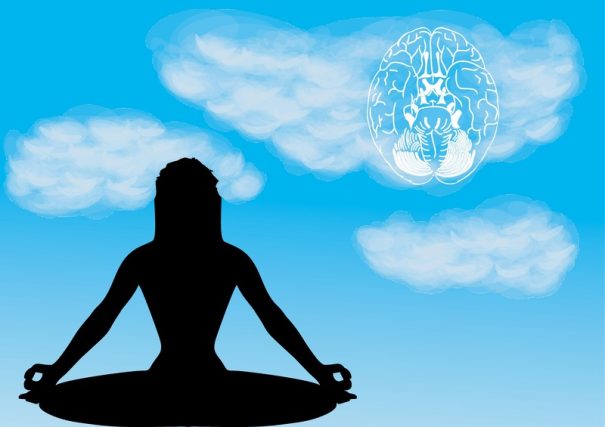 Aunque hay una meditación propiamente analítica (utilizando el pensamiento de modo consciente, voluntario y bien dirigido), la mayoría de los ejercicios de meditación evitan el discurso mental, frenan o ignoran los pensamientos y entrenan metódicamente la atención mental pura, que es aquella que se limita a captar, libre de juicios, prejuicios, comparaciones o etiquetas. Para poder adiestra la mente y desarrollar la atención, se recurre a buen número de apoyos o soportes, que sirven de ayuda asimismo para calmar, estabilizar y esclarecer la mente.
Los apoyos o soportes son de lo más variado, entre otros:
La respiración.

La postura corporal.

Las sensaciones corporales.

La fijación de la mente en un soporte como una figura geométrica, un color, un punto de luz o un disco de color.

La contemplación atenta e inafectada de los contenidos (pensamientos y emociones) de la mente.

La atención alerta y serena aquí y ahora, atenta a todo pero a nada en concreto.

La erradicación de pensamientos, evitando dejarse pensar por ellos y cortando el discurso mental.

Determinadas visualizaciones.

La recitación de un mantra.

La observación alerta y ecuánime de todos los procesos psicosomáticos que se vayan produciendo, captando cómo surgen y como se desvanecen.

La irradiación de compasión, benevolencia y amor.

Los procedimientos de interiorización y ensimismamiento, conectando con el silencio interior y la presencia de ser.

Y la ya mencionada meditación analítica, donde se escoge un tema para penetrar en el mismo y dilucidarlo a través del pensamiento ordenado y el discernimiento.
La meditación no es fácil, y se aprender a meditar meditando. Surgen distintos obstáculos: molestias corporales, tedio, desosiego, desgana, agitación mental, somnolencia y otros. Hay que encararlos con ánimo firme y ecuanimidad. Cada vez que la mente burle la voluntad del meditador y evada el ejercicio, hay que tomarla con patience and firmness y reconducirla al mismo, una y otra vez, cuantas sea necesario y sin exasperarse.
Mediante la práctica de la meditación, van intensificándose los denominados factores de iluminación o autodesarrollo: energía, atención, ecuanimidad, contento interior, sosiego, visión de la realidad, lucidez y otros. Todo ello va modificando los viejos modelos de pensamiento y desarrollando una manera de ver más cabal y penetrativa.
Drain the pus from the unconscious
La meditación no es relajación ni tiene por qué ser placentera. Hay meditaciones tormentosas, que drenan el "pus" del inconsciente y en las que hay que emplearse a fondo para mantener la ecuanimidad. En esos caso la meditación es como una operación quirúrgica de la mente y sin anestesia. El mismo Aurobindo declaró: "Durante años he limpiado el fango de mi subconsciente".
A través de la meditación regular el practicante va modificando muchas de sus actitudes y cambiando estados de ofuscación mental por otros de lucidez y perspicacia. La meditación es un adiestramiento mental para ir reorganizando la vida psíquica y obtener otra manera de percibir y manifestarse. Pero no basta con la meditación sentada, hay que tratar de complementarla con la meditation in action, es decir, tratando de permanecer en la acción más atento y ecuánime.
The practice of meditation has to go to support in the genuine ethics and in the correct understanding or sabiduría. Hay que tratar de incorporarla a la vida diaria como cualquier otra actividad más y no sentirla como un deber, sino como una preciosa oportunidad para estar con uno mismo en paz en medio de un mundo agitado y convulso.
Mediante la meditación uno conecta con lo más real de sí mismo. Why my admired and good friend Babaji Shibananda Varanasi (consúltese su precioso libro The mystery of the planet) declaraba:
"La meditación es el camino más directo hacia el ser"
Calle Ramiro

More than 50 years has been Calle Ramiro teaching yoga. He began teaching at home and created an Academy of yoga correspondence for all Spain and Latin America. In January of l971 opened its Yoga Center Shadak, that have already passed more than half a million people. His 250 published works include more than fifty devoted to yoga and related disciplines. He has made Yoga the purpose and sense of his life, having traveled a hundred times to India, the homeland of yoga.

Watch the Calle Ramiro Facebook:
https://www.facebook.com/pages/Ramiro-ACalle/118531418198874