Books/ Bici Zen, by Juan Carlos Kremer
Urban cycling as meditation it's the subtitle. A book in tune with the classic sales success Zen and the art of archery, useful for Zen meditators and practitioners, the same as for cyclists and athletes. Edit Syres. Price: 14 euros. Presentation of the book in Barcelona, Valencia and Vigo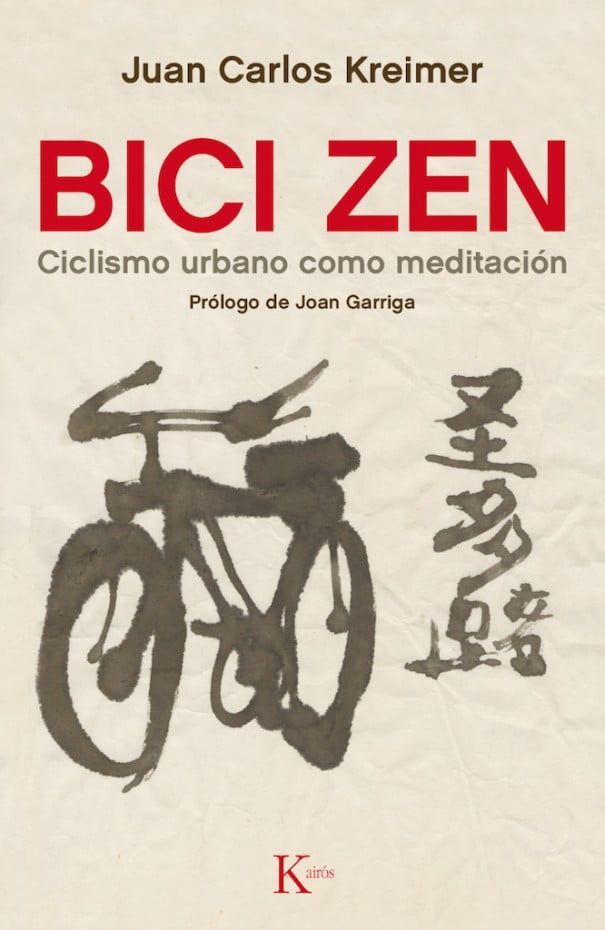 Zen seems to have been specially designed for the cyclist to understand what is happening in his body, his mind and in that realm of himself where no word equates the experience. Something as simple as pedaling becomes a real reunion with a more intimate nature.
Behind the rise of urban cycling underlies a type of near meditation experience.
Juan Carlos Kreimer explores the physical and mental states that occur from the time that we got on the bike and gathers in this book three of its usual practices: biking, writing and Zen.
The author
Juan Carlos Kreimer writes, edits, makes journalism and teaching. Very popular in Argentina and all Latinoametrica, he published Punk, young death, Krishnamurti for beginners, the river and the sea and a dozen of research and fiction books. Cyclist since age five, makes own zen attitude of «life». He lived in Paris and London and currently resides in Buenos Aires.
Presentation of the book in Barcelona, Valencia and Vigo
Monday 22, Wednesday 24 and Thursday 25 Barcelona - presentation on Thursday at 8 p.m. at the Gestalt Institute.
Tuesday 23 at Valencia – presentation at 7 p.m. at the FNAC.
Friday 26th in Vigo - presentation at 20 h in the Municipal Auditorium do Areal.