Books / meditation on the perception of Bhante Gunaratana
Subtitle: Ten practices for growing attention. The author is one of the great masters of meditation, and teaches lessons all over the world. This book rooted the mindfulness in the Buddhist tradition. Price: €15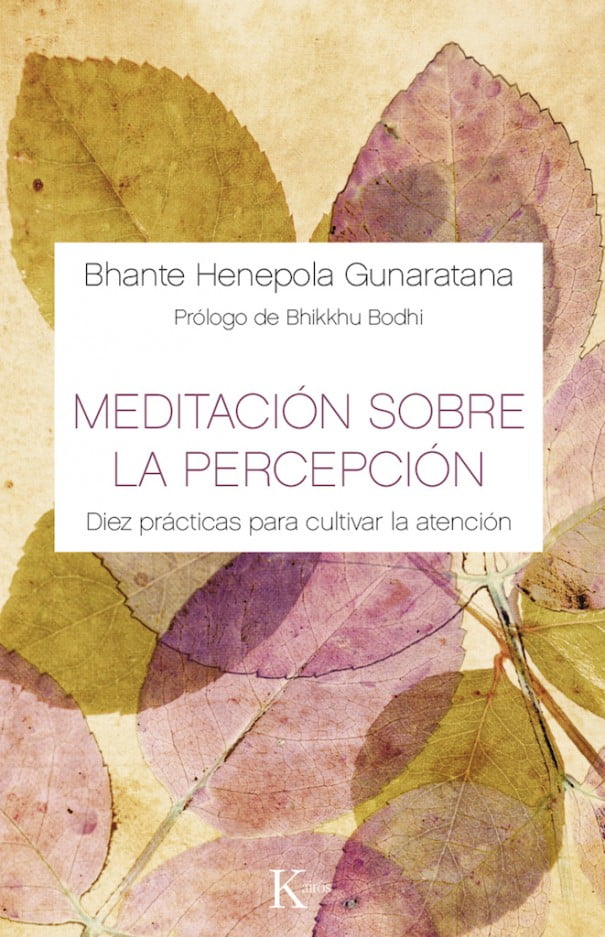 After the worldwide success of its brilliant The book of the mindfulness, Bhante Gunaratana It offers us another clear, concise and practical guide for meditation, this time based on ten practices designed to cultivate the attention.
These practices, which are already in the most ancient Buddhist texts, take perception as an object of meditation. And are based on the two pillars of meditation: samatha and vipassana, i.e., the practice of serene concentration and discernment.
Bhante H. Gunaratana He received ordination as a Buddhist monk in Sri Lanka. Subsequently, he obtained his doctorate in philosophy at the American University. He is the founder of the Bhavana Society in High Wiew. He is the author of The book of the mindfulness, beyond of the mindfulness o Buddhist meditation.