The interest of the Queen Sofia by the spirituality of the India
En 1974 el entonces rector de la Universidad Autónoma de Madrid, Gratiniano Nieto, me nombró profesor especial de yoga para impartir clases a los universitarios, lo que hice a lo largo de cinco años. En esa época me presentaron a la Reina Sofía, que estaba estudiando Humanidades en la Universidad Autónoma. Escribe Ramiro Calle.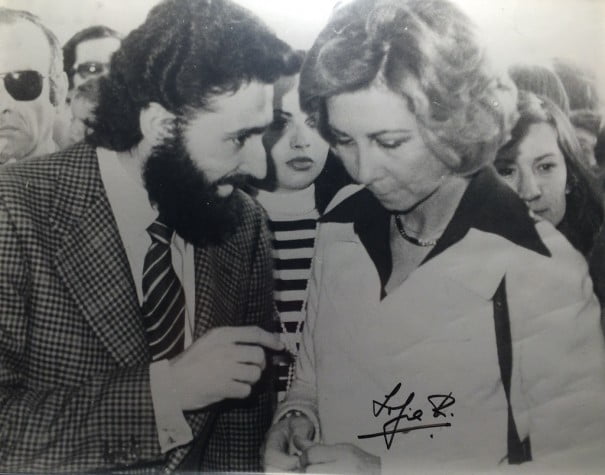 Fue un primer encuentro muy grato en el que la Reina me invitó a que alguna vez nos reuniésemos a charlar. Pasaron años hasta que un día la doctora Rincón me telefoneó para indicarme que Doña Sofía quería que me reuniese con ella para hablarle sobre filosofía oriental.
Esa fue la primera sesión, de varias horas, que mantuve con la Reina y en la que le expuse los aspectos esenciales de la filosofía oriental y las técnicas asiáticas de autorealización. Después nos reunimos cuatro veces más, en sesiones largas, en las que abordé temas como el yoga, el zen y la meditacion. En una de estas sesiones estuvimos meditando juntos. Nos acompañaban otras personas interesadas en el tema.
La Reina preguntaba con sagacidad y sabía escuchar, siempre sumamente amable. No pude asistir a otras convocatorias que me solicitó la doctora Rincón, pues coincidían con mis clases y no siempre podía dejarlas.
Tiempo después volví a encontrarme con la Reina en un acto en el que pronuncié una conferencia a favor de los animales y al que ella asistió. Siempre resultaba sencilla y afable. Se mostraba muy interesada por la espiritualidad y la Sabiduría. Conservo un grato recuerdo de aquellas reuniones en busca de las claves para la paz interior.
Abrí el centro de yoga Shadak (con la profesora de yoga Almudena Haurie) en enero de 1971. En aquellos años eran pocas las personas interesadas por el yoga y las místicas orientales, pero la Reina ya mostraba un vivo interés por tener más conocimientos al respecto.
Nadie hubiera podido sospechar ni remotamente en aquellos lejanos años la penetración tan intensa y extensa que iba a tener años después el yoga en Occidente y hasta qué punto iba a adentrarse en los más diferentes ámbitos.
Calle Ramiro

More than 50 years has been Calle Ramiro teaching yoga. He began teaching at home and created an Academy of yoga correspondence for all Spain and Latin America. In January of l971 opened its Yoga Center Shadak, that have already passed more than half a million people. His 250 published works include more than fifty devoted to yoga and related disciplines. He has made Yoga the purpose and sense of his life, having traveled a hundred times to India, the homeland of yoga.

Watch the Calle Ramiro Facebook:
https://www.facebook.com/pages/Ramiro-ACalle/118531418198874