A weekend of discoveries
This weekend you can make great discoveries if you decide to spend some time of practice and learning from multiple branches of yoga. Mira suggestive workshops we propose you in different places in Spain!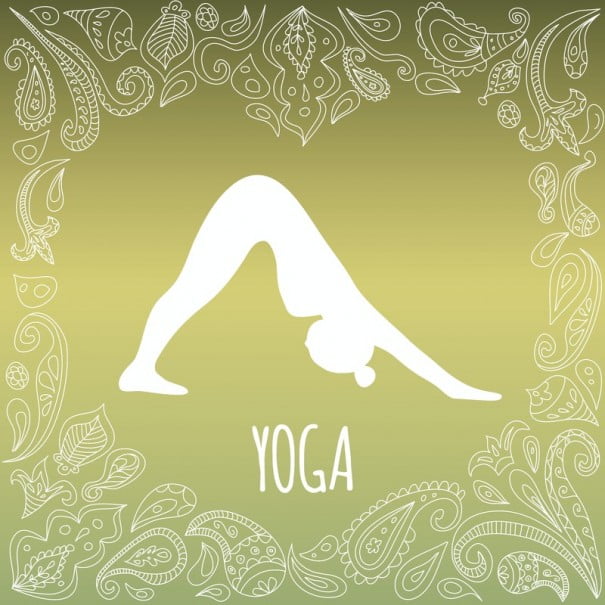 Friday, January 22
Gong bath with Vikrampal
A Gong bath is a full immersion in the sound. TomTom takes you to a State of deep relaxation leaving you to enjoy a State of neutrality which produces a natural healing of physical, mental and emotional bodies.
Where: Zutik Zentroa C / Hurtado de Amézaga, 27 - 2º Bldg. Sanreza (Zabálburu) Bilbao
More information: http://www.enlazaconciencia.net/taller/bano-de-gong
Winter retreat of yoga and creativity
22 to 24 of January 2016. A weekend creative and transformative in a cozy farmhouse near Arenys de Munt, in nature, to resume contact with your inner support and open our hearts to trust resting in your essence. Observing beliefs, conditioning and limiting patterns and becoming aware of our true nature, we will have the opportunity to undo blocks to get our energy back to flow in much livelier way. It is when we fight the heavy loads that we accumulate, with false identifications, and resumed contact with our powerful essence, that the vital joy you can spontaneously sprout and the heart expands.
We will carry out various activities based on Dynamics for awakening the body, refresh the mind, heal emotions and gain in confidence, vitality, watching and listening. Kundalini Yoga to exit the Sun, food healthy and vegetarian, art therapy, meditation, conscious breathing, dynamics of creative expression, walks in the forest...
Where: Farmhouse Dolcamar (Sant Iscle de Vallalta - Vall de Montnegre, to 40 min of Barcelona)
More information: http://yogaycreatividad.com/retiros/
The flow of the Prāna
22 and 23 of January 2016. Course of deepening in the viniyoga of yoga, with Chiara Ghiron. He began his career in yoga when he was almost 40 years old. He has practiced yoga for 10 years. He always found at home with the tradition of Sri T. Krishnamacharya vinyasa, but in particular with the teachings of T.K.V. Desikachar. She has completed a 500-hour training with the Associazione YogaViniYoga in Rome, under the direction of Antonio Olivieri. His journey of yoga emerged in the Yoga Vinyasa Flow, later in Ashtanga yoga, to study with Srivatsa Ramaswami, more time Krishnamacharya's student. With Ramaswami completed a Yoga Vinyasa Krama course and an in-depth study of the Bhagavad Gita.
Chiara's classes are based on the viniyoga of yoga. It is a yoga accessible and useful for people of all ages and all levels, using the vinyasa Krama (breathing and movement in a way special and progressive) to present a challenge that increases gradually. It works while respecting each individual potential, suggesting modifications and the use of brackets, because each of us is different, even day to day.
Where: Yoga Center Victoria. Leon
Price: €75
More information: www.yogavinyasakrama.com
Saturday, January 23
Yoga Nidra and its benefits
Yoga Nidra, "yoga of dreams" or "psychic dream" (nidra means dream in Sanskrit) is a powerful systematic method, result of the collection of ancient techniques and Tantric rituals, investigated in the Decade of the sixties by teacher Swami Satyananda Saraswati.
Opening hours: 9:30 am to 14:00 h
It teaches: Tania Preuss, Professor formed by Cristina Mata in Hatha Yoga. Formed in the sound therapies by Jacomina Kistemaker, among others, he directed regular sessions of Yoga Nidra and sounds, sonoro-vibracionales meditation and meditative auditions, using the Tibetan bowls, drum, vocals, among other harmonic instruments.
Price: €40
Where: School of Yoga in the tables. c/Isabel Colbrand 10-12. Madrid
More information: http://www.escueladeyoga.org/
Sound, vibrational concert and yoga Fusion
Shiva-Shakti. Harmonizing internal of the five elements. With the clear and clear intent to synchronize as a group in a space of expansion of consciousness, we will build on the universal symbols to reach a State of fusion and identification with the mother Gaia. Through pranayama and asanas accessible and simple, creative visualizations and the sound thread, very open and taking into account a public very heterogeneous., we will be and feel the mountain, the Valley and the river; forest, tree, and bird that inhabits it; the desert and the granite of sand, a fine drop of rain and the vastness of the sea "oceana"; the mystery and the lucid vision.
The purpose will be to activate and merge consciousness and energy in a sense to focus on a single goal, the purpose pursued all efforts, including the convening of this event, to put our lives in the service of a higher purpose: the yearning of all the Warriors of light, inner peace and the merger with the whole. Elohim reborn on Earth, long life...
Opening hours: from 19.00 to 21.00
Speakers: Yoga Shakti Dance Martha Jap Inder, shamanic Yoga John Hernanz, concert vibrational Enrique Albiach
Reservations: 648 515 648 T
Contribution: €15
Where: Swatantrya school. C/Menéndez Pidal 27. Madrid
More information: www.yogaelohim.es
Zen meditation workshop: silence, "master key" of knowledge
Contents: The double face of knowledge / by means of silence / human quality cultivation
Opening hours: from 10.00 to 13.00
Instructor: Jose Cruz
Price: voluntary donation
Where: Anandamaya yoga. C / Alcalá 68. Madrid
Contact: 647 51 22 78 T
More information: http://www.yogaanandamaya.com/
Prayanama workshop with Ajan Yogi
Pranayama means "expansion, extension or manifestation (Ayama) of vital energy (Prana). The attentive use of Prana leads us to achieve radiant health, longevity, most importantly for meditation (dhyana) and reach the spiritual advancement."
Our Ajan Yogi teacher will guide us through the art and science of Pranayama, in a practical way and explaining step by step about basic yogic breathing techniques.
If you are a beginner or professional experienced it is indifferent to be able to join successful workshop.
Where: MadYoga. C/Pizarro 19, Madrid
More information: http://madyoga.es/?p=821
Meditation and silence
Meditation is a necessity of the human being which occur in silence, for what?, why?... you will discover it by yourself, without gimmicks, without additives, without expectations, opening you be noble and sincere to the essence that dwells in you...
Where: The Palmar/Mazarrón 22.8 km road. Alhama de Murcia (Murcia)
More information: http://jardindealhama.blogspot.com.es/2016/01/meditacion-y-silencio-23116_13.html
The dynamics of les pelvic Cintures i scapular
23-24 of January 2016. Tomorrow Saturday, from 08:00 to 13:00: the opening of the harness pelvic and shoulder girdle and vertebral dynamics. Later than 16:00 to 19:00: back pain or the consciousness of well-being (Presentación de l' Encadenament: Els 18 Palmells).
Sunday morning from 08:00 to 13:00: mobility and independence of the harness. The anatomy at the service of the work of the posture with attitude.
Prices: Full seminar: €150; full Saturday: €90; Saturday evening: €30; Saturday or Sunday morning €60.
Where: Centre de Yoga Yoguiniyoga. Antoni turret, 1. Terrasa (Barcelona)
More information: https://www.facebook.com/EscolaFormacioAntoniGrau
Sunday, January 24
Intensive Mindfulness Meditation on the Vipassana
The practice of Mindfulness Awareness draws attention to the present moment, also bringing awareness to how we react before the. With a kind of care-free, free aversion, greed and illusion, which allows us to see the reality of this and as it is, without conditions. This care allows us to live in a skillful way, bringing peace, well-being and harmony to our lives. Not adding psychological sufferings to the experience of the time present, to avoid being pulled by not helpful mental States. Flowing with life rather than be in conflict with it. It brings peace and welfare to remain in the presence. Improves the relationship with our body, developing attention and affection toward the. It allows you to be responsible for you in your life and direct it consciously.
Opening hours: from 19.00 to 21.00
It teaches: Alberto Nandasilo, practitioner and teacher of Mindfulness has been experienced to the practical intensiva in various Theravada Buddhist monasteries of the tradition Forest Sangha, in Italy and England, where he received monastic training, coming to order as a novice mendicant monk.
Price: Donation
Where: Anandamaya yoga. C / Alcalá 68. Madrid
Contact: 647 51 22 78 T
More information: http://www.yogaanandamaya.com/