Sakura Vera Hatha Yoga Retreat
Not you would like to dismiss this year 2015 and receive the 2016 of a way healthy and practicing yoga, in an environment of nature and calm as which is breathes in the Caceres Valley of the Vera? This can be a very inspiring and affordable option. Writes Victor de Miguel.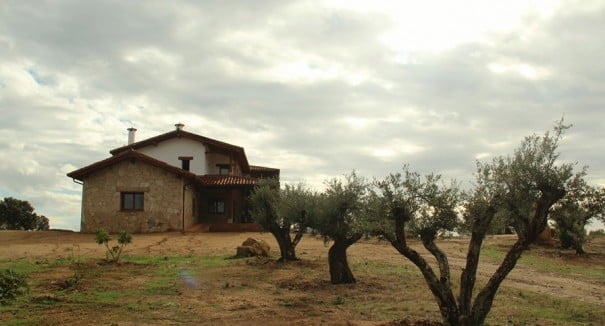 Removal this year celebrate it in Sakura Vera (Villanueva de la Vera, Cáceres), a House of recent construction, very welcoming, beautiful spacious double rooms, each with its bathroom and a very bright and diaphanous practice room (see in) Facebook).
We will begin the day 30, from 17.00 hrs. where he go welcoming l@s and staying in its rooms. At 20.00 hrs. We will have our first practice of Yoga.
At 22.00 hrs., the well-deserved dinner and after dinner, time to rest.
The day 31 We will have our first practice at 08.00 hrs. The breakfast will be about 10.00 hrs. Free time to 12.30 in which we will make a meditative practice with pranayama.
At 15.00 hrs. meal time. Free time until 19.00 hrs. in which we will have again practice of Hatha Yoga. The dinner will be about 2100 hrs. After dinner, for who want it, will visit the Zen Shorin-Ji Temple, and we will celebrate the farewell of the year according to the Buddhist ritual. When finish the celebration turned to Sakura Vera to rest.
The day 1 January We will have practice at 08.30 hrs. Breakfast, about 10.30. At 12.30 a magnificent Ecstatic Dance Workshop in charge of David Cobo loves. To the 15.00 hrs. We will have our farewell meal.
The power will be vegetarian during the retreat.
The price of this retreat is €180, and includes meals, dinners and breakfasts indicated in the program, as well as the practices and accommodation of these days.
If you wish to attend the reservation Plaza by the entry of €50. There are only 14 seats. If you would like additional information please contact through the mail victor.yogaestudio@gmail.com