The three pillars of the Yoga
The second chapter of the Yoga Sutras of Patanjali begins with an aphorism that not us must pass unnoticed, since establishes the bases of what has of be the action correct embraced by the started in the world of the Yoga. Writes Sergio Martinez Pose.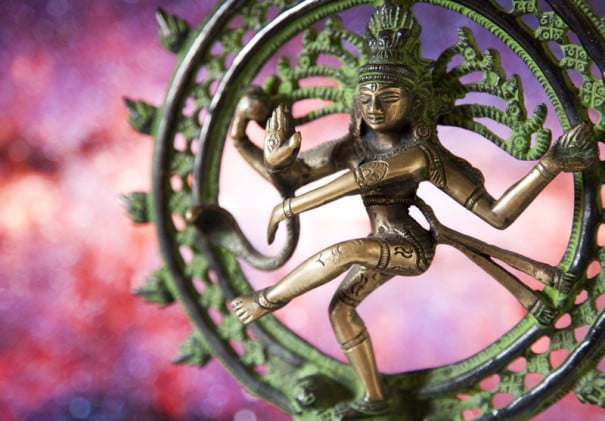 The aphorism transliterated from the Sanskrit reads thus: Tapahsvadhyayeshvarapranidhanani kriyayogah and, as a mantra repeatedly pronounced and wording, gives strength and principle to the called Sadhanapadah, where the focus is put on the practice same.
The sutras are always subject to interpretation, since in yes same are formulas and only are developed with the help of the master. Humbly, I dare to interpret it and translate it as follows: "discipline, self analysis and surrender to the divine are yoga in action".
Yoga is a conscious action that, repeated, it is their sense, structure and form in who starts it up. In order to achieve that sense we must begin by establishing a routine that, usually, it is given by asana (posture) and pranayama (breathing practice) as base needed to achieve higher levels. Routine, usually means something that is part of every day and do so almost automatic and mechanical. Here, routine, not been ringing in your ears as something boring and monotonous, as we commonly understand the term, but as something dynamic, lively and conscious.
When the practice becomes something repeated through the appropriate effort, is aviva energy and inner fire. To that we can call it Tapah, the refiner's fire and the flame of the discipline.
Swami Vivekananda He said that once the flame has been turned on it there to keep it alive. It is what is called the Akhanda Jyoti, the eternal flame, which is kept running day after day in the ashrams of the all India. Daily practice is, symbolically, which maintains that inner flame in the Temple of Anahata, the heart.
Therein lies the difficulty which explores the world of yoga in a trivial manner or without a deep and clear goal.
The achievement is basically reached with the ardent devotion. You have to be persistent, in health and disease, wealth and poverty, in the good and the bad times until death do you part and light you unify.
The second pillar of this wonderful path is Svadhyaya, that we could understand how that look that we have to constantly put in what we do, first through the outer (body and breathing, once again), followed by the behaviors and habits, to finish our inner carrying look to how we think and feel. From the physical to the behavioral and the cognitive. If we get the balance in these three aspects we will have reached the State of yoga.
One has to constantly re-establish itself with the right concentration to observe postural details as a means of training the mind (which not the body) and with an eye on the breath as a means of quieting the mind and focus to see what we are inside. When we achieve that ability in practice, this look and spirit analytical and reformer will be present in all our acts giving moral structure to our lives. Look is, finally and ultimately that transforms.
The third pillar is that holds the Temple in its part central. And come to tell us as much as you practice, by much effort you've put, yoga is not mathematics and 2 more 2 are always 4. Sometimes we minimim not coming, others, we sobreexcitamos with the proceeds, and many others, seems to be no visible results. In all those moments, you have to stop, breathe and let that what is, is. You feel that you don't control everything that happens and you have to leave and give room to the subtle forces.
Surrender to a force majeure, that naturally as the moon on the tides, controls which of course has happened.
In short, and using other words which might well sound better in our Western minds: continued practice, reflection and detachment are the pillars on which Yoga is based and where the Yogi is carrying out.
Sergio Martinez Pose He teaches yoga.
Next meeting in Spain:
-26 November in Madrid: Courses of Hatha Yoga traditional in Súria Kundalini Yoga.
-28-29 November in Barcelona: Hatha Yoga Glaum traditional Yoga course.
omindiayoga@gmail.com
Presentation of Sergio Martinez Pose

He is a psychologist by profession. He created his own system of therapy based on the practice of Yoga Nidra, obtaining good results in therapeutic sessions with different customers.

He started practicing Yoga in his homeland and for two years practiced Ashtanga Vinyasa Yoga, as well as a formation of three years of Integral Yoga in school Soaham of Navarre.

Finally, he found his teacher, Acharya Venkatesha, in Mysore at the end of the year 2002, and continued with him until today. "I am a being blessed by all that I have received from his hand; with the fortune to have been able to practice daily in the seven years that I've been living in Mysore, with my family".

He teaches regularly in Spain as well as do it in India, both in Mysore during the years lived there, and in an institution founded by the well-known Maestro Sri M, in Andhra Pradesh in the year 2013, as well as in Auroville at the present time. Luca was installed together with his son and his wife Marina in Auroville in August 2014, which continues with the teaching of yoga in addition to work voluntary on an organic farm in the community.

Guide groups of spiritual journey with his project, ViajesOmIndia, since 2006.