Would you like to train as a teacher of yoga in Australia?
For a few weeks, and for the first time, is offering a course of yoga which is having much success, since it allows to obtain a visa for student and live and work in Australia for the duration of the same.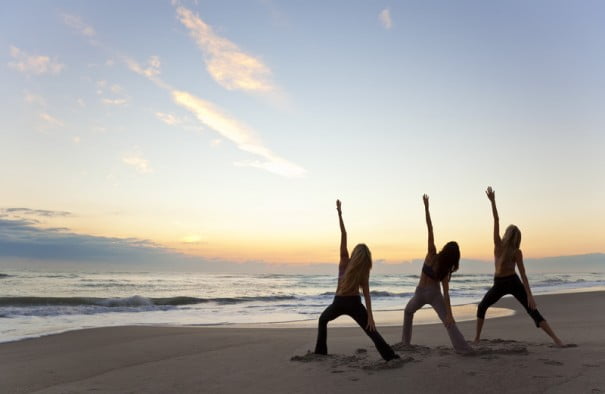 Studying yoga in Australia is a viable alternative due to the new year Certificate IV International Yoga Teacher Training Course, an accredited title recognised both in Australia and around the world.
Enroll in this course allows to obtain student visa for a year or more for practicing yoga, living and working in Australia. Certificate IV International Yoga Teacher Training Course is available in Byron Bay, the town most famous hippie-surfer from Australia. A place where you can enjoy daily from the waterfalls, beaches, lakes and exotic nature style Aussie and yogi: no shoes, no worries and mode Relax and Enjoy.
The course starts the February 1, 2016, time to start procedures and make the leap to Australia to study yoga for 12 months and become an international teacher of yoga for everyone.
The formation is divided into four phases, each of 10 weeks, with periods of holidays including. Each week one attends class two days for a total of 15 h in practical classes of yoga and theory sessions. In addition they are five hours of online tasks.
This is not a course for beginners, Since the school requires that students have practiced yoga before.
Requirements to be accepted in the course:
English IELTS with an overall score minimum of 5.5 exam.,
Be able to demonstrate a minimum of 120 hours of yoga classes in a period of two years.,
you need more information, please not hesitate to contact me.
More information: Isabel Guerrero (+ 34) 687 552 855 / Skype: aussieyoutoo