Books / nothing is a problem, of Jiddu Krishnamurti
In this book Jiddu Krishnamurti shows how we have been "training" our brain to solve problems, with the pathologic consequence that we just considering all emotion, situation or attitude as a terrible problem to solve. Edit: Kairos. Price: €16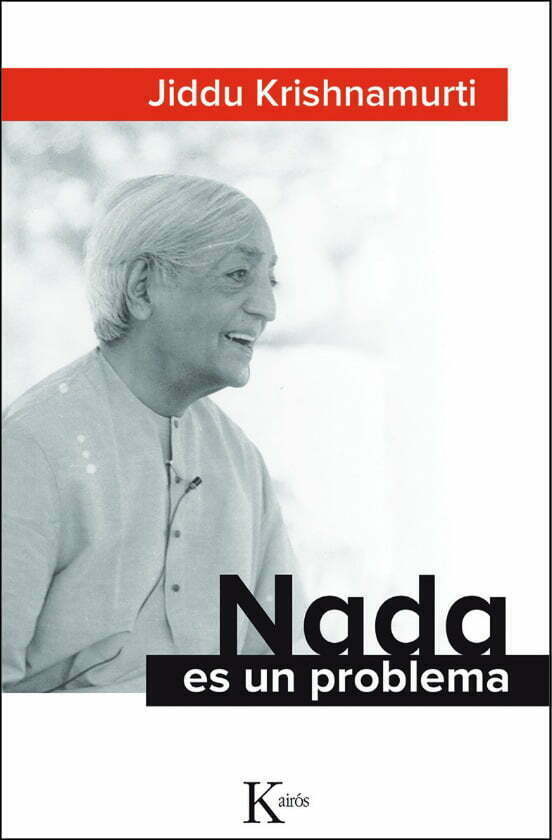 By nature, the mind that seeks to solve problems is unable to see itself as what it is: the creator of problems; so that does not leave its vicious circle. With numerous examples, Krishnamurti He again insists "not to do anything a problem in life".
Talks and dialogues collected in Nothing is a problem they are both educators as parents, understood in Western philosophy as in the religious traditions of the East, psychologists or spiritual seekers, any person, ultimately, who longs to find itself the root of their own freedom.
The author
Jiddu Krishnamurti He was born in the South of the India and was educated in the West. He dedicated his entire life to talk to human beings of all backgrounds and conditions, transmitting an enlightening message: ltruth is 'a country without road' oblivious to any religion, philosophy or sect.