Plans to celebrate this weekend
We offer meditation in silence, or in the light of the Moon, or yoga in family, or surrounded by the most beautiful nature, or get started in Yoga Nidra or Bioneuroemocion. Tempting events that have come to our agenda, we share with illusion from Yoga network. We make community!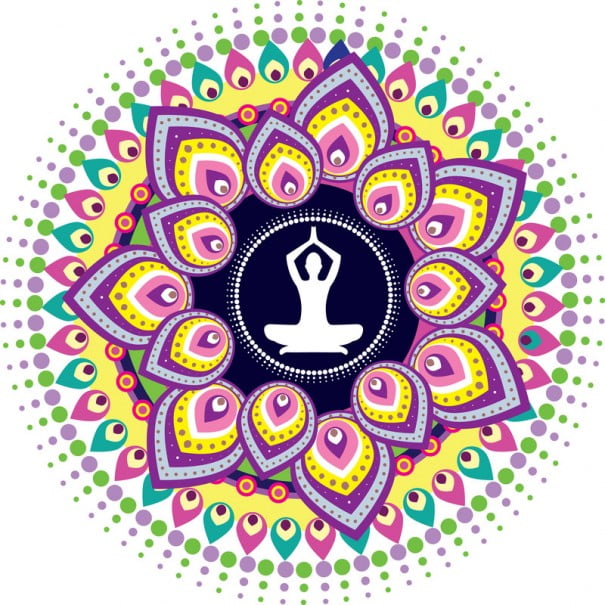 Friday, 30 October
Diet, massage, and Yoga Retreat Ayurvedic
From October 30 to November 1. Connect with your self and relax in the lovely natural surroundings de Zapatierno rural houses, located in the Aragonese Pyrenees. This high energy vibration environment is the perfect place to meditate, let go the stress, visit the waterfalls, read a book or simply deepen your practice of yoga and meditation.
Also enjoy a delicious meal Ayurvedic and a massage included. It increases your vitality thanks to the soft contact of restorative yoga, improve your health with dynamic Vinyasa Yoga sequences and frees your mind through meditation under a starry sky. A unique opportunity to indulge yourself and set aside the stress of everyday life.
Where: Casas de Zapatierno. CTRA. de Bielsa at the Parador km. 5.6. Huesca
Price: €250 all included. (€220 Alumni retreats or classes)
Contact: Carmen Cazcarra. T 627563519 / om@mariamarco.com
It organizes: Casas de Zapatierno and Maria framework
More information: http://mariamarco.com/
Escape from Yoga and meditation in nature
From October 30 to November 1. A special weekend to unwind from the city and connect with you in nature. We will practice yoga vinyasa and yin, ponder, feed us with delicious vegetarian food, and will take a well-deserved break from daily routine.
In the morning we will practice Hatha Vinyasa style of the school Yogaroom Barcelona, a dynamic yoga stringing postures so fluid and rhythmic, with emphasis on the action from the center of the body and the connection between breathing and movement. A yoga which stimulates and integrates energy and muscle chains that connect with our core, to activate the intelligence body Biomechanics and move more efficiently and safely. A slow and deep, yoga as well as dynamic, where we work aspects such as flexibility, strength, balance, concentration and relaxation, contributing to improve our health at all levels and to keep our mind awake and calm.
In the evenings we will practice of Yin Yoga, a quiet and meditative style that deeply stretch the fascia of the body, strengthens joints and open the energy channels so that the chi flow better. A yoga to open the body, release tensions and reach deeply relaxed dinner and bed.
After the practice of asana, with more open and relaxed body, we will practice meditation. If time permits, we will leave the garden or the forest, to connect with the energy of the trees. Every morning we will practice pranayama or breathing exercises that will give us energy and will prepare us the mind for practice.
Vegetarian food: the weekend includes three meals a day (breakfast, lunch and dinner), vegetarian, organic and largely with ingredients of the own garden. Coffees, teas, fruits and desserts buffet is available 24 hours.
They offer: Laura Ruiz and Cristina Fernández, Yoga Alliance certified instructors and in love of yoga and nature.
Contact: Laura laurix.ruiz@gmail.com / 656 68 29 25 T / www.facebook.com/inspirayogaconLaura -Cristina cristinafernandezvia@gmail.com / 722 38 55 58 T
More information: https://www.facebook.com/events/401903503316504/
Beginning course of mindfulness (Mindfulness)
Based on the programme of the Centre doctor of the University of Massachusetts (USA) and his clinic, called: MBSR (Mindfulness based on the reduction of stress). This course of 8 weeks (1 class a week for 2.5 hours) the concepts and techniques of the full attention shows, progressive through theory and practical way. The objectives are to: reduce the suffering and pain. Recognize and manage stress. Minimize the negative effects of the anxiety. Increase the concentration and attention. Recognize the emotions. Improve the quality of sleep. Accept reality as it is. Be strengthened in the face of adversity. Learn to relax body and mind. Enjoy the present moment here and now.
Course dates: 30 October; 6, 13, 20 and 27 November; 4, 11 and 18 December.
Opening hours: from 19:30 to 22:00
It organizes: eligeturealidad.com
Information and reservations: Jose Luis Diaz | 673 74 04 97 T | info@eligeturealidad.com
Where: School of Yoga Suadharma. Fuenlabrada (Madrid)
More information: http://eligeturealidad.com/
Kundalini Yoga Retreat
From October 30 to November 1. We will practice kriyas of Kundalina yoga and meditation to balance and harmonize the body and the mind. You will have free time to be in contact with the nature of this privileged setting of the Baix Empordà, walking or simply to enjoy the House or being in the garden. The food served is a vegetarian diet balanced, ecological and proximity. It is a retreat to rediscover our balance in all directions.
It teaches: Lisa Howe, of the Association yoga at the escola
Where: L 'Espai de l' harmony, Cruïlles, at the foot of the natural park of Les Gavarres (Girona)
Registration: yogacuentos@gmail.com
Price: €130
More information: http://iogaalescola.blogspot.com.es/
Conference: Bioneuroemocion
Free entry, open to all those interested in their growth and inner evolution. It will serve as a presentation for the cycle of workshops scheduled for the course. You know what is the Bioneuroemocion? Would you like to find out more? See how through mindfulness can re-educate us emotionally releasing tensions, trials and limiting beliefs, so in order to develop a fuller life.
They offer: Carlos López and Alba Díaz, escorts in Bioneuroemocion
Contact: info@despertardeluz.es / 677 68 39 48 T
Where: Space light C/Euripides awakening, 84 Valdemoro (Madrid)
More information: http://www.despertardeluz.es/
Removal of Contact improvisation in Burgos
From October 30 to November 1. We carry out a removal of Contact improvisation, an impromptu dance that was born of the encounter between one, two or more people exploring their bodies and their movement. It is a language of movement based on the spontaneous interaction that is played with the movement, weight, gravity, suspension, contact, inertia, the imagination...
Price: €180 with food. Sunday Sesh at 11: 3€ or € 8 If you stay to eat green with us
Contact: info@retiroburgos.com
Where: Hostel Miraflores. Forest of white sources (Burgos)
More information: http://retiroburgos.com/retiro-de-contact-improvisacion/
Start Master post-training for yoga teachers
For the second year, after the success of the first edition, the National Federation of Yoga Sadhana, organizes the Master of post-training for yoga teachers.
With the intention of building a network of highly qualified yoga teachers, Sadhana proposes a post-training in disciplines of yoga with teachers of the first order.
They offer: Relaxation (Antonio Triguero and Victor Morera-Carmen Martin), Yogaterapia (Isabel Morillo), Precision Postural (Eladia Martínez), pedagogy (Juan Carlos Márquez) practice and tradition (Carlos Fiel). There are few places left!
Contact: marisolmonleon@hotmail.com
Where: School Sadhana, c / Matahacas, 8 in Seville and Carrer d'Alginet, 5 in Valencia
More information dates & content in Seville and Valencia
Yoga Retreat in nature
The 2015 October 30 to Sunday, November 1. When the nights are longer than the day and the melancholy arises beauty, our being US demands attention, to look inward, and connect with our essence. Thus preparing us for the stillness of winter. This meeting aims to calm the mind, to harmonize ourselves with our own rhythms and cycles, to gain in health and consciousness. We will do it through of the practice of yoga, emphasizing meditation. And there will be walks in nature, expressive movement, chi kung, etc... (you will find the program detailed overleaf). On Saturday night we will celebrate La Castanyada with a small party where the "palellets" were not missing and chestnuts.
Where: The Bartra, Muntanyes de Prades (Tarragona)
They offer: Àlex Costa, Yoga teacher, Yoga Workshop director and Professor at the school of Yoga synthesis yoga teacher training. Monica Calvo, Professor of Tai Chi and Yoga, Yoga synthesis, Director of the Yoga Workshop formed and partner program L'ofici de Viure of Catalunya Radio. Monica Costa and Joan Jorro, drivers of expressive movement Rio open
Prices (all inclusive): from late Friday: €212 / from Saturday morning: €157
Contact: The workshop of Yoga T 93 751 33 25 / info@tallerdeiogapremia.cat
Saturday, October 31
Family Yoga
First session of Yoga Yoga Aushadhi school family. Places are limited to 7 children and 7 adults.
Opening hours: from 11:00 to 12:15 hrs
Contribution: €10 per adult and child (ages 4-8)
Reservations: contacto@aushadhiyoga.com /
More information: www.aushadhiyoga.com
Seminar of initiation to the silence
October 31 to November 1. This retreat is a proposal of internal work aimed at those who truly authentic thirst for understanding, and so long to stop along the way. Stop and just listen. A time to make the "non-" to feel the body, remember the forgotten yes same and listen to the soul.
Where: House of spirituality of the convent of San Juan de la Cruz. Alameda de Fuencisla, s/n Segovia
It teaches: Emilio j. Gómez T 616 660 929
More information: http://www.silenciointerior.net/agenda/seminario-de-iniciacion-al-silencio/
Immersion Workshop 'Personal Revolution'
Immersion Workshop consists of a Power Vinyasa Yoga practice and a practice of meditation and Mindfulness for Personal transformation, being an excellent first step before starting a "40-day program: Personal Revolution". Explore your true possibilities, free your true personality and transforms your life!
Where: Hot Yoga Rosales. Calle Martín de los Heros 63, Madrid
Contact: jorgecabellos.coaching@gmail.com
Theoretical-practical workshop of meditation
Meditation is an ancient practice used since the beginning of time by different traditions and schools of thought. It is not based on no dogma, faith or ritual. As well as science tries to reveal the secrets of nature, meditation is to discover the true nature of man. Their tools, instead of microscopes, are concentration and intuition. Meditation is a profound state of awareness that is achieved to stifle thoughts and concentrate. It is not to reflect, on the contrary, begins when thoughts end up.
Opening hours: from 10:00 to 14:00 hours
It teaches: Lola Cerdá, teacher of Yoga of the international school of Yoga
Price: €30
Registration: 965 446 674 t / info@espigol.es
Where: Room Espígol in Elche (Alicante)
More information: http://espigol.es/taller-de-estiramientos-de-cadenas-musculares-nivel-ii/
Bioneuroemocion workshop: The sense project
Many of our vital conflicts are anchored in this period of life. The sense project is related to what happens nine months before the moment of conception until the age of 3 years, extending in some cases up to 6 years. Baby records in its unconscious everything her mother (and its surroundings) lives emotionally. How I am and how much I'm my parents project? Unconsciously, we keep a fierce loyalty to loops and conditions which formed part of the environment of our parents at the unconscious level in this period, making us owners of this information. What you will learn:
Family loyalties that limit your life
Be aware of the behaviors I repeat in the family
This is my project or is my parents?
How to make a kids-friendly sense project
The importance of the role of the mother and of the role of the father
Sense project types and how they affect us
Discern and choose in relation to what happens to you and you want to do
We are all innocent
They offer: Carlos López and Alba Díaz, escorts in Bioneuroemocion
Registration: info@carloslopez.eu
Contact: Carlos López info@carloslopez.eu / T 630 817 947
Where: Space light C/Euripides awakening, 84 Valdemoro (Madrid)
Yoga Nidra workshop
October 31 or November 1. Visualization is a powerful tool. Our mind is filled with images that we produce and create the world we live in. Those images are that reinforce our beliefs and experiences. Through Yoga Nidra we come into contact with this intuitive world and create the reality that we want for ourselves. In practice the Yoga Nidra is a guided meditation that is lying and that leads the practitioner to a State of deep of the mind where they can cause the changes that we propose.
It teaches: Elizabeth Ward
Opening hours: Saturday from 10.30 to 14.00 or 18.00-21.30 Sunday CD is delivered with practices
Price: €20
Where: Anandamaya yoga. c/Alcalá 68. Madrid
More information: http://www.retiroanandamaya.com/2015/10/01/taller-de-yoga-nidra/
Lunada special Halloween
Mindful walking and meditation in the light of the full moon. This is the idea. We will celebrate the super full moon hiking and meditation! So we sleep under the Star.
Opening hours: 19:00 to 23:30 hrs
Where: (Sierra de Madrid) Fuenfría Valley
Contribution: €18 (included the trip insurance, guide, guided meditation, gong and bowls under a full moon concert)
Reservations: info@yogamente.com