Love and meditation against fear
Throughout history are numerous cultures and traditions which describe their sacred scriptures through the journey of initiation and the challenge of the hero or heroine has to delve into the dark realms of the underworld in search of a treasure or recovery of a lost love. It's the same story behind all the known stories. Writes Patricia Sanagu.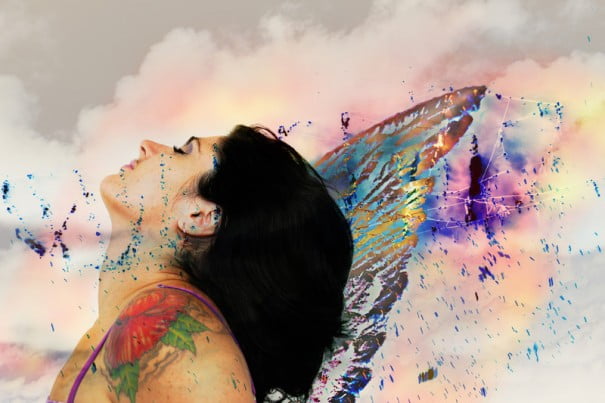 The first account of this subject which is preserved, and one of my favorites, is the of the Sumerian goddess Inanna, Queen of heaven, love and fertility. She is forced to delve into the depths where governs her twin sister Ereskigal.
Inanna is adorned with his best clothes and jewelry with the intention of dazzle to your sister when you meet with her, but Ereskigal ordered that he leave people it is their garments when it was going through each of the seven gates of the abysses which led her to her.
When Inanna was to meet face to face with her twin sister, she was completely naked.
I feel that it is one of the most beautiful stories that I have read and I turn to her and similar usually in class. As soon as we sit down to meditate we are opening a door to our own deep internal, full of obstacles, of ghosts, of thoughts and internal storms that we removed from the mold of what we believe that we are.
Meditation is that process of stripping us of all masks, vestments and ornaments that we ourselves and find ourselves face to face with our nudity. But sometimes that nudity does not show us something elevated, pure and bright. It shows us shreds of ourselves, patches, fears, sorrows and nurseries closed locked deep in the psyche. The version of ourselves that is not so widely accepted socially or egoicamente locked it in those quarters, within those walls and behind those doors as it was the case with the dark and twin sister of the luminous Inanna.
How to bring light to our shadows and acknowledge them?
How embrace and forgive those broken pieces and accept that we are made of much more of what we want to see or show the light of day?
Meditation is an art. The art of little more than the purity and the stillness of the rhythmic breath feel while we are completely naked looking into the abyss of our twin sister's eyes.
That courage to find naked face oneself is what produces the transformation.
Not only when we meditate, but also when we fell in love.
Love is the greatest way of transformation:
If you want to know, he loves.
If you want to face your fears, don't love.
If you want to transform, loves, once more, but way more high, using that love not to continue hiding you from your own shreds but to connect with the courage to look buff in a totally nude mirror, and keep the look without a fight.
They say that love is the most powerful force that moves us.
Always Sacred Scriptures speak of jewel heart, purity of soul, and the paths that lead to elevated love.
But we are so frightened...
He meditates every day.
Your task is not to find love, but find the barriers that you have built against it within you. Rumi
Patricia Sanagu She is Professor of Yoga and Anusara Yoga, AcroYoga school certified meditation and the Yoga Alliance.

It features stories, practitioner's full attention, in love with Thai massage and passionate student of tantra of Kashmir Shaivism philosophy.

He lives in Málaga, where he shares his practice and his heart with anyone approaching their classes, which combines the science of biomechanics, breathing and movement, with stories, legends, mythology, and philosophy
that you cultivate the qualities of the heart.